Blossoms & Vibrant Storytelling in Dreams in Bloom
January 22, 2021
Exhibits Department
Dreams in Bloom: Photos by Fares Micue features photographs by writer and self-taught photographer Fares Micue, based in the Canary Islands, Spain. Micue began pursuing photography in 2009 as a hobby to create profile pictures and discovered that it was a powerful medium for storytelling. As carefully as a writer turns thoughts into words, Micue meticulously selects colors, props and body language to express narrative, imbuing her self-portraits with rich symbolism. 
In the exhibition, simple black backgrounds draw the eye to the figure, blooms, leaves and other natural materials. Vibrant, fiery red, orange and yellow leaves extend from a curled body in Be Like a Phoenix. A face is sheathed in blue feathers in Defensive II. In Alseid, Micue embodies the grove nymph of Greek mythology garbed in white clothes and flowers.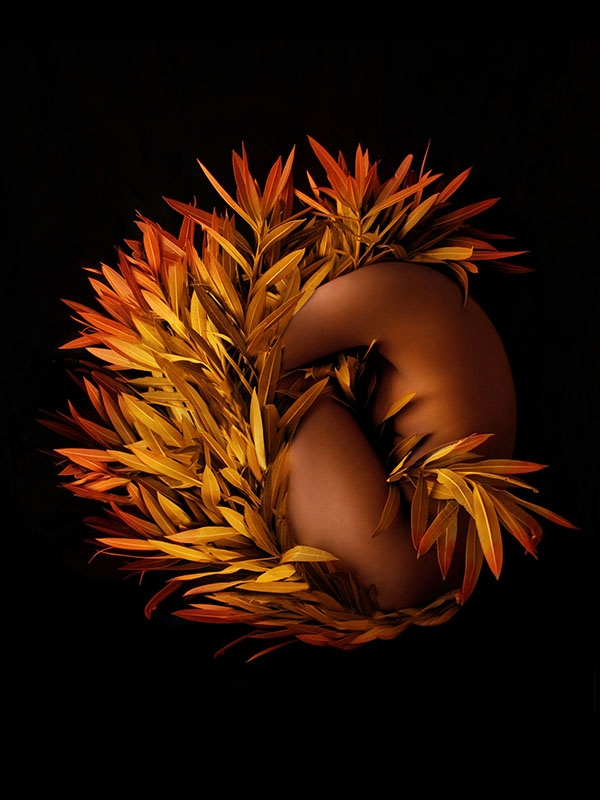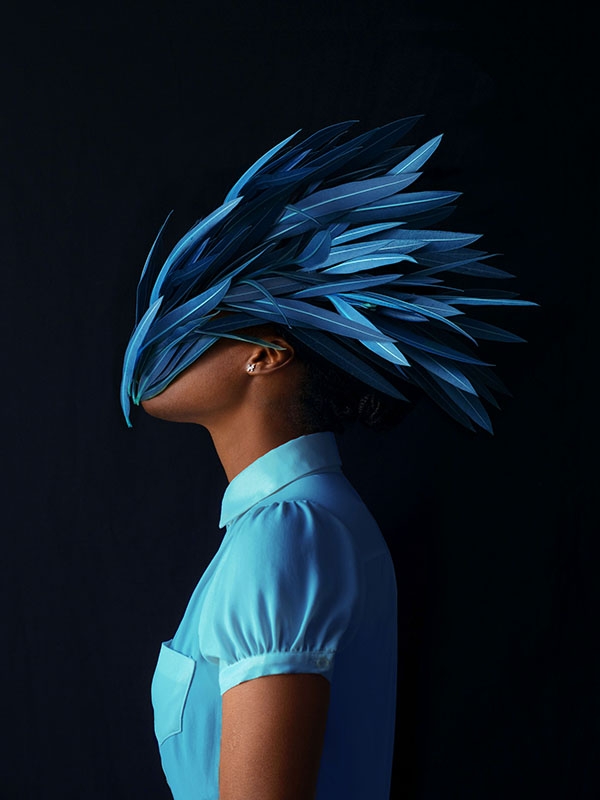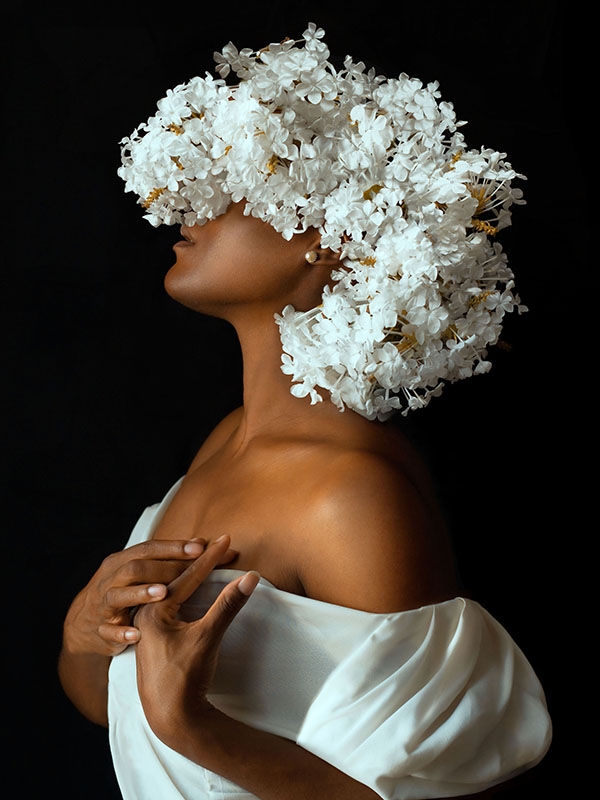 The self-portraits in this exhibition radiate a mysterious optimism. Micue's works express deeply personal ideas about love and positivity—these are condensed into the visual elements of Micue's self-portraits, combining flowers and other natural objects with her body. Micue's self-portraits remind us of the agency we possess to focus on the beauty, hope and growth that persists even in times of uncertainty. 
Dreams in Bloom opens in the Bonfils-Stanton Gallery in the new Freyer – Newman Center on January 23 and runs through May 16, 2021. 
(Image credits, top to bottom): Fares Micue, Be Like a Phoenix, 2019; Defensive II, 2019; Alseid, 2019, digital photographs. All artworks © Fares Micue.
This post was written by Megan Adams, Graduate Student Collections Assistant, Art Collections. Position funded by IMLS Grant Award No. MA-30-18-0410-18.