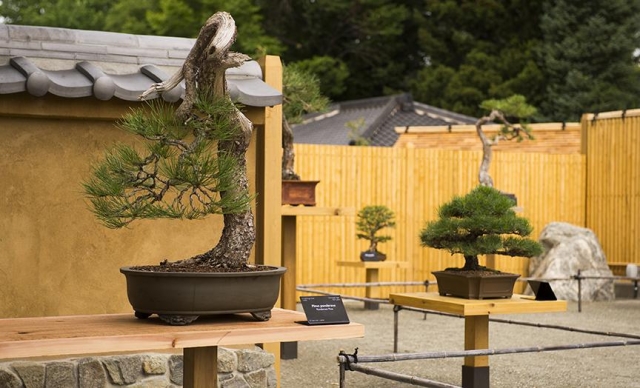 Bill Hosokawa Bonsai Pavilion and Tea Garden
The Bonsai Pavilion displays majestic trees on a miniature scale. Bonsai from Rocky Mountain tree species seasonally appear on outdoor pedestals, while tropical specimens fill a glass house. Within the glass house, a water table provides humidity for these tender bonsai. Also on display are viewing stones suggestive of landscapes. Here is a tour of the Bonsai Pavilion.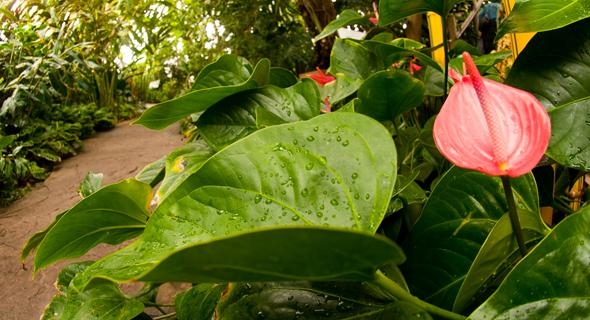 Boettcher Memorial Tropical Conservatory
Dedicated in 1966 and awarded Denver Landmark Status in 1973, the Tropical Conservatory is one of the world's most unique displays of exotic plants from tropical and subtropical regions. Midway on a circular path is a fabricated two-story banyan tree that offers a multi-layered view of the indoor tropical forest.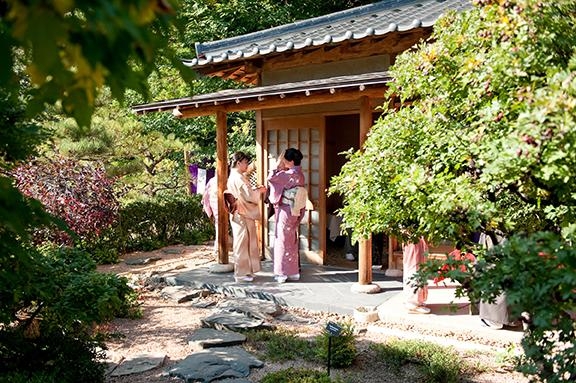 Ella Mullen Weckbaugh Tea House
This area includes an authentic Japanese Tea Ceremony House that was shipped from Japan and reassembled by skilled Japanese artisans. Visitors can experience a traditional tea ceremony by registering with the Gardens' Education Department.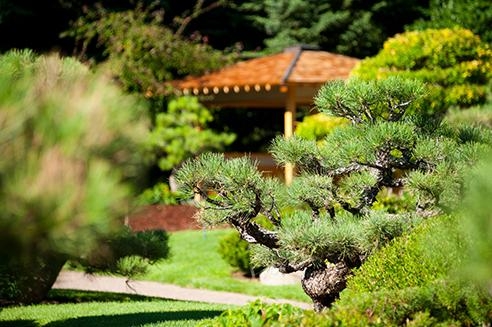 松風園 Shofu-en Japanese Garden
松風園 Shofu-en translates to 'Garden of Pine and Wind.' A traditional Japanese stroll garden, Shofu-en was inspired by Colorado's Rocky Mountains and it features 130 character pines transplanted from the foothills. It was designed by Koichi Kawana and built in 1979.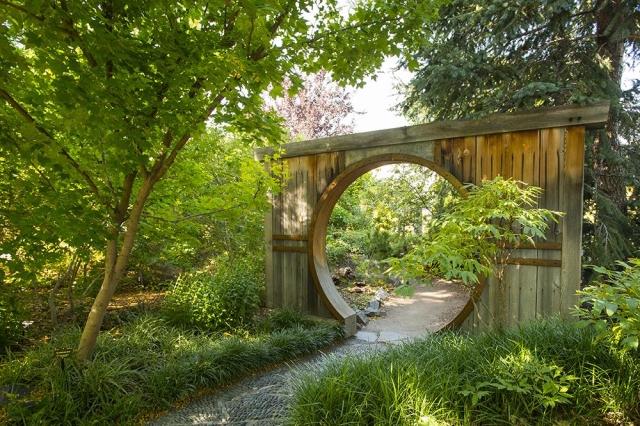 June's PlantAsia
This intimate garden features eastern Asian plants, including peonies, bamboos and wild-collected species from the steppe regions of Kazakhstan and Pakistan. A lush woodland area displays Himalayan and lacebark pines, and more than a dozen varieties of Asian maple.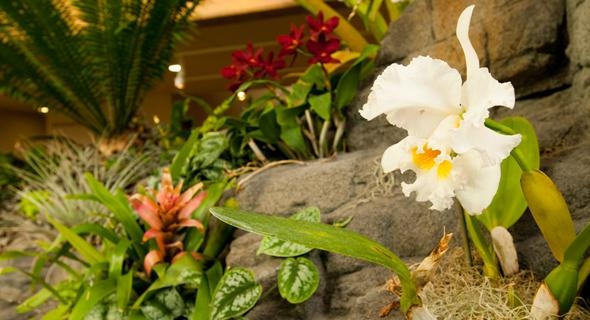 Marnie's Pavilion
This two-story indoor garden is a rotating display of the tropical greenhouse collections. Recesses within the walls allow staff to easily change out orchids, bromeliads and other tropical plants as they come into bloom.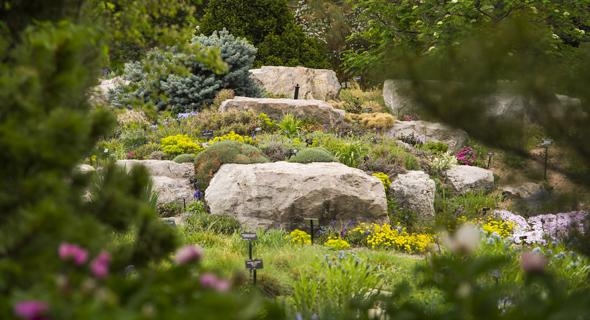 Rock Alpine Garden
Home to more than 2,300 species of plants, this internationally acclaimed garden exemplifies the art of rock gardening. It simulates more than 20 habitats of varying slopes, soil types, moisture needs and exposures.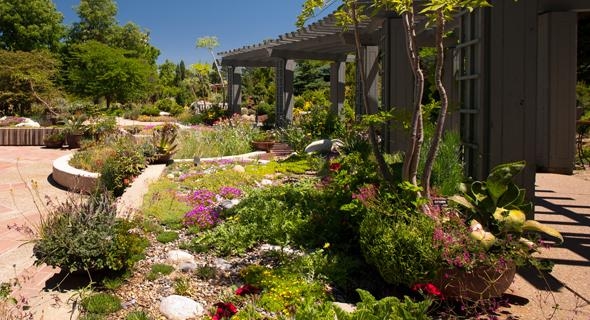 South African Plaza
This exotic garden showcases South Africa's rich plant diversity, and highlights the complexity and fragility of the country's steppe region. It also shows South Africa's influence on Colorado gardens, displaying hardy Delosperma and the fanciful annual, lion's ear.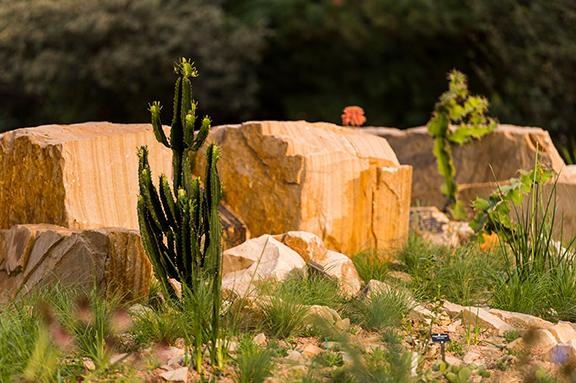 Steppe Garden
The Steppe Garden is an ambitiously diverse collection of tough and unique plants from steppe biomes, some of the most rugged habitats on Earth. This quarter-acre garden brings together the North American, South American, Central Asian and Southern African steppes to explore the diversity and similarities of their cold, dry grasslands and shrublands.