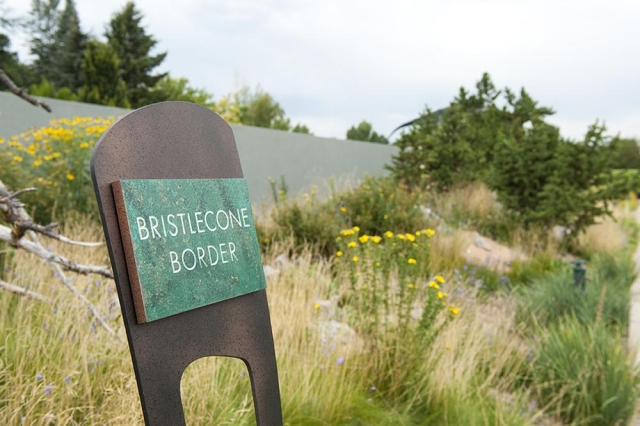 Bristlecone Border
The Bristlecone Border, one of three gardens in the Western Panoramas, is a demonstration of Colorado's subalpine ecosystem from 10,000 feet to 11,500 feet. Gnarled bristlecone pines are accentuated by a variety of native grasses, flowers and shrubs.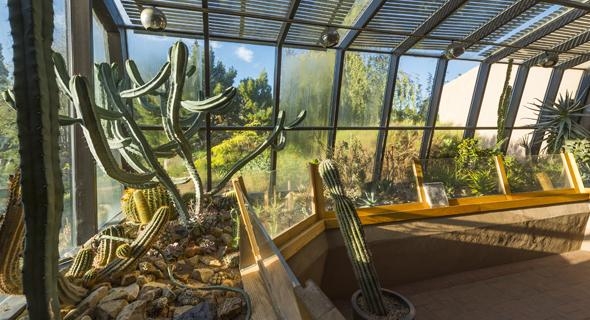 Cactus and Succulent House
Tender cacti and succulents representing 20 families are displayed in this quaint glass house. Unusual, desert-adapted Old World exotics lead into native species of North America, Central America and South America.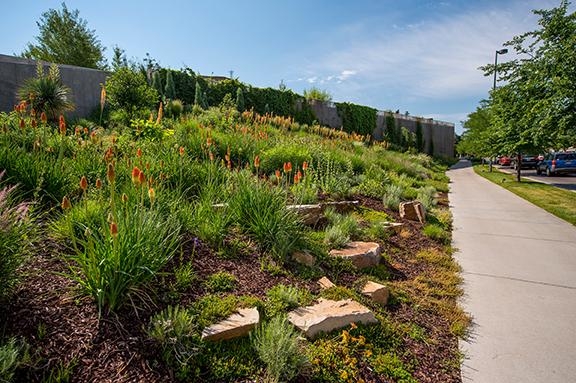 Colorado Garden Show Promenade Garden
This streetside garden features hardy, low-water plants that thrive on steep slopes. The plants are fast-growing and low-maintenance, and they have tightly intertwining roots that help prevent rainwater from washing away soil.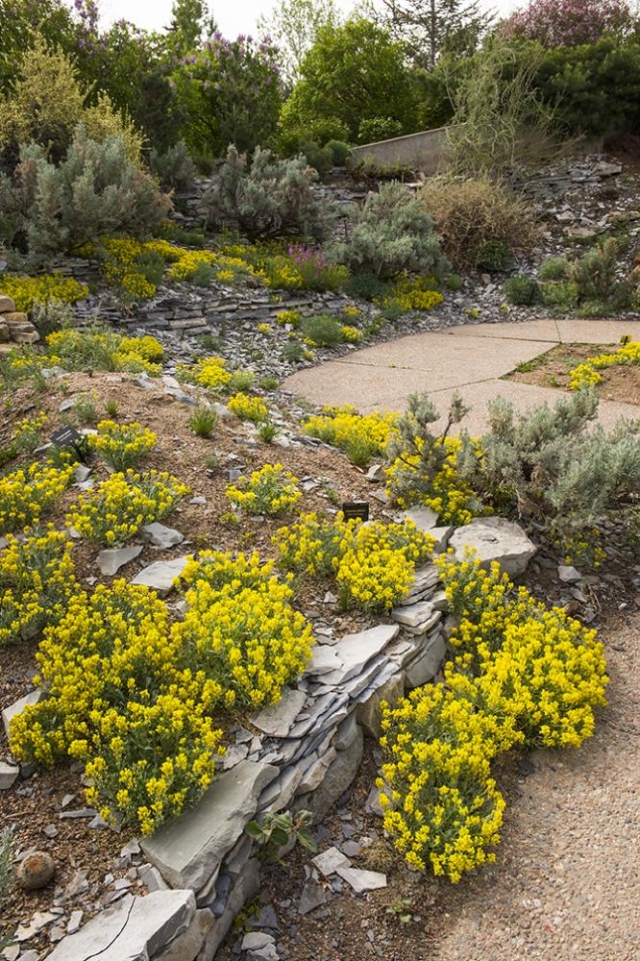 Conservation Garden
This garden spotlights Colorado's rare and threatened plants and their companions, primarily from the southwestern portion of the state. Featured plants often correspond with those studied in the Gardens' Research and Conservation Department.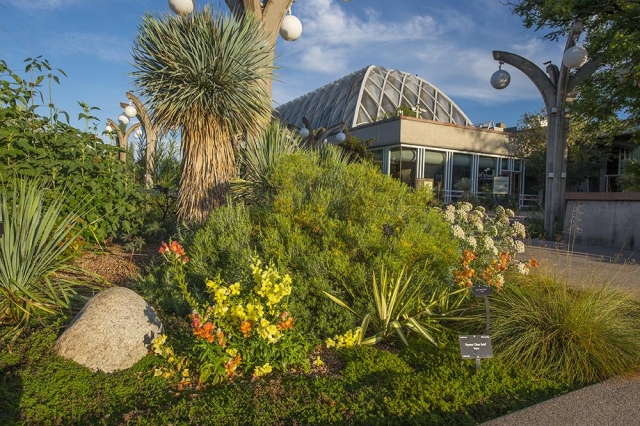 Crossroads Garden
A low-water garden, Crossroads showcases yuccas and other members of the agave family. These woody relatives of lilies are excellent specimens for water-smart landscaping, as they conserve water in their roots and stems.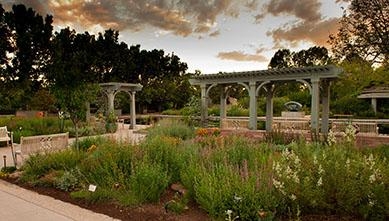 Darlene Radichel Plant Select Garden
This garden displays low-water plants introduced by Plant Select®, a collaborative program among the Gardens, Colorado State University and Colorado's Green Industry. Each plant went through a rigorous process to determine its suitability for the High Plains-Intermountain Region.
Dryland Mesa
Receiving no supplemental irrigation, the Dryland Mesa is a showcase for arid-adapted plants. The garden features cacti, agave, yuccas, trees and shrubs that are suitable for our region. Peak bloom is from mid-May to mid-June.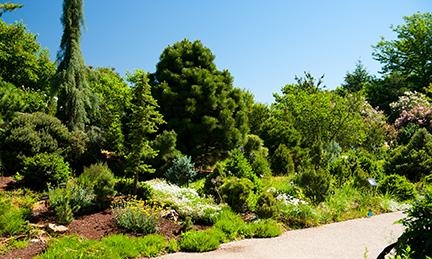 Dwarf Conifer Collection
This western-themed garden highlights the subtle variations in color and texture of dwarf conifers, a category of cultivars well-suited for small spaces. These slow-growing evergreens, perhaps best viewed in winter, gain only 1-6 inches of height annually.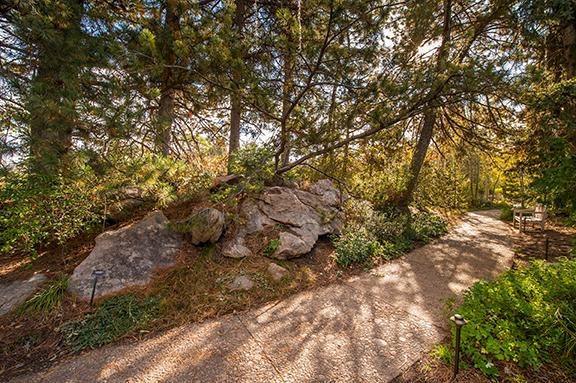 Gates Montane Garden
The first garden built at the York Street location, Gates Montane brings Colorado's high-altitude forests down to the plains. Here, you'll see ponderosa pine, quaking aspens and other trees and shrubs common to altitudes of 8,000-10,000 feet.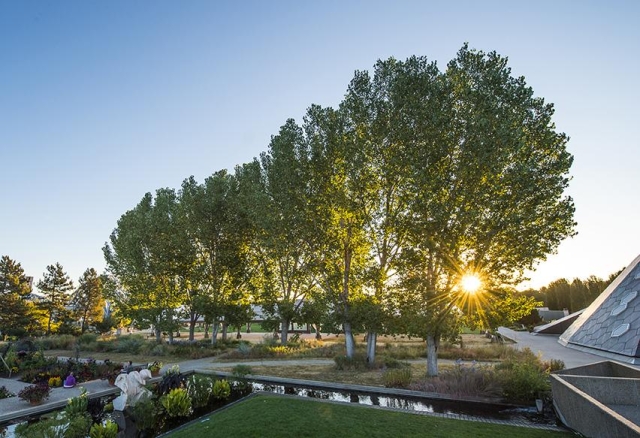 Grant Family Cottonwood Border
Part of the Western Panoramas, the Cottonwood Border offers a glimpse into the Colorado plains ecosystem between 3,500 feet and 6,000 feet in elevation. It features lowland grasses, trees, and shrubs, and serves as a demonstration of native, wild gardening.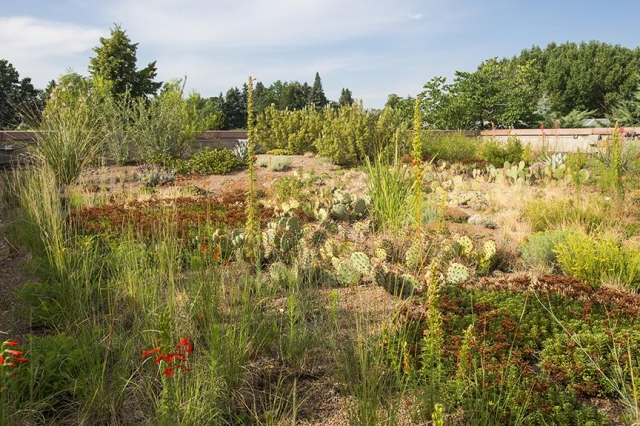 Green Roof
This living roof is a testing ground for growing plants atop buildings in a semi-arid environment, and includes more than 100 species of native, drought-tolerant plants. Installed in the fall of 2007, it was the first publicly accessible green roof in the city of Denver.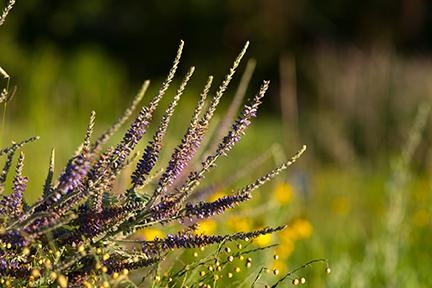 Laura Smith Porter Plains Garden
Extending east from a backdrop of cottonwoods, this lowland garden features grasses and wildflowers of the Great Plains. Every plant within this garden is native to different types of prairie found within Colorado. This garden thrives with no supplemental irrigation, and is burned every 2-4 years to replicate natural fire cycles.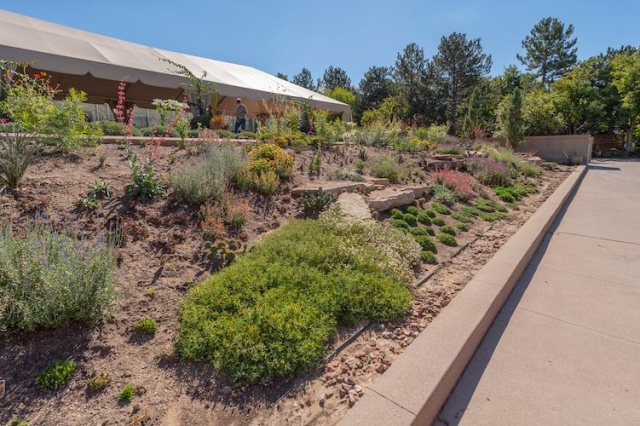 Ornamental Grasses Garden
This garden provides a bridge to Colorado's historic prairie lands, and highlights the graceful structure and diversity of ornamental grasses, as well as their usefulness in providing year-round texture, color and sound to any bed.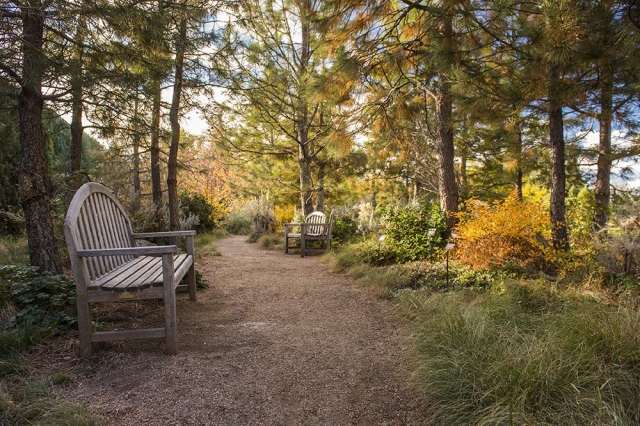 Ponderosa Border
As part of the Western Panoramas, the Ponderosa Border spotlights ponderosa pines living in the foothills at 6,000-8,000 feet. Known for their cinnamon-colored bark, the pines are displayed among drifts of native grasses and wildflowers.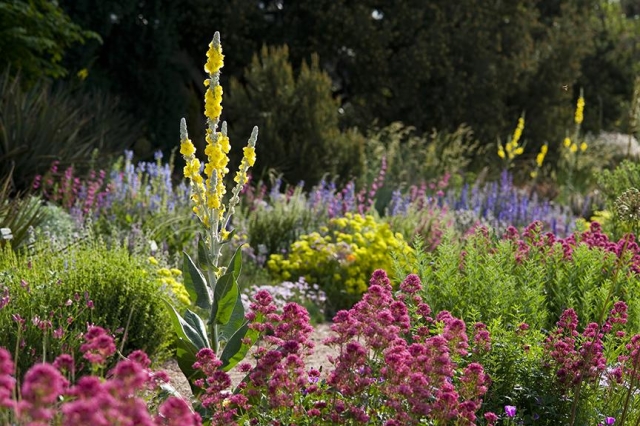 Roads Water-Smart Garden
Set along the main western path into the Gardens, this area shows off the flower power of drought-tolerant plants and demonstrates ways to group plants with similar watering requirements. It brings together plants from Colorado and other semi-arid regions of North and South America, the Mediterranean, South Africa and Central Asia.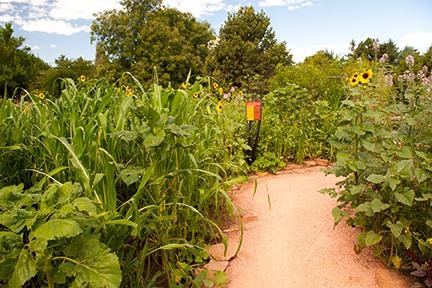 Sacred Earth
This educational display garden focuses on plants important to Native Americans from the Four Corners Region. A prominent feature of Sacred Earth is the use of Native American gardening techniques, including waffle beds and the planting of the Three Sisters crops.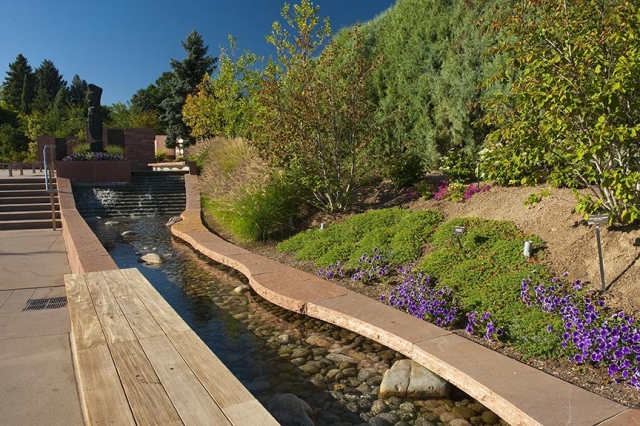 Welcome Garden
The Welcome Garden serves as a gateway to the Gardens, offering year-round interest while hinting at what is possible in your yard. Among its features are flowing water, a gathering space and native plants intermingling with ornamental cultivars.