The Watershed Summit, or "Shed" as it is affectionately known, has become a Colorado tradition. Each June stakeholders gather to discuss current and future water challenges and opportunities facing the state. With the past year having seen increased stress on Colorado and regional water resources – and with the accompanying heightened news coverage, the 2023 event will focus on leveraging heightened public awareness to effect change. 
Shed '23 will be a fully in-person event at Denver Botanic Gardens, concluding with the ever-popular happy hour event sponsored by Stem Ciders and Howdy Beer. 
Thursday, June 22 
1-5 p.m.: Watershed Summit (agenda below)
5 p.m.: Happy hour, featuring Stem Ciders, Howdy Beer and plenty of food
Tickets: $60 
Registration includes access to the Watershed Summit, happy hour, refreshments and entrance to Denver Botanic Gardens on June 22.
Add-on options (choose only one):
11 a.m. – noon: Guided tour of water-wise gardens by Denver Botanic Gardens horticulturists: $10 (75 spots available)
11:30 a.m. – 1 p.m.: Eat within your watershed. Locally sourced lunch prepared by SAME Café: $20 (25 spots available). Proceeds to benefit SAME Café.
This event is produced through a collaborative partnership between the One World One Water Center (a joint initiative of Metropolitan State University of Denver and Denver Botanic Gardens), Aurora Water, the Colorado Water Conservation Board, Denver Water and Resource Central.
In an effort to be as sustainable as possible, please bring your own water bottle and/or cup.
There are a limited number of registration scholarship spots available for current students. To inquire, or if you have any questions about the event, please email us.
Agenda
11 a.m. to 1 p.m.: Optional tour of water-wise gardens or lunch with SAME Café (details upon registration)
12:30 p.m.: Registration opens at the Freyer – Newman Center, corner of York Street and 11th Ave.
1 p.m.: Welcome remarks from Brian Vogt, Denver Botanic Gardens CEO
1:15 p.m.: Keynote – Teal Lehto, @WesternWaterGirl
2:05 p.m.: Panel – Landscape Transformations in Colorado
3:10 p.m.: Short-form presentation – Federal Involvement in Colorado River Basin Issues
3:25 p.m.: Short-form presentation – Water Quality and Spatio-temporal Hot Spots in an Effluent-Dominated Urban River
3:40 p.m.: Panel – Bridging Divides Through Youth Education
4:40 p.m.: Short-form presentation – Denver Water Lead Reduction Program
4:50 p.m.: Closing remarks
5 p.m.: Happy hour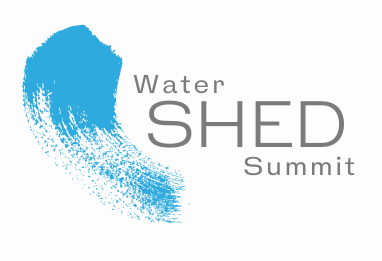 BROUGHT TO YOU BY: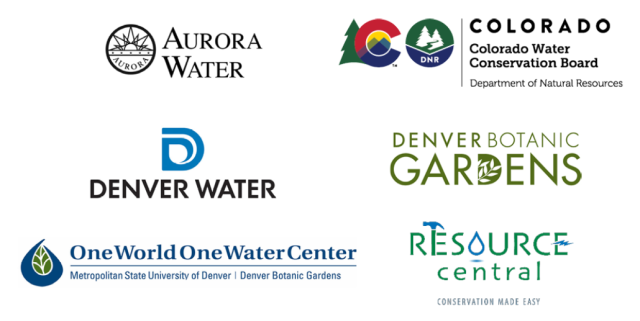 HAPPY HOUR PRESENTED BY: