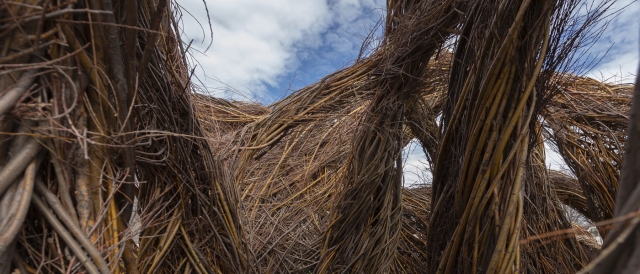 One Fell Swoop by Patrick Dougherty
On View Now
Chatfield Farms Location
8500 W Deer Creek Canyon Road
The site-specific sculpture was created over the course of three weeks with the help of staff and volunteers. Willow saplings and branches used in the installation were harvested from Colorado locations, including Chatfield Farms. Visitors may view and move through the work in a grassy clearing near the Earl J. Sinnamon Center and the Deer Creek Stables.
 
About the Artist
Dougherty earned a bachelor's degree in English from the University of North Carolina and a master's in hospital and health administration from the University of Iowa. Later, he returned to the University of North Carolina to study art history and sculpture. Dougherty has created more than 250 installations, with works exhibited at the Smithsonian's Renwick Gallery, Washington, D.C.; the Mint Museum, North Carolina; the Castle of the Dukes of Brittany, France and the American Embassy in Belgrade, Serbia.
Gallery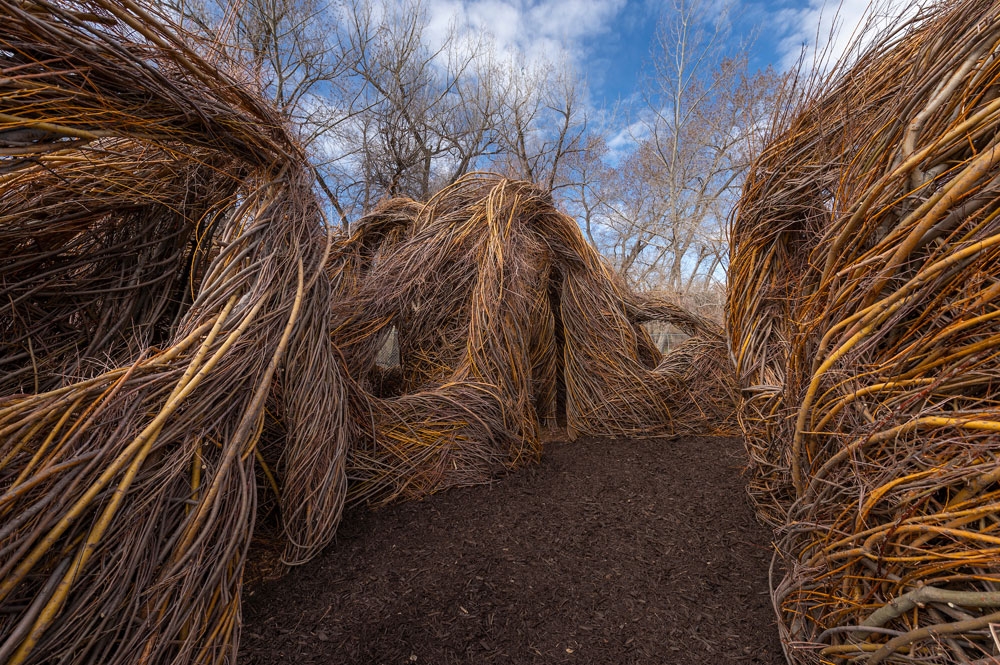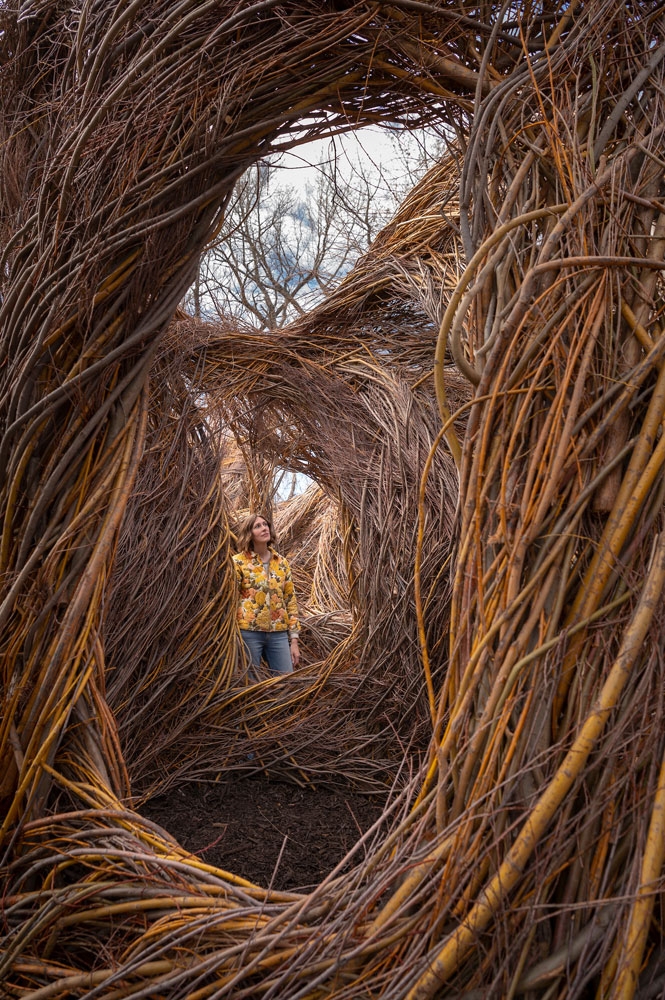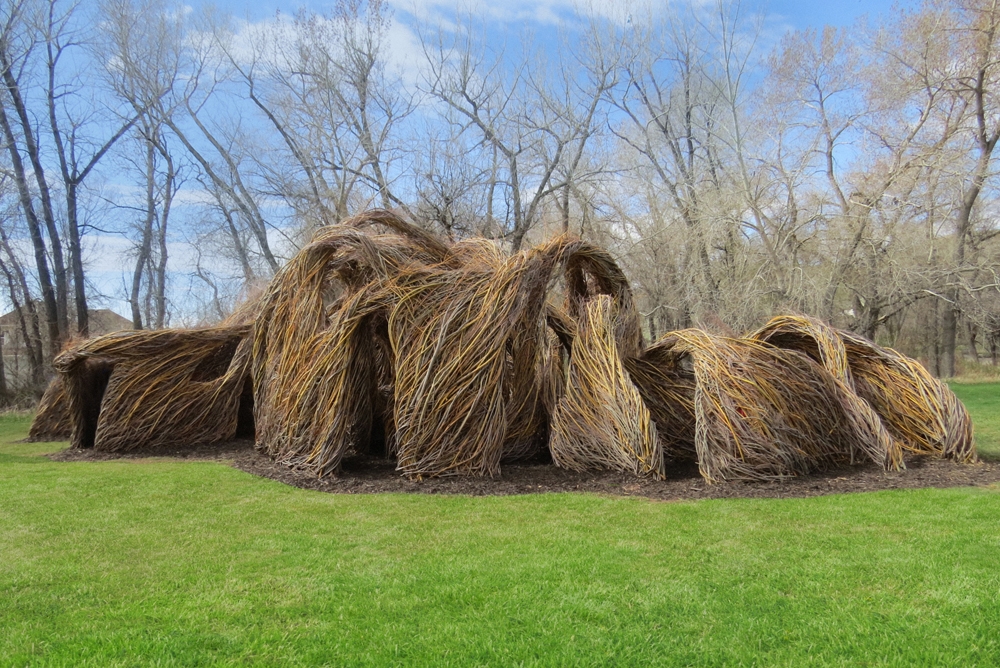 Watch a time-lapse of the creation of this immersive sculpture.