Fete Days of Giving
Thank you to all our generous donors who gave during the 2020 Fête Days of Giving and supported the core programming of Denver Botanic Gardens. Fête Days of Giving raised over $220,000 and exceeded its fundraising goal because of you!
We reached our goal thanks to dozens of generous donors. Thank you.
 
For our donors who made gifts over $300, Denver Botanic Gardens will host a thank you picnic for up to four people at the York Street location on September 14.
During these uncertain times, the Gardens is so much more than a beautiful place—it's a cornerstone for many in our community. See below for the impact the Gardens' core programs continue to make as a result of your generosity. 
Fête Challenge
A special thank you to our 2020 Fête sponsors, committee members and the Gardens' trustees for their donations to the Fête Challenge Fund through which countless gifts were matched dollar for dollar, doubling the impact!
Additional Giving Options
For more information, or to give a gift of stock, please call 720-865-3517 or email development@botanicgardens.org.

Days of Giving
August 24-28, 2020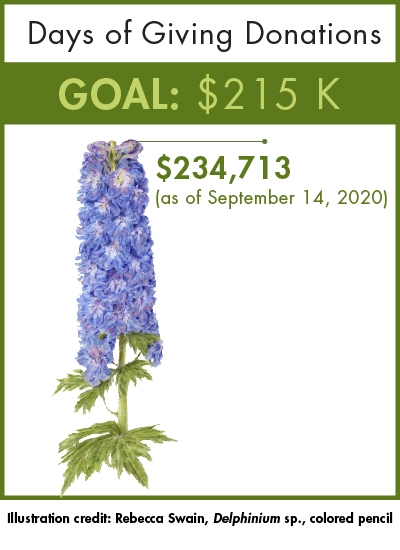 The Fête des Fleurs Supports These Core Outreach Programs:
Urban Food Initiatives (UFI) Video
UFI includes Community Supporting Agriculture (CSA), the Veterans Farm Program, educational programs, food gardens, and farm stands in partnership with Denver Human Services (DHS), the City of Denver and Denver Housing Authority (DHA).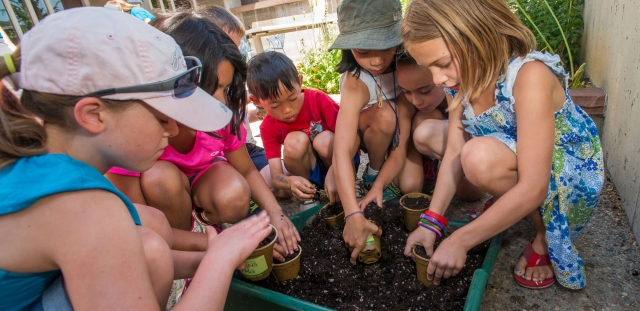 Education Access Programs
Through Education Access Programs, the Gardens offers financial assistance to local schools, including schools in underserved communities, to provide authentic experiences that help children better understand plants and nature.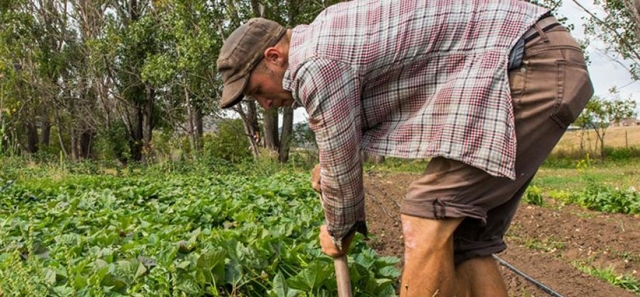 Veterans Farm Program
The Chatfield Farms Veterans Farm Program connects military veterans to a farming career, specifically small-scale vegetable production, in a way that engages the mind, body and soul in a holistic approach to sustainable living.
Fête Days of Giving Committee
Co-Chairs
Ms. Lizzy Morton
Ms. Becky Schaub
Ms. Katie Agron, Ms. Larina Chen, Ms. Kristen Corcoran, Ms. Debbie Davis, Ms. Jocelyn Ege, Ms. Andi Freyer, Ms. Kimberly Gelfond, Ms. Ashley Goldberg, Ms. Nicole Gorham, Ms. Annie Jordan, Ms. Sarah Kozlowski, Ms. Mari Marsico, Ms. Lindsay Morton Gaiser, Ms. Emily O'Shaughnessy, Ms. Colette Pluss, Ms. Katherine Rainbolt, Ms. Kelly Stava, Ms. Marianne Sulser, Ms. Meagan Thomas, Ms. Nell Thomas, Ms. Elizabeth Thompson, Ms. Samantha Thompson, Ms. Cora Wheeler