Much has been said about the modern need to fuse art and science for collaboration and enlightenment, but few programs are as direct in their impact as botanical illustration. Botanical art and botanical illustration may portray plants for scientific purposes or render the beauty and inspiration we experience around us.
The School of Botanical Art & Illustration focuses not only on artistic techniques but also on the plants themselves. Courses in botany, visits to our herbaria and library, and opportunities to learn from staff horticulturists and researchers round out the curriculum and provide context for the practice of botanical illustration. Our highly interactive studio classes with low student-to-instructor ratios include demonstrations, studio time and feedback in addition to discussions and real-world opportunities for exhibition and publication. 
The program is rooted at Denver Botanic Gardens' Freyer – Newman Center, which houses the Helen Fowler Library, the Sturm Family Auditorium, three art galleries, herbaria, classrooms and a coffee shop. We offer classes onsite as well as online for those who wish to learn remotely.
For students who entered the program prior to January 2023.
For students who entered the program in January 2023 or later.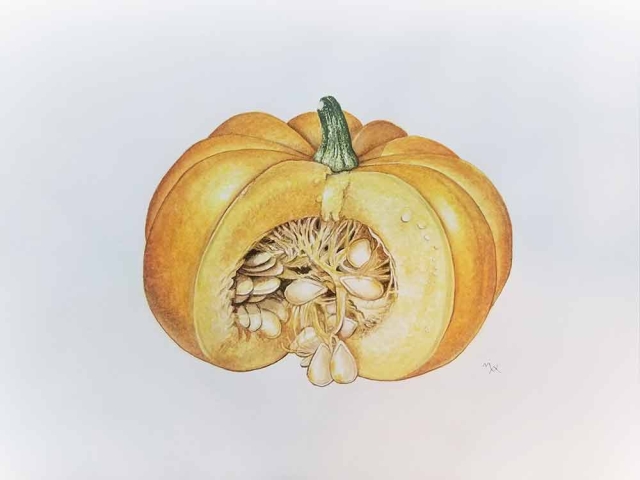 Natalia Alarik, Curcubita pepo, watercolor, 2021
I discovered the School of Botanical Art & Illustration a few years ago and was impressed from the start with the strong and rigorous program. For me, the classes opened a new world of disciplined scientific observation. The instructors are all legends of incredible botanical work who have helped me with technique and confidence to work in ways from which I had previously shied away.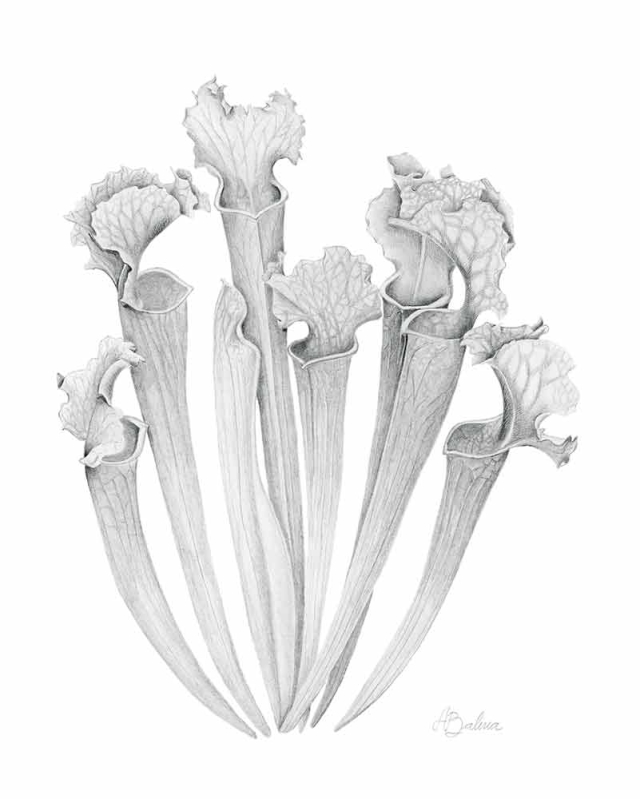 Ayelen Balivia, Pitcher Plant, graphite, 2022
My experience at the School of Botanical Art & Illustration has been enriching since the first class. Having the opportunity to learn from great artists is unique. I feel lucky to be able to access such a quality program. I love the dedication every teacher puts into their classes and sharing the room with other artists. For me, painting botanical portraits is like keeping my garden alive for many years.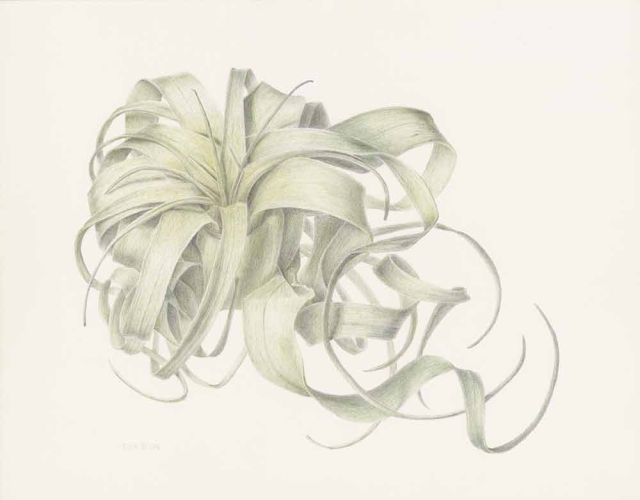 Nick Elias, Tillandsia xerographica, colored pencil, 2021
I love learning this new discipline from talented instructors alongside my fellow illustrators, experts and beginners. The comradery and enthusiasm here is very exciting to be a part of, and the past several years have afforded me the rare luxury of spending quality time with plants, pens and paper—three of my very best friends!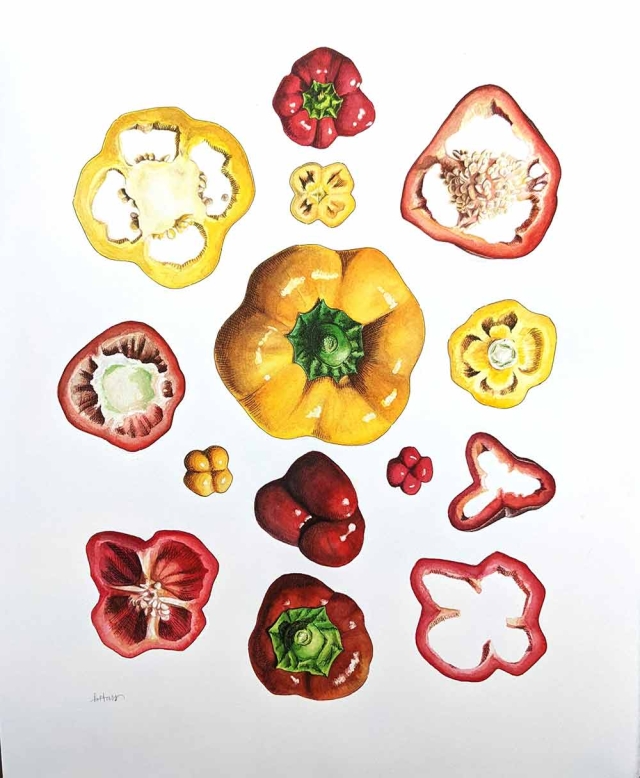 Brittany Hass, Sliced Bell Pepper (after Haeckel), watercolor and technical pen, 2022
Going into college, I was told to reconsider my path because I couldn't draw, but I just needed the right teachers. A few months into classes through the School of Botanical Art & Illustration, drawing suddenly "clicked." I like to draw all sorts of things, but the botanical program has shown me over and over how to look for small miracles everywhere, and that keeps me inspired.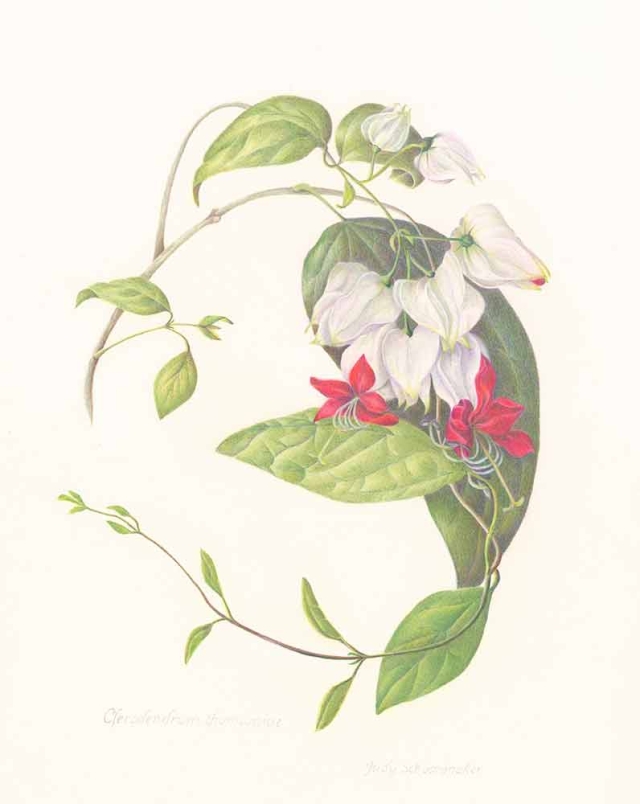 Judy Schoonmaker, Clerdendrum thomsoniae, colored pencil, 2022
I enrolled in the School of Botanical Art & Illustration certificate program when I retired. Classes in perspective, light on form, composition and color theory have enriched my approach [to other artforms] in ways I never expected! My artistic soul has begun to blossom and I love making botanical illustrations.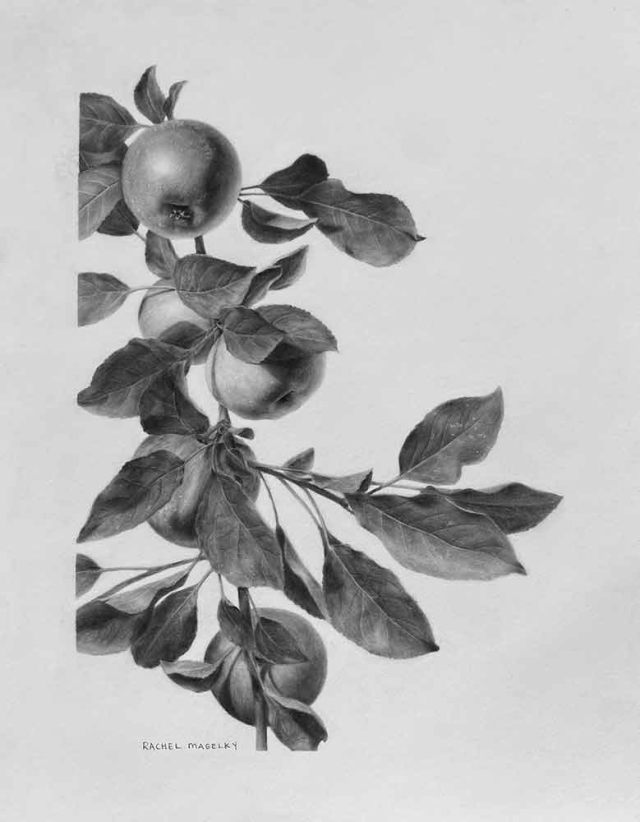 Rachel Sturtz, Malus domestica (McIntosh), carbon dust, 2021
I needed a creative outlet outside of writing and had never taken an art class before. Learning how to draw, use perspective, and blend colors felt like a magic trick. I've been hooked ever since. The community has been a balm during the pandemic and I'm elated about the return of in-person classes.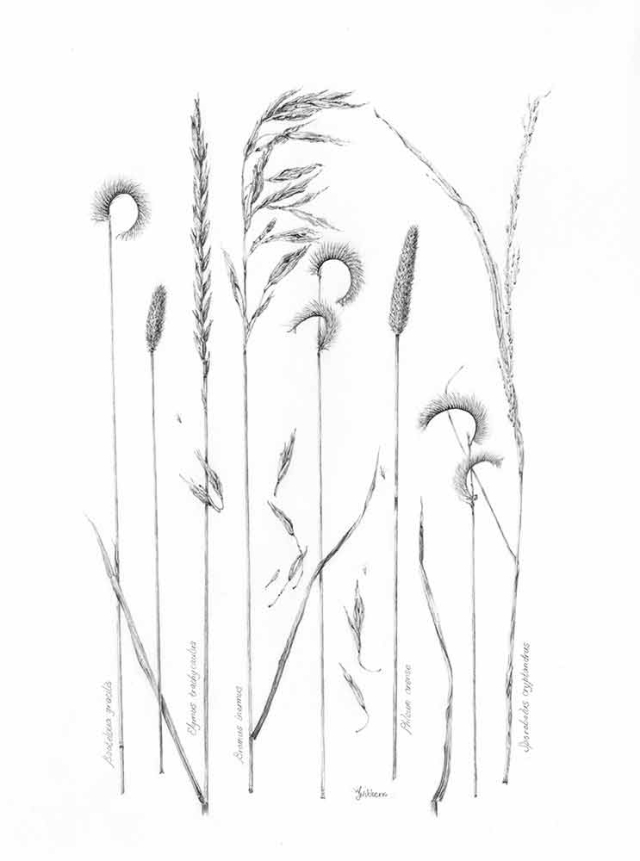 Wendy Jo Wibbens, Grasses, graphite, 2021
I've always had a passion for nature subjects and a detailed illustration style of artwork. Starting the program was a bucket list item to learn more about plants and to delve into the botanical illustration style. I am inspired to practice my artistic skills, learn new techniques and tricks, engage with amazing instructors and share with fellow students.
Gallery