Your personal invitation to the Colorado Pollinator Summit
October 27, 2023
Horticulture Department
I'd like to extend an invitation to you to join our Colorado Pollinator Summit on November 6. Whether you're a researcher, educator, land manager, policy expert, community organizer or homeowner, you are connected to pollinators. With that in mind, this summit is designed for you.
This year's theme is "Promoting/Cultivating Diversity in Pollinator Conservation." Dr. Harland Patch of Pennsylvania State University will start the day with his keynote address, "The Biodiverse Pollinator Garden: Lessons from Research and Practice." Regional experts will present on:
Fascinating and misunderstood pollinators
Landscape design to support biodiversity
"Graveyard shift" pollinators
Updates on the Colorado Native Pollinating Insects Health Study
And more!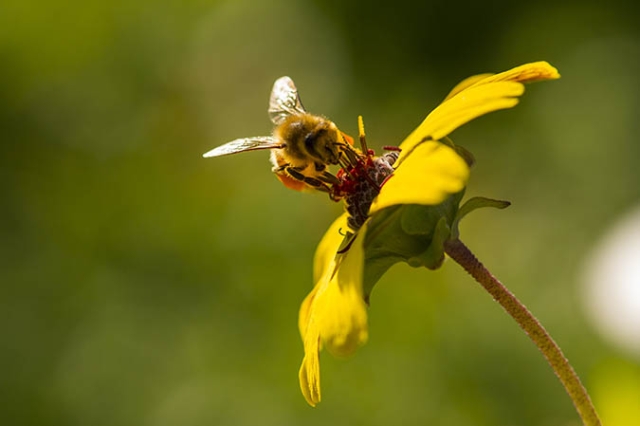 The annual Colorado Pollinator Summit was established by the Colorado Pollinator Network (CPN) in 2016 with the vision of making Colorado the model state for collaboration on pollinator protection. The planning team includes representatives from Denver Botanic Gardens, the Butterfly Pavilion, the City of Boulder, Colorado State University Extension, CU Museum of Natural History, Denver Audubon, People and Pollinators Action Network and the Xerces Society. Through the summit, the webpage and more, CPN shares information to support policy, education initiatives, conservation, restoration and creation of habitats, and research on pollinators in the state.
As a follow-up to the summit, there will be a Collaboration Exploration at the Butterfly Pavilion on Friday, November 10 from 9-11 a.m. Summit attendees can talk with each other and delve deeper into collaboration opportunities. We'll review what we learned at the summit, discuss new and ongoing work, and, together, develop future goals.
If you are interested in the health of Colorado's pollinators in any way, please consider this your invitation to attend this year's summit!
Get details and reservation information through the link above. See you November 6.
This post was contributed by Assistant Curator - Pollinator Gardens & Plant Select Sonya Anderson.