A Year in the Life of a Gardens Scientist
April 29, 2019
Stephanie White
, Former Research Coordinator
If you have ever stopped by the Research and Conservation Department's office in the Boettcher Memorial Center's basement, you have probably been offered a tour of the Gardens' herbaria, or dried plant and fungal collections. Anyone who has visited our herbarium has heard the numbers: approximately 68,000 specimens in the Kathryn Kalmbach Herbarium of Vascular Plants (KHD) and 18,000 specimens in the Sam Mitchel Herbarium of Fungi (DBG).
Having such robust collections, it is obvious that specimen collecting is a priority for Gardens scientists – but why? When first introduced to the herbarium, visitors often ask, "What do you do when you're not collecting in the field?" and, on a related note, "How do these collections lend themselves to long-term projects?"
Early 2018 was not spent collecting in the field, but instead working in the office to finish our publication, "Using herbarium specimens to select indicator species for climate change monitoring." Research for this publication involved examining phenological patterns of specimens from KHD and other regional herbaria.
A phenological pattern can be understood as the time that a species expresses seasonal traits – such as fruiting and flowering – each year. By identifying these seasonal traits in herbarium specimens collected over the past six decades, we were able to look back in time and measure how phenological patterns of certain species have changed.
Our research found that, on average, species that showed earlier bloom times than in previous years bloomed 39 days earlier at the end of the 61-year study than at the beginning, indicating the sensitivity of these species to climate change. The 61-year scale of this study could not have been met without access to collections and without the time and space to analyze them outside of the field.
At the dawn of spring 2018, we were back in the field collecting herbarium specimens for a variety of projects. Through a new partnership with the Colorado Cattlemen's Agricultural Land Trust, we were permitted to collect plant specimens from May Valley Ranch, private property stretching over 16,000 acres in Prowers County. Through a contract with the High Line Canal Conservancy, we embarked on a floristic inventory, collecting plant specimens from the 71-mile High Line Canal Trail. Through our own interest in learning more about which species of fungi grow where, we conducted regional forays to collect fungal specimens.
April through October was a busy time for our plant presses, collecting baskets, drying oven, freezer and all other tools used in making collections and preparing them for identification and storage in our herbaria.
In late 2018, we were back in our office identifying our collected specimens to answer research questions. Identifying the plant specimens collected from May Valley Ranch revealed that 237 species flourish on the property, over one-third of which had not been previously documented in Prowers County. This discovery speaks to the role that Colorado's Eastern Plains play in supporting native and diverse plant communities.
Identifying the plant specimens collected from the High Line Canal Trail allowed us to inform the High Line Canal Conservancy of the 400+ plant species growing along this greenway. This information will aid the Conservancy in sustainably managing the Canal's plants, wildlife, and visitors. Identifying fungal specimens collected from regional forays allowed us to continue building a Colorado mycoflora, or an inventory of macrofungi that exist in the Southern Rocky Mountain region. Documenting Colorado's macrofungal species diversity and distribution will enable conservation and preservation of Rocky Mountain forests.
At the end of 2018, we had accessioned 2,865 new plant specimens and 768 new fungal specimens, each specimen not only enhancing our collections, but also providing us with information to answer questions on regional biodiversity.
While Gardens scientists only collect six months out of the year, analyzing our collected specimens leaves us with research to conduct year-round. Further reading on our research is available in the Gardens' newest internal publication, Science: 2018 Year in Review. Browse this publication to learn more about our long-term projects, including those described above.
Year in Review Gallery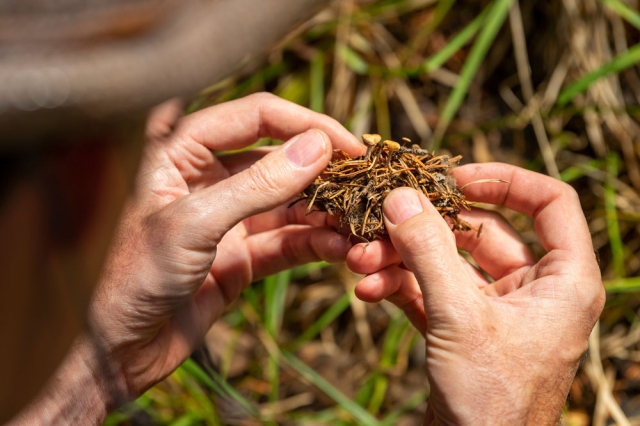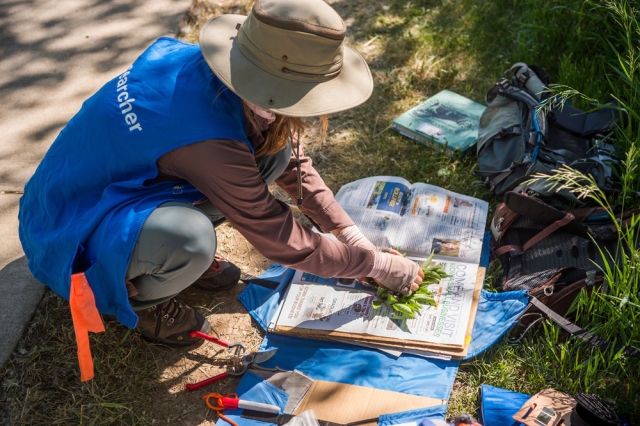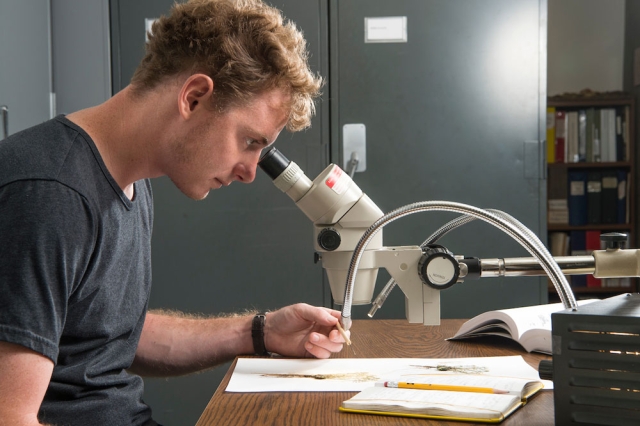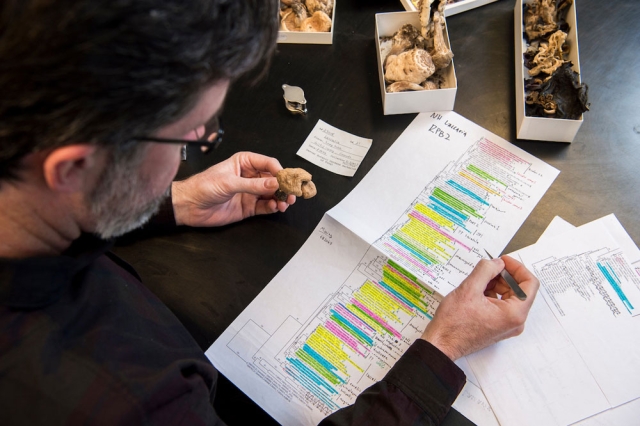 Comments
Very interesting!
Add new comment