Support Local Food
November 14, 2022
Katie Meyer
, Chatfield Farms CSA Produce Grower
The Chatfield Farms Community Supported Agriculture (CSA) program just wrapped up its 12th season of growing food. In 2022 we grew roughly 71,000 pounds of produce. Most of the produce was distributed to our 325 CSA subscribers on a weekly basis. The CSA program sells "shares" of the produce in the winter months and then the shareholders pick up their vegetables once a week from June through October at either York Street or Chatfield Farms. Subscribing to a CSA program is a great way to connect with your local food community.   
Approximately 15% or 11,000 pounds of the produce we grew was donated though our partnerships with Denver Human Services and Food Bank of the Rockies, SAME Café, GraceFull Community Café and the Mo' Betta Green Marketplace. Through these partnerships we support the Gardens' Urban Food Initiatives to increase access to fresh, healthy food.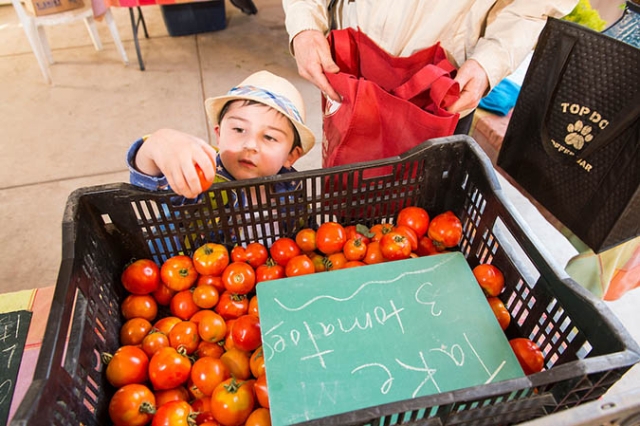 The seven acres managed by the CSA program is run by two full-time farmers, a team of seasonal employees, dedicated volunteers and the participants in our Chatfield Farms Veterans Farm Program. Additionally, our program manager grows cut flowers for a bouquet CSA that can be purchased in conjunction with the vegetables. All of this is done with the help of our soil health technician, who has created a program for composting the residues from our fields. 
Many of our previous farmers and seasonal staff have gone on to have farms of their own around the Denver area. Some farms even offer a working member share if you're interested in getting your hands dirty and getting better acquainted with your food. If you can't commit to a full season of weekly vegetables, shopping at the farmers market is another great way of supporting your local food system.