Steppe plants, from the wilds to your gardens
August 2, 2022
Mike Bone
, Associate Director and Curator of Steppe Collection
The steppe is a vast, treeless plain. A seemingly endless horizon interrupted only by the faint jagged line of mountains in the distance. In summer, the grasses dance in the warm breeze. In the winter, the cold winds move snow horizontally across the plains. These seemingly harsh environments evoke thoughts of distant nomads riding hard across the prairie. 
Steppe biomes occur mainly in four regions of the world: Patagonia, Central Asia, Southern Africa and much of North America. They are typified by cold winters, hot summers and arid conditions punctuated by seasonal moisture. These habitats are very important to people in part because they are where much of our food comes from. At the same time, they are filled with flowers and beautiful, resilient plant life.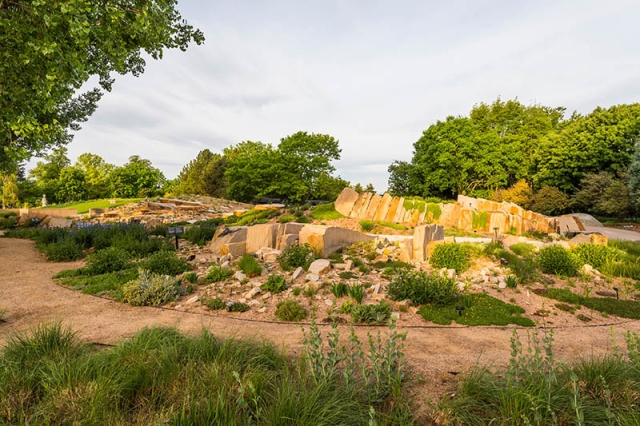 The Steppe Garden
In Colorado we are in the heart of the North American steppe. You've likely heard of this region referred to as the Great Plains; this is a regional term for steppe. While the plants we use in our landscapes and gardens should largely be natives, there is room to expand your plant palette, especially if you are using plants that are adapted to similar climates. But where to start?  
The Plant Select® program is a partnership between Colorado State University (CSU), Denver Botanic Gardens and green industry partners (wholesale nurseries, garden centers and others) that market and sell plants that are adapted and will thrive in the front range of Colorado. Many of these plants are native to Colorado or are improved selections of natives. When we say "improved," we mean larger flowers, better fall color, disease resistance, some traits that make the plant stand out from the "normal" populations of plants.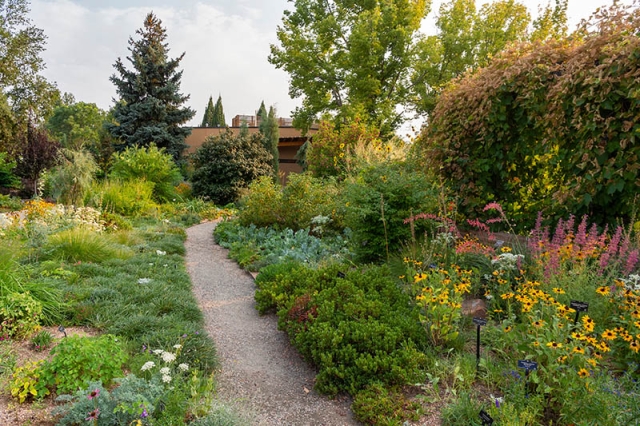 Sacred Earth garden at York Street
Plant Select also recommends and introduces plants from similar regions around the world. One group of these plants are the hardy ice plants or Delosperma sp. Plant Select offers many unique colors of these drought-tolerant and showy plants. The best place to shop for these plants is at Denver Botanic Gardens' Spring Plant Sale (mid-May) and at local, independently owned and operated garden centers. 
Ice plants
The Plant Select website is a great resource to learn just about everything you need to know to be successful in steppe-style gardening. Visit our York Street and Chatfield Farms locations to see these plants and to get inspiration for your home landscape.  
This article first appeared in the July issue of Life on Capitol Hill.