Representation in Botany and Horticulture: Part 1
June 19, 2020
Kathryn Downing
, Technical Services Librarian
The Gardens' mission is to connect people with plants. The actions we take in pursuit of that mission are guided by our core values, one of which remains especially relevant today: diversity. We have an incredible and obvious diversity among our plant collections, but we also strive for a diversity in the people we are connecting with those plants.
Unfortunately, contributions from members of minority groups often lack visibility. In an effort to raise the voices of those struggling to be heard, we are highlighting some contributions that POC have made (and continue to make) in fields related to botany and horticulture in a new monthly series.
Below are just two examples of African Americans whose work with plants and/or the environment has improved the lives of others.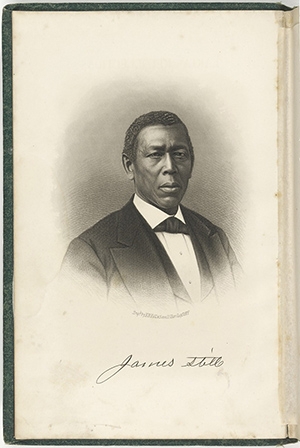 James Still, National Portrait Gallery, Smithsonian Institution
From the Past:
James Still (1812-1885), Herbalist
James Still was born to two former slaves. By the time he turned 18, he was working as an indentured servant and learning about medicine from nearby Native Americans. After being released, race discrimination kept him from entering medical school. Nevertheless, he jump-started his medical career by developing a cough balm from his own plants that quickly sold out. He continued to treat patients in the New Jersey area using "folk remedies" based on the medicinal properties of plants. In 1871, his son became one of the first Black graduates (with honors!) of Harvard Medical School.
Explore more!
James Still published an autobiography in 1877, "Early Recollections and Life of Dr. James Still," and it has been reprinted numerous times since. Our library may be closed, but we encourage you to support Black-owned bookstores if you would like to purchase this title.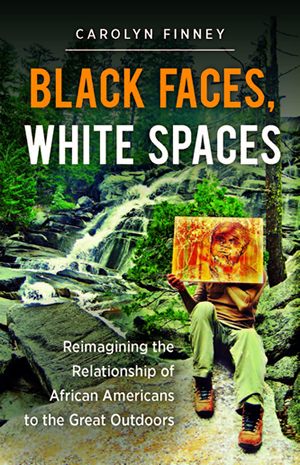 Finney, Carolyn. "Black Faces, White Spaces: Reimagining the Relationship of African Americans to the Great Outdoors." Chapel Hill: The University of North Carolina Press, 2014.
Active Today:
Carolyn Finney, Environmentalist
Dr. Carolyn Finney began an acting career before changing course and focusing on cultural geography. A backpacking trip around the world – a portion of which was spent in Nepal – inspired her to earn a B.A., M.A. and Ph.D. before returning to Nepal as a Fulbright Fellow to study the impact of modernity on Nepalese women and their environment. As a professor in higher education and through her role on multiple advisory boards nationwide, she continues to raise awareness about how privilege influences environmental policies and action.
Explore more!
Dr. Finney has contributed much to the conversation around inclusivity and the environment. You can read her article in The Atlantic, "Five Ways to Make the Outdoors More Inclusive." Dr. Finney's first monograph, "Black Faces, White Spaces: Reimagining the Relationship of African Americans to the Great Outdoors," was published in 2014 by UNC Press and is available as an eBook for patrons of the Helen Fowler Library.