Plants of the Winter Solstice
December 21, 2021
Tiffany Coleman
, Marketing Manager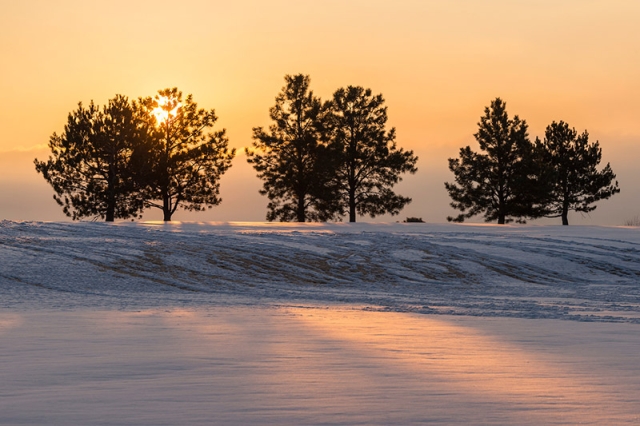 The first day of winter is known as the winter solstice, the shortest day of the year and the longest night. In some very far north countries, daylight lasts only a few hours. In ancient cultures, it was a time to look at the year to come and to celebrate the promise of longer, warmer days ahead. For these early cultures, plants played important roles, many of which have carried over into our contemporary holiday traditions. 
The Yule log (which you might associate with cake), was a log burned over the course of the 12 days of Yule, which begins on the winter solstice. At the end of Yule, a piece of the log was kept to start next year's fire, or the ashes were spread around the house for protection from evil spirits. Typically, the log was pine, for prosperity; but oak, which symbolized strength and wisdom, was popular; and even the aspen, for understanding. You can make your own Yule log and decorate it with pinecones, cinnamon sticks, pieces of evergreen and red or white candles. 
"The Holly and the Ivy" is a familiar tune this time of year. Holly represented the waning sun and approach of the solstice while ivy, an evergreen vine, symbolized fidelity and eternal life. Since holly was one of few plants still beautiful this time of year, with its dark green leaves and bright red berries, it was an affordable way to add festive decorations to a house. Keep a sprig of holly in the house for good luck and protection (note those sharply pointed leaves) or add it to wreaths and garlands. Add ivy to represent the bonds of family and friendship.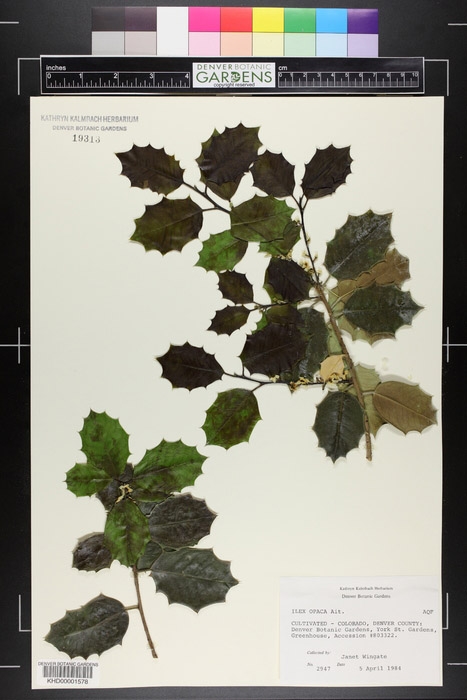 Ilex opaca, American holly; white holly
Do you know where the tradition of kissing under the mistletoe comes from? Mistletoe represents peacemaking. According to legend, if Norsemen met beneath mistletoe, they were to lay down their arms. In addition to the Norse, ancient Greeks, Druids and Celts collected this plant for protection, blessings and medicine. 
As a follower of this blog, you're familiar with biophilia: our innate need to connect with nature. The humble Christmas tree began as a tradition of bringing the outdoors in, when the weather turned frosty and the night was dark and deep. When all other trees have gone dormant, evergreens are still green and fragrant. Thus, decorating with boughs, swags and wreaths was a way to bring the properties associated with evergreen trees into the home: prosperity, protection, life and renewal. This is the perfect time to come to the Gardens and walk our wintry paths in contemplation, taking in the sights and scents of pine, cedar, fir and juniper. Then head home, light some candles, sip a cup of wassail and settle in for this long winter's night.