Plant Health Highlights Introduction
June 11, 2018
Emily Stine
, Doctor of Plant Health Horticulture Intern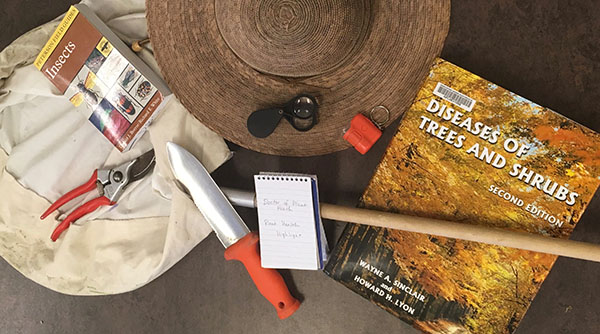 I'm the Doctor of Plant Health Horticulture Intern at Denver Botanic Gardens this summer. My internship is focused on plant health, with diagnostic projects ranging across topics including nutritional deficiencies, insect pests and diseases. I am working with horticulturalists here at the Gardens on projects like the Arboreal Arthropod Diversity Survey. This survey is designed to determine the diversity of insects present on 17 tree species throughout the Gardens, and assessing the health of the soils around 10 palm trees in the Boettcher Memorial Tropical Conservatory. In addition, I am giving Science Chats at the Science Pyramid and providing diagnostic support to the horticulturalists and Master Gardeners on a weekly basis.
My internship goes in so many different directions because I am a student in the Doctor of Plant Health Program at the University of Nebraska – Lincoln. This interdisciplinary program is a practitioner doctorate degree, designed to train plant practitioners capable of examining and diagnosing problems in a wide variety of plant systems. With this degree, I aspire to work in regulation, specifically managing the introduction and spread of invasive species that will impact agriculture and horticulture on a local and global scale.
But, the part you're probably more interested in is what I am doing in this space—part of my internship is public outreach. In addition to hosting Science Chats and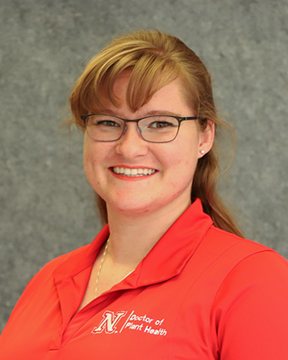 providing diagnostic support, I will be publishing a regular plant health highlight post here on the Garden's blog. These highlights may range from information on a disease or pest you may see in your backyard to interesting things the horticulturalists are doing to manage problems faced in the gardens. Because of my diverse training, expect there to be a number of articles over a wide range of topics.
Enjoy the Plant Health Highlights, and if you see me around the Gardens, say hi!