Medellin's Festival of Flowers: A Magical Experience
April 12, 2023
Yvonne Garcia Bardwell
, Associate Director of Community Relations
If you're a garden enthusiast looking for a one-of-a-kind travel experience, then consider attending the Festival of Flowers, Feria de Flores, in Medellin, Colombia this August with the Gardens. This incredible event is not only a feast for the eyes with its stunning floral displays, but it's also a cultural celebration that brings the entire city together.  
The highlight of the Festival of Flowers is undoubtedly the Desfile de Silleteros, a colorful parade that takes place on the first day of the festival. Silleteros are traditional Colombian flower carriers, and during the parade, they carry enormous floral arrangements on their backs. The sheer size and beauty of these arrangements are breathtaking, and the sight of the silleteros parading through the streets of Medellin is truly unforgettable.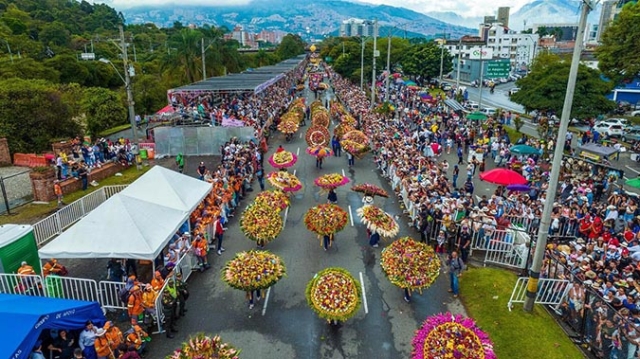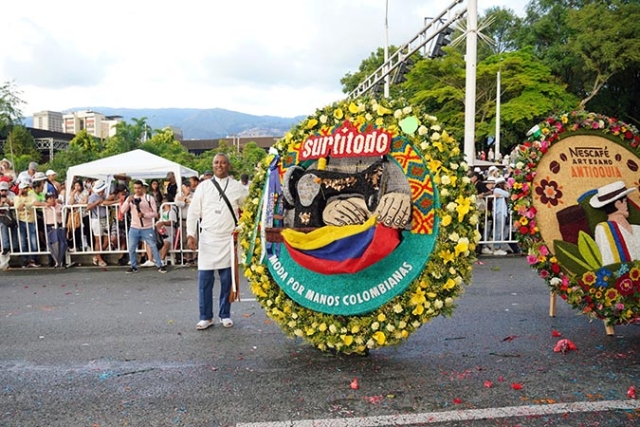 Photos: Rocio Duran
But the parade is more than just a beautiful spectacle. It's a deeply rooted cultural tradition that dates to the 18th century when farmers would carry their produce to market on their backs. In the early 20th century, the farmers began to decorate their baskets with flowers, and eventually, the tradition evolved into the stunning display we see today.
One of the most magical aspects of the Parade of Silleteros is the sense of community that it creates. The silleteros are often accompanied by family members and friends, and the entire city comes out to cheer them on. The parade is a celebration of Medellin's history, culture and people, and it's an experience that will stay with you forever.
We understand that safety is a top priority for many travelers. In recent years, Medellin has made significant investments in infrastructure and public safety to become a vibrant and thriving destination for travelers. 
In addition to the parade, the itinerary includes a visit to the town of Santa Elena, the birthplace of the silleteros. At Santa Elena Farm, learn about the history and customs of the silleteros and see a silleta up close. Next is a visit to Guatapé, a charming and brightly painted town with cobblestone streets and colorful plazas. The trip also includes a tour of a coffee farm. Colombia is famous for its coffee! Learn about the coffee-making process first-hand and taste the authentic flavor. Then it's on to Santa Fe de Antioquia, one of the oldest towns in Colombia, full of historical sites.
Denver Botanic Gardens is partnering with local Colombian native Rocio Duran and Rocio Life Coach in this once-in-a-lifetime adventure to Medellin, Colombia. The trip runs August 6-13. View the whole itinerary and get details on how to register.