Make Your Holiday Party Memorable at BOL
August 29, 2017
Special Events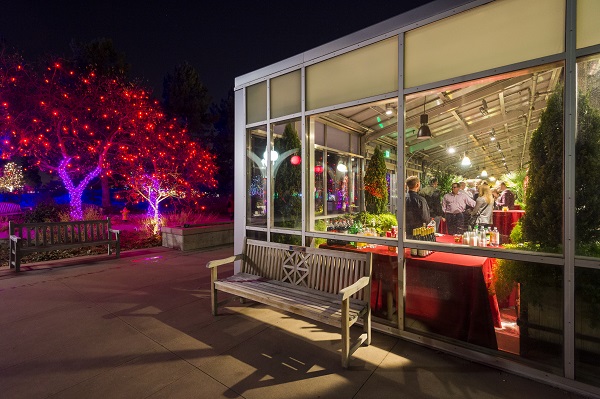 You bring the party, we'll bring the hundreds of thousands of twinkling lights!
A holiday party at Blossoms of Light is a great way to celebrate the end of the year with your friends, family, or colleagues. Choose from one of four versatile and unique indoor spaces to offer you guests a warm retreat when they aren't outside enjoying our glittering winter wonderland.
With booking options available every night of the week, we can accommodate parties large and small. Holiday party packages include a Blossoms of Light ticket for each guest in attendance, as well as a limited quantity of tables and chairs.
Book your party today and treat your guests to the best-decorated holiday party in town!
Contact us for more information at private.events@botanicgardens.org or 720-865-3551.
Comments
Corporate Holiday Party
Looking for a quote for a corporate holiday party. Tenatative dates: Dec 6, Dec 7, Dec 13, Dec 14. Time period roughly 6-10pm. Guests estimated 100-140 total. Not sure if you do catering and drinks but we would like both to be included in the quote if so. Thank you! Jamie
Corporate Holiday Party
Jamie, someone from the Gardens Private Events team will be contacting you soon. Thanks for the request!
Doris
Add new comment