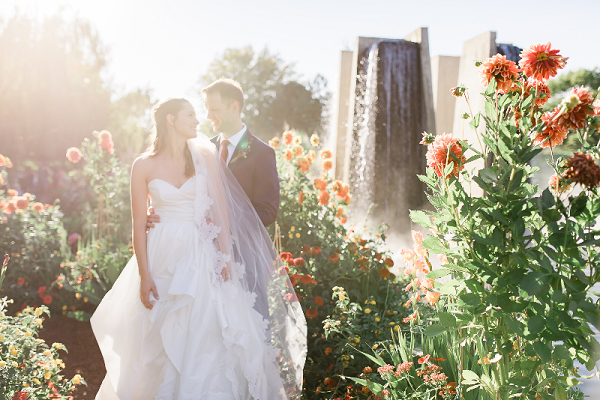 While the Gardens offers magnificent venues for all kinds of private events, it really shines for weddings. Happy couples have been choosing to spend their special days at our York Street location for decades, surrounded by lush foliage, unique architecture and stunning arrays of floral beauty.
Our Private Events team works with each couple to help create an utterly unforgettable experience, some of which stick in our minds as much as in the minds of their wedding guests. These are some of our favorite memories from weddings hosted at York Street last year.
Ruthie and Erik
After holding a ceremony at a local church, this pair hosted their reception in the Annuals Garden and Pavilion, one of our newest and most breathtaking venues. With the garden in full bloom, and the September air still warm enough for an evening affair, the couple entertained their guests with a square dance caller and a live acoustic band.
Emmanuel and Jeremy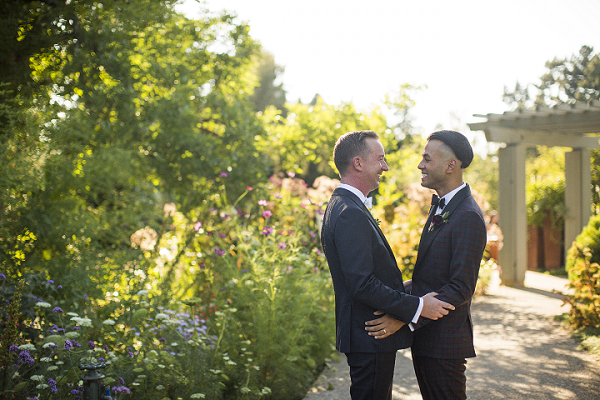 This dapper couple tied the knot in South African Plaza, a small but stunning venue that has been a favorite for wedding ceremonies for many years. Though they hosted their dinner reception offsite, they took advantage of their ceremony's lush surroundings by treating their guests to a cocktail hour in the Gardens prior to departing.
Lillian and Donald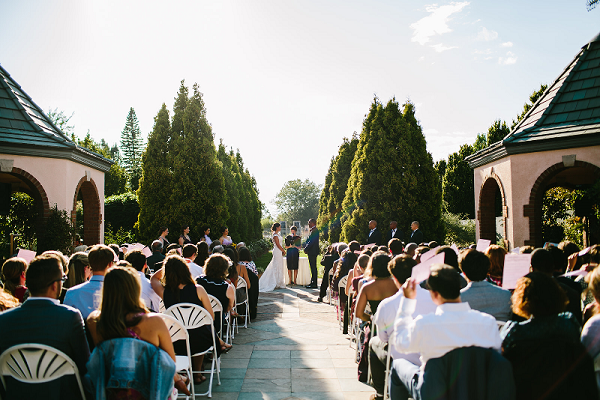 Rather than caravanning their guests from one destination to another, Lillian and Donald hosted their entire wedding at the Gardens. Romanic Gardens provided a stunning backdrop for their ceremony and cocktail hour, and they partied the night away with a reception in Mitchell Hall. Instead of spending the photo break in transit between the ceremony and the reception, their wedding guests had the chance to explore the Gardens in the golden, evening light.
These stories capture just a few of the thousands of memories made at York Street during wedding season. Whether a couple is hosting a large gathering or a small party, a traditional wedding or an out-of-the-box experience, one element of their wedding or the entire affair, the diverse array of rental venues at the Gardens offers something for everyone.
We'd love to learn more about your wedding dreams to help you find a site in the Gardens that fits you perfectly. To learn more and to set up a tour appointment, contact us at private.events@botanicgardens.org or call 720-865-3551.