Green Stormwater Infrastructure on the High Line Canal
August 31, 2020
Christina Alba
, Assistant Research Scientist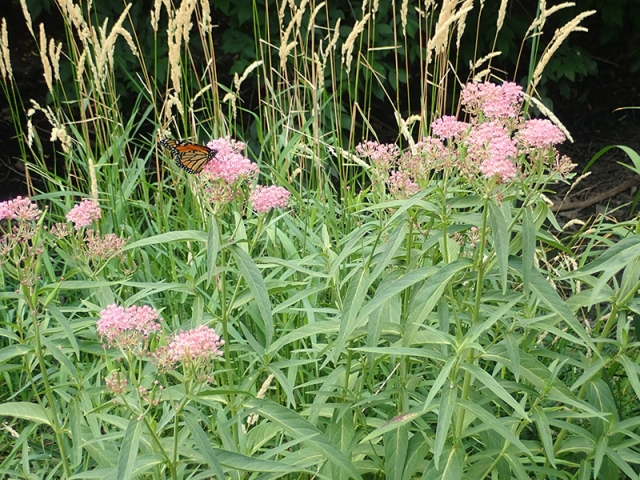 It is unlikely that the English businessmen who commissioned the building of the High Line Canal more than 130 years ago could have envisioned its repurposing as green stormwater infrastructure (GSI). Nor could they have foreseen the reason we need such infrastructure, which helps cleanse stormwater runoff of pollutants it accumulates while washing over an ever-expanding network of roads, parking lots and sidewalks. Yet, maybe this innovative turn in the Canal's unfolding story should be expected, as it has already been reimagined far beyond its original function as an irrigation conveyance to serve as one of the country's longest urban greenways. In fact, at 71 sinuous miles, the Canal represents an opportune backbone of green space—of vegetation and soils with a natural water-filtering capacity—that feels almost pre-adapted to serving this novel purpose. 
While this new role for the Canal seems intuitive, field data are needed to reveal some specifics. Leveraging the existing Canal vegetation and soils to hold and clean incoming water is a bit different from other GSI approaches. Often, built wetlands are created from scratch, allowing for choice plantings and soil amendments that optimize water infiltration rates and pollutant removal. So, can we expect naturally occurring Canal vegetation and soils to function similarly to those of designed wetlands? And how might the current plant communities respond to GSI-induced changes in hydrology over time, including periodic flooding and drying?   
This summer, with funding from the High Line Canal Conservancy, we gathered information that will address these questions. We took detailed pre-installation data on plant community diversity and soil properties between mile markers 37 and 38 in the University Hills neighborhood of Denver, where a pilot GSI project, including the installation of berms and other infrastructure, will break ground in November. 
What kind of stories can the plants and soil tell us? For one thing, plant species identity and relative abundances dictate rooting depth and density in the soil profile, which influences soil aggregation, pore space availability, and permeability. In turn, soil properties like texture, pH, and organic matter content partly determine which plants can grow in a given location. These dependencies create a plant-soil relationship that together shapes water infiltration rates and pollutant removal, the foundational characteristics of GSI function. The data taken this year represents an important first step in characterizing how the Canal might function in its newly realized role as green stormwater infrastructure. 
Image caption: A monarch butterfly (Danaus plexippus) visits swamp milkweed (Asclepias incarnata) growing in a wetland location along the High Line Canal.