Gift Ideas for Gardeners
December 7, 2020
Bridget Blomquist
, Associate Director of Horticulture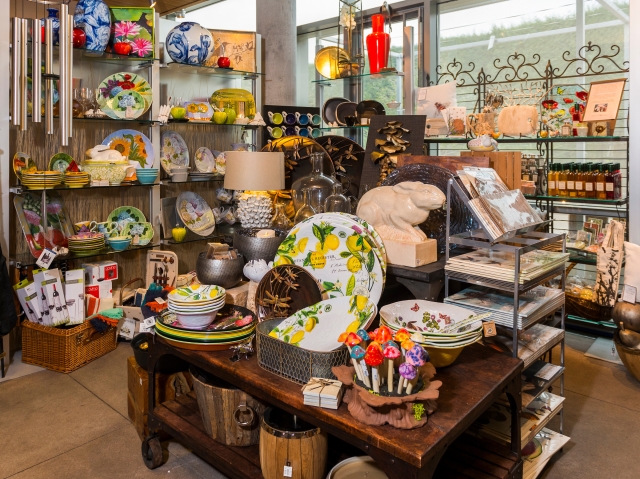 As a staff member at Denver Botanic Gardens, I've always said one of my favorite gardens here is the Shop at the Gardens. Like most successful gardens, it is designed to appeal to just about everyone who enters its space with carefully curated nooks. It is my pleasure to share with you gift ideas from the Shop at the Gardens for the gardener in your life during this season of giving. 
Most gardeners have a library full of gardening books, so why not add an unexpected publication to their collection? "The Beekeepers Bible: Bees, Honey, Recipes & Other Home Uses" by Richard Jones and Sharon Sweeny-Lynch is a beautiful book filled with all things bees and honey. Another book that will surely take their gardening to the next level is "Botanical Baking" by Juliet Sear, a how-to on making gorgeous and delicious confections using blossoms from your garden. For the curious gardener, "Garden Insects of North America, The Ultimate Guide to Backyard Bugs" by Whitney Cranshaw and Davis Shetlar looks into the secret world of insects. There also a few titles written by our staff, including "Wildflowers of the Rocky Mountain Region" and "Mushrooms of the Rocky Mountain Region."
Seeds are an inexpensive yet thoughtful gift for the gardener in your life. Local Colorado company Botanical Interests' seed packets are beautifully illustrated (available onsite in the Shop). Packets ranging from $1.89- $4.95 include lovely and elusive varieties like 'Amazing Grey' poppies, Ammi 'Dara' (burgundy Queen Ann's Lace) and seed mixes formulated for pollinators, songbirds or water-wise flower gardens.
The Shop also carries botanical bath and body items if you want to spoil the gardener on your list. The Royal Botanic Gardens, Kew, offers elegantly packaged, luxurious lotions and soaps inspired by the fragrance and beauty of the plants at the famous gardens in the United Kingdom. For men, the Mixture line products are scented to create a mood, stir a memory or simply relax. 
For the gardener who loves to host garden parties, there are many outdoor décor delights. Alfresco dining can be elevated by a set of melamine dinnerware. The Shop carries numerous colors and patterns; my favorite pattern looks like marble with a light grey veining. To elevate an outdoor space, surprise him or her with the perfect outdoor container(s). Styles range from the concrete classic urn to rustic, glazed planters that can be placed anywhere in the garden or patio. To top off any outdoor party, a variety of styles of oversized candle lanterns can be found at the Shop.
Members receive 10 percent off their online purchase. Curbside pick-up available for all local orders. Free shipping on orders over $100. Go ahead, pamper your gardener this holiday season!
A version of this blog post and photos first appeared as an article in Life on Capitol Hill, December 2020.