The Gardens' Urban Food Initiatives
June 28, 2019
Brian Vogt
, Chief Executive Officer
Let's pause for a moment and think—really think—about food. It punctuates and often defines important times in our lives, yet it is also an essential, daily element of our lives.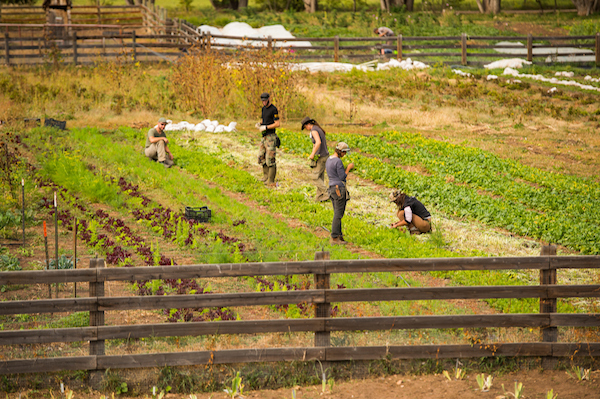 It wasn't always special. For millennia, food was a drudgery. Day in and day out, it was just a matter of finding, hunting and gathering whatever we could. Humanity's relationship to food changed dramatically once we settled down, created cities after creating farms. For most in Colorado, and much of the developed world, the choices we have are now constant. Visit a local grocery and it's hard to believe it if there is no star fruit or butter lettuce.
I am old enough to remember when many fresh fruits and vegetables appeared seasonally. While there is still an optimal time to buy Colorado peaches, some variety of the peach is always available.
There are too many people, however, who live in areas where the only choice for a fresh fruit or vegetable may be a banana at a convenience store. A lack of grocery stores and complicated public transportation leave many locked in a cycle of poor nutrition and ill health.
Several community organizations have rallied to alleviate the problem and we joined this righteous cause several years ago. The Gardens' Community Supporting Agriculture program produced a super abundance of produce which created an opportunity to open markets in food deserts. Near that time, we teamed up with Veterans to Farmers, raising money for stipends to engage vets in our program, teaching them to farm and opening new doors to reach deep into underserved communities. More than 80 veterans have now graduated from the program and most have gone on to start their own farm operations. We call the entire enterprise Urban Food Initiatives.
Now we look to bolster our efforts locally and take the mission globally. With work on crop wild relatives, genetics, atmospheric water harvesting and soils management, we are poised more than ever before to help people all over the world have at least some opportunity to access healthy food.
Sadly, hunger and poor nutrition are problems unlikely to lessen with a growing global population. However, if we all do our part, if we stay determined to make a lasting difference, then maybe we can finally emerge into a more sensible and sustainable future for all people.