The Gardens: My Employer, My Therapy
September 14, 2020
Trystan Popish
, Volunteer Coordinator
Every spring, I eagerly await the tulips blooming at the Gardens. Usually in April, the Annuals Garden and Pavilion explodes in color, cascades of beautiful tulips and complementary flowers officially ringing in the spring season. 
Since I started at the Gardens, I have taken great pleasure in the tulips – until this year. Like most everyone, I spent this spring largely confined to my house, working from home for months while the Gardens was closed to the public and only essential staff were allowed onsite. Looking back at this unprecedented time now, I have realized that the Gardens has been more to me than an employer; it also helped me get through the first few months of pandemic-induced isolation and grief.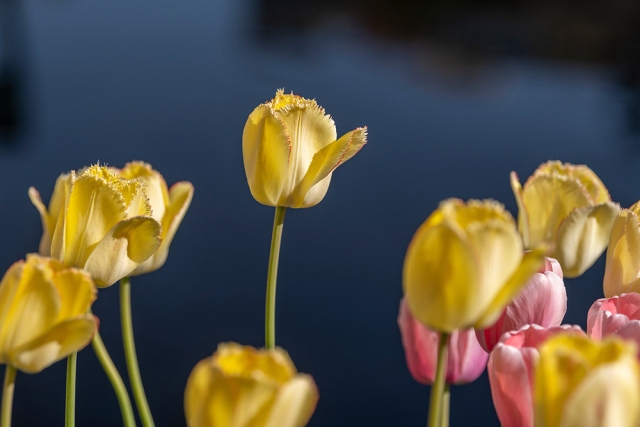 The Gardens is celebrated as a place of healing, a beautiful oasis that offers space to breathe, reflect and connect with plants. While the Gardens was closed to the public, the therapeutic horticulture staff went to work to find ways to safely provide these restorative benefits to people in a time of great need. They created Therapeutic Thursdays, a regular web series led by the Gardens' registered horticultural therapists utilizing techniques from the Gardens' therapeutic horticulture programs. 
On the recommendation of a coworker, I signed up for a Virtual Meditative Plant Walk, thinking it would be fun to see how other staff were navigating the online world into which we had all been thrust. As we followed a video of a quiet stroll through various gardens, I could feel my blood pressure lowering. The tulips in full magnificent bloom, the birds lightly chirping in the background, the shimmering reflections on Monet Pool, the shady stroll back through Gates Montane – all of it brought me back to the Gardens and the sense of peace it evokes.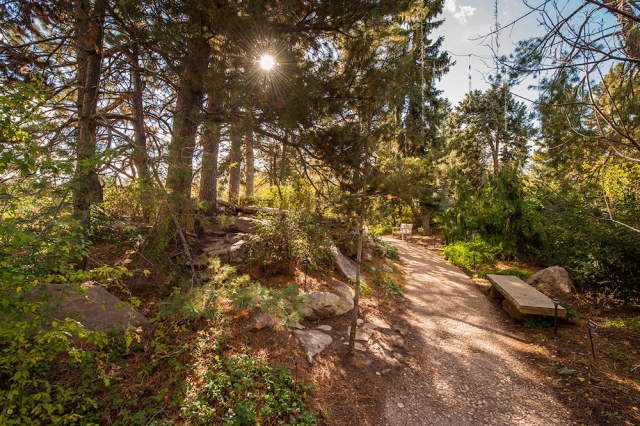 I soon signed up for another program on water lilies and grief. Below the surface, water lilies grow out of clay soil that other horticulturists typically avoid. On the surface, a beautiful bloom is visible, but—like people—it is hard to see what may be happening below the surface. 
Grief was everywhere in the pandemic, from mourning projects and plans that had to be scrapped to grieving the losses and milestones we missed. I could look at the water lilies, however, and see a symbol for resilience, perseverance, and beauty out of the worst conditions, making a difficult time in life more livable. 
I invite you to explore nature as healing yourself. The next Therapeutic Thursday takes place September 24.