Gardens for All 
March 29, 2021
Surbhi Kamboj
, Marketing and Social Responsibility Coordinator
Each month through Instagram, the Gardens shares Gardens for All, a series that celebrates Denver-area BIPOC making a difference in plant science, conservation, food sovereignty and wellness. In March, we are elevating the voice of Efraín Leal Escalera, an aspiring entomologist and self-taught photographer. Follow the Gardens on Instagram to see new stories each month.
Intersectional Entomologist: A Q&A with Efraín Leal Escalera
Born in Durango, Mexico, the land of alacranes (scorpions), Efraín arrived in the United States when he was six. His experience as an undocumented Mexican in a foreign country has shaped his approach to science and art. Facing more barriers than most, Efrain's resourcefulness and observational skills have allowed him to gain the experience needed to be an advocate for nature and a voice for his intersecting communities. 
Why insects? Do you have a favorite?
Arthropods, especially spiders, have always been a source of fascination and curiosity. Spiders seem to be fond of me and I have a personal connection with them. My first encounters were in Mexico and they were the first organisms to lead me on the path to wonder and awe. I've been an oddball and introvert from a young age. I saw myself reflected within them and took refuge alongside them. I owe many of my insights and inspiration to these underappreciated beings. My life as an immigrant and as a queer person of color has many parallels and intricate ties to these fascinating organisms.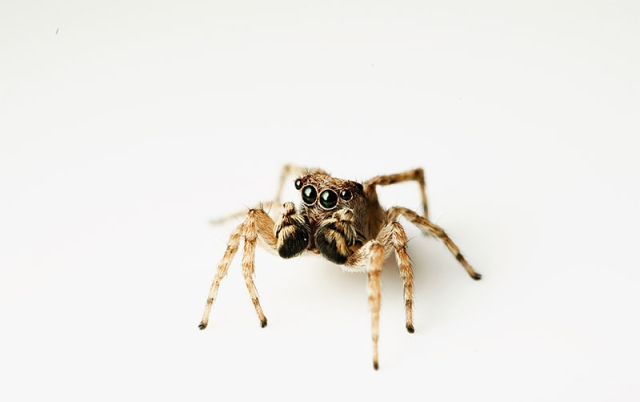 Photo by Efraín Leal Escalera
Did you always consider yourself an artist or scientist? What came first and how did it progress?
I have always been inclined to see the shapes, colors and textures in nature but have always had an analytical mind, always curious about why things are the way they are. I think both art in nature and science have contributed to shaping my perspective towards my life and that of those around me. Nature was the first to ignite my wonder and curiosity and through it I have found a path that has allowed me to combine my experiences as an undocumented immigrant with science and art. It has been through my observational skills, which were developed as a coping mechanism for understanding the disparities and disadvantages I have faced.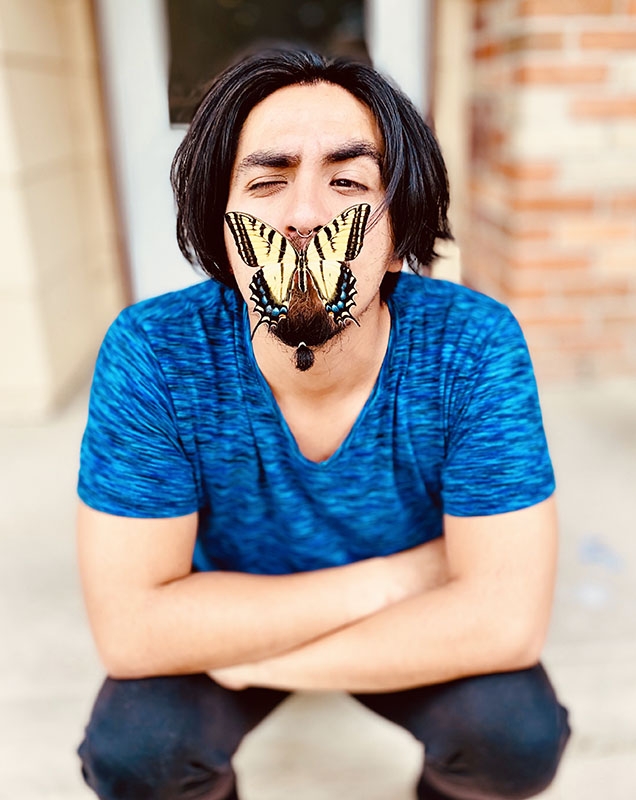 Photo by Alex Wild
Are you self-taught? How did you learn photography?
I have learned a lot on my own. Even though I have encountered many barriers towards fulfilling my dream of becoming a naturalist and scientist, I've managed to steer my life and mission toward ensuring the well-being of nature and my intersecting communities. Once stability was obtained via the Deferred Action for Childhood Arrivals (DACA), I finally had the opportunity to explore my interests of science, biology and photography. Given the opportunity of a work permit, I applied for a job at Denver Botanic Gardens, where I was able to polish my skills as an arthropod macro-photographer and naturalist. The opportunity also allowed me to develop a better understanding of how my work impacts my community beyond the Gardens.
What motivates you to keep working on your passions despite the barriers?
Awareness, introspection and valuing the experiences myself and many others have faced in my communities are a source of inspiration and guidance. By finding parallels between the experiences I have lived and by bringing awareness to them through my work with nature will always lead me in the direction I need to be on.
Follow Efraín on Instagram @macrolorado.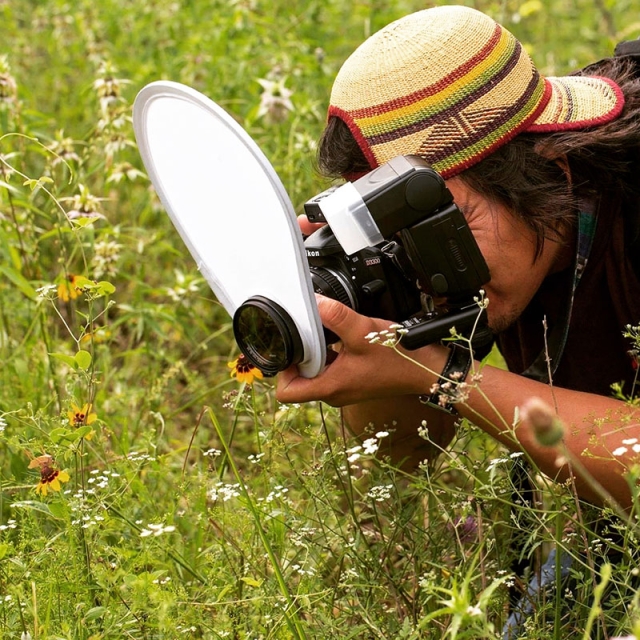 Photo by Alex Wild