Corporate Memberships: a "Natural Solution" for Your Company Right Now
June 10, 2020
Melissa Schaap
, Corporate Partnerships Manager
2020 promises to be a summer like no other. With an entirely new landscape, everyone is asking new questions and creating new solutions. Perhaps your company is asking how you can best care for your employees who have been through intense stress over the recent weeks and months. The impetus to stimulate new inspiration, cultivate growth and provide a place and space for healing is needed now more than ever before.  
With the Stay at Home Order lifted, everyone is eager to get outdoors, enjoy the summer sunshine and take a deep breath of mile-high air. As I watch people return to York Street, it is pure joy to see shoulders relax and smiling eyes appear over everyone's masks as they stroll through the gorgeous, diverse gardens.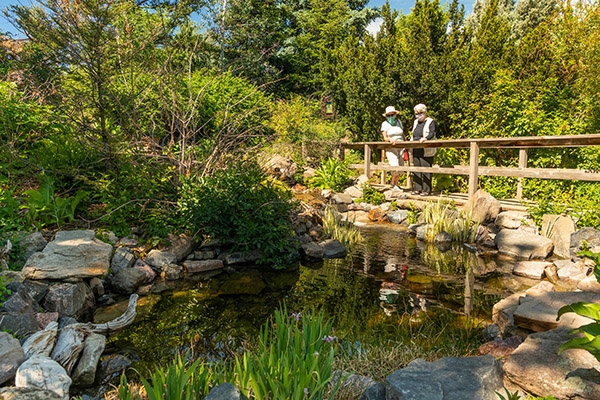 Your company can provide this opportunity for your employees and clients. Denver Botanic Gardens' Corporate Memberships offer a timely, practical solution for companies seeking to take care of their employees' wellness and entertain clients, all while making a positive contribution to the community and supporting best practices in taking care of our world.  
Beyond the tangible and valuable benefits and perks of membership, our corporate partners support the Gardens because their values align with ours: diversity, sustainability, relevance and transformation. These values guide our work as we connect people through plants to positively impact our communities and, ultimately, change the world. Whether that's providing a respite for employees, supporting a program for veterans, or bringing fresh food to Denver's food insecure areas, the Gardens enables companies to "do good" while taking good care of their people.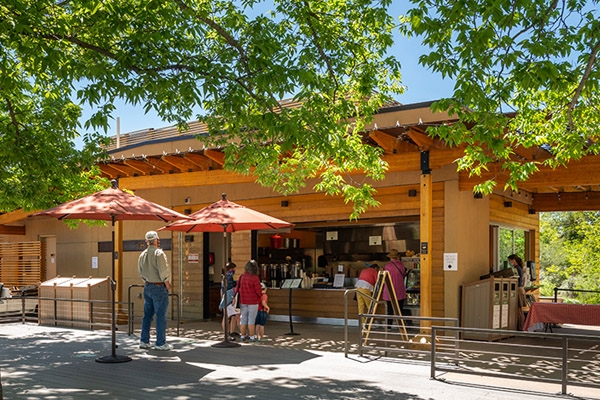 With a corporate membership, up to six people a day have free access the Gardens. Don't forget that you may also enjoy food and beverages — as well as free Wi-Fi — at the Hive Garden Bistro. Providing the opportunity to visit the Gardens is particularly useful to employees with children, who are without summer camps and other activities to keep them busy.  
To learn more about corporate memberships, please reach out to me. I'd love to listen to your needs, field your questions and share how Denver Botanic Gardens might just provide "the natural" solution!  
In the upcoming months, the corporate partnerships team will be blogging about how companies with a corporate membership benefit from a partnership with Denver Botanic Gardens, one of Denver's most unique, multifaceted, community-impacting cultural organizations.