Celebrating Black Connections to Nature in Colorado
January 28, 2022
Anthony Meluso
, EcoFlora Outreach Coordinator
In about two weeks, I'll be gathering with a small group to celebrate Colorado's Black farmers, ranchers and other stewards of the land. We'll premiere an interview with Alice Craig McDonald. She grew up in the 1930s and '40s in a community called the Dry, in Colorado's Arkansas River Valley. Black homesteaders settled the area in 1917 and it once had 700 Black residents. McDonald's family was one of them.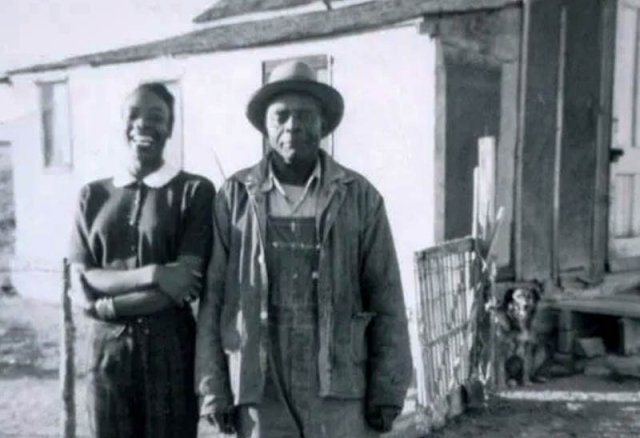 Alice McDonald and her father at their homestead in southern Colorado. Photo courtesy Alice McDonald.
With Black History Month fast approaching, I've been reflecting on James Baldwin's 1966 essay, "Unnamable Objects, Unspeakable Crimes." He offers a useful view of history: 
"For history, as nearly no one seems to know, is not merely something to be read. And it does not refer merely, or even principally, to the past.  On the contrary, the great force of history comes from the fact that we carry it within us, are unconsciously controlled by it in many ways, and history is literally present in all that we do." 
Baldwin emphasizes how identity can inform the history you know about yourself and others. I'm looking forward to hearing the history Ms. McDonald carries with her.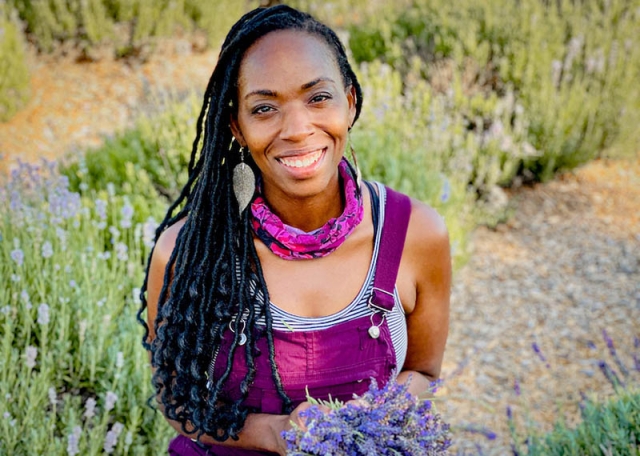 Zephrine Hanson, founder of Hampden Farms and panel moderator. Photo courtesy Hampton Farms.
And the celebration doesn't stop there! We'll be hearing from other Black folks currently farming and making a living with the land, plants and water of Colorado in a panel discussion. Our moderator, Zephrine Hanson, was a participant in our Chatfield Farms Veteran Farm Program.