Canyonlands calling!
January 28, 2010
Panayoti Kelaidis
, Senior Curator & Director of Outreach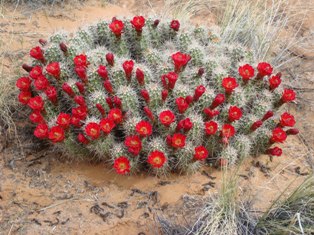 It's hard to believe that in a mere three months the giant mounds of claret cup all over the west will be studded with their waxy, badminton birdie flowers. Wouldn't you enjoy seeing this in person? Well, you still have a chance to join me and a handful of intrepid hikers as we reprise a fabulous trip we took two years ago to Canyonlands. Late April is when no end of treasures there are at their peak. A dozen kinds of milkvetches (Astragalus and Oxytropis), lots of phloxes and even the first penstemon (see below)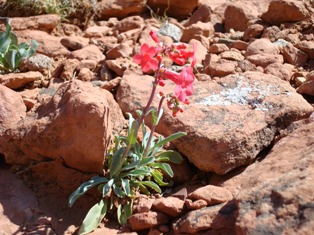 You may be tearing along the highway and think there are paper tissues littered there: No! It's sheets of ghostly white evening primrose (Oenothera caespitosa):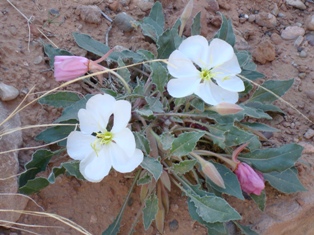 One of the biggest surprises was finding a true primrose growing and blooming fabulously on the cool, moist "bandshell" caves of canyonlands. This is closely related to high alpine primroses I saw last summer in Kazakhstan!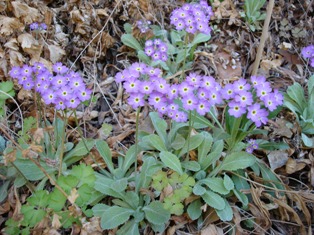 So are you ready to sign up? Find out more about this trip, click right here and sign up. Come join me in late April as we see these and lots more gems of the Colorado Plateau. After a long, cold winter, what would warm the cockles of your heart more than dreaming of Canyonlands?