Blossoms of Light, Then and Now
November 23, 2021
Special Events
Launched in the mid-1980s as a way to increase visitation to the Gardens during the winter, Blossoms of Light™ has evolved into a blockbuster, sellout event celebrated as one of the top holiday light displays in the world. The display has advanced considerably since its beginning: We have converted the lights from incandescent to LED, the majority of the lights are now installed by a professional tree care company instead of Gardens staff, and innovative special features are added frequently. Our special events team works hard to push the envelope each year, designing new color palettes and developing new elements, to ensure the display surprises and delights even the most seasoned Blossoms of Light visitor. 
We had a great time digging through the archives to see how far we've come. While photos from the earliest years are scarce, the last 20 have been well documented. Enjoy this trip down memory lane with us as we compare Blossoms of Light today with displays of old!
 
O'Fallon Perennial Walk, 2005 and 2021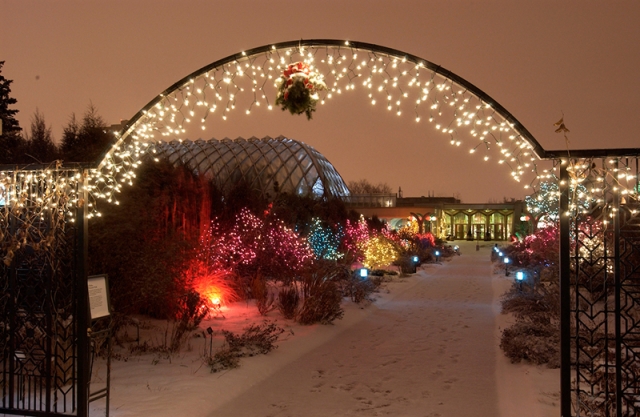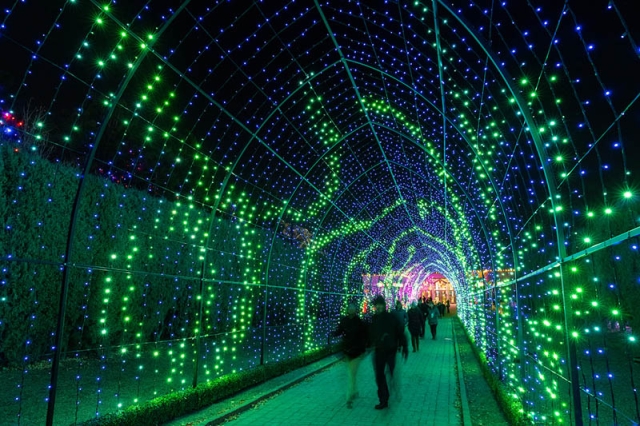 Monet Pool, 2002 and 2021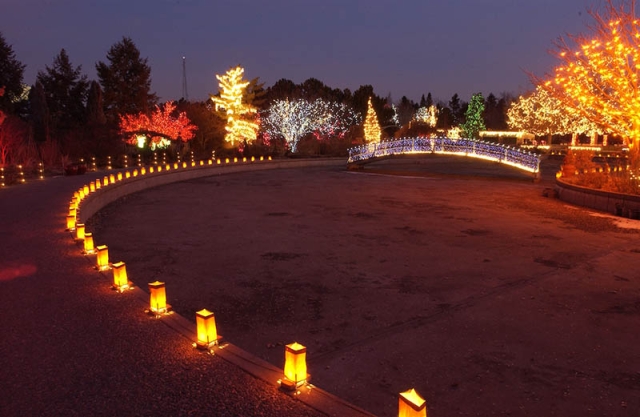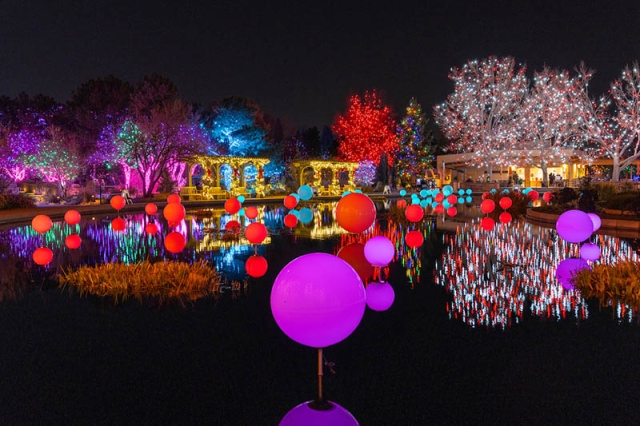 Crossroads, facing west, 2007 and 2021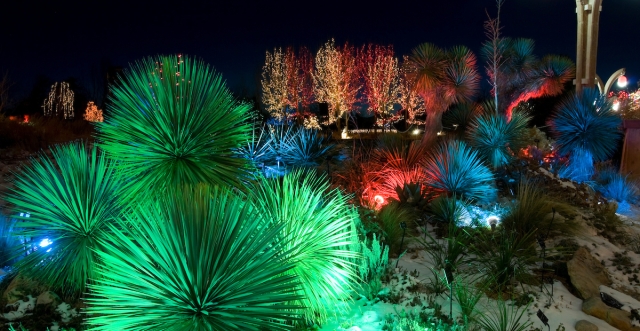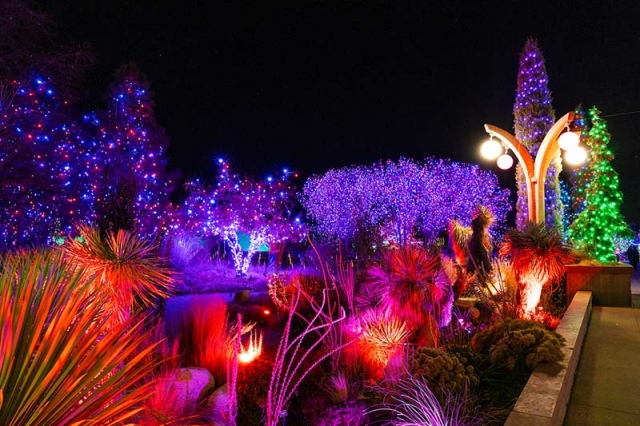 Shady Lane, 2005 and 2021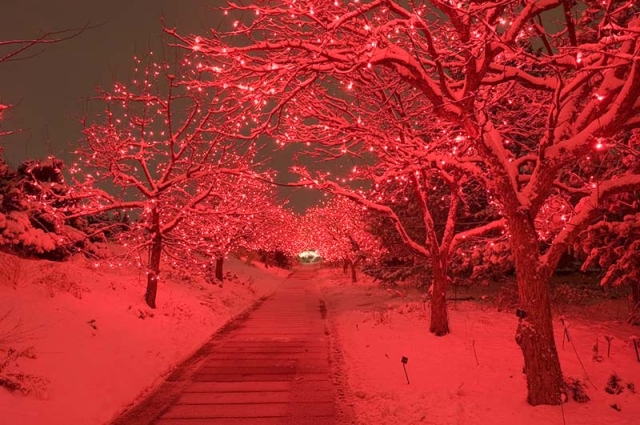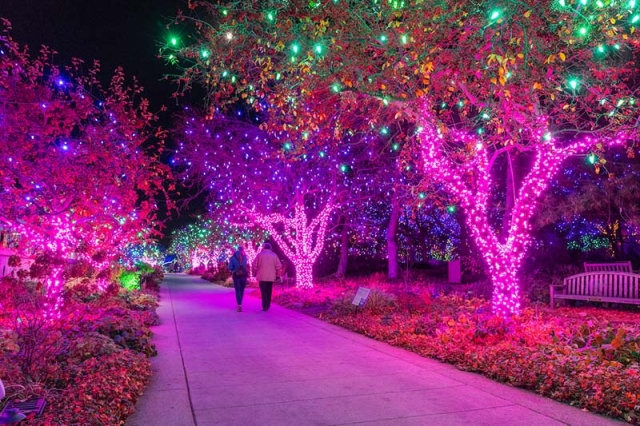 Japanese Garden, 1985 and 2019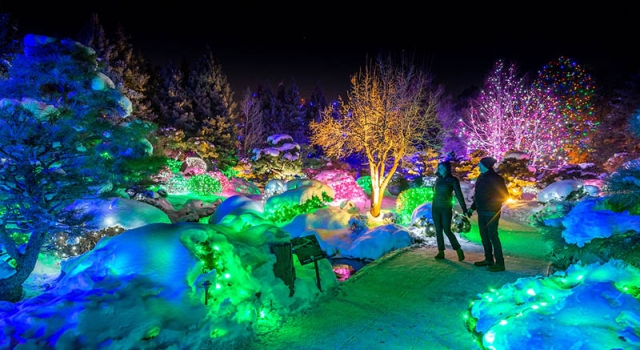 UMB Bank Amphitheater, 2005 and 2021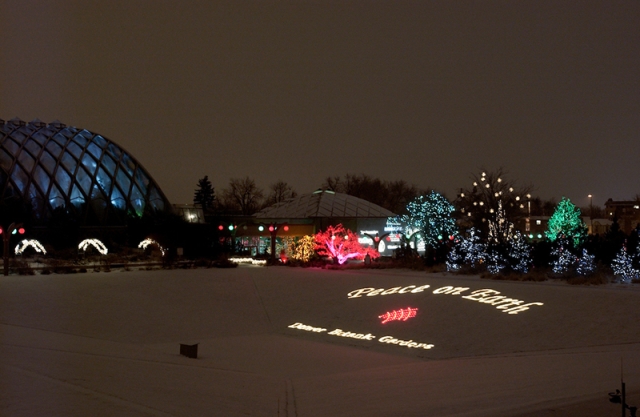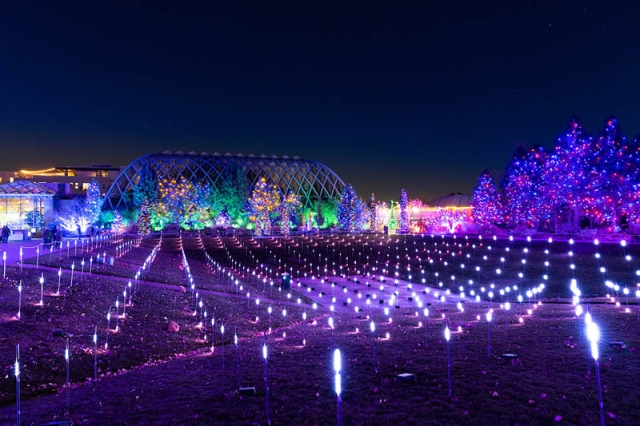 El Pomar Waterway, 2005 and 2020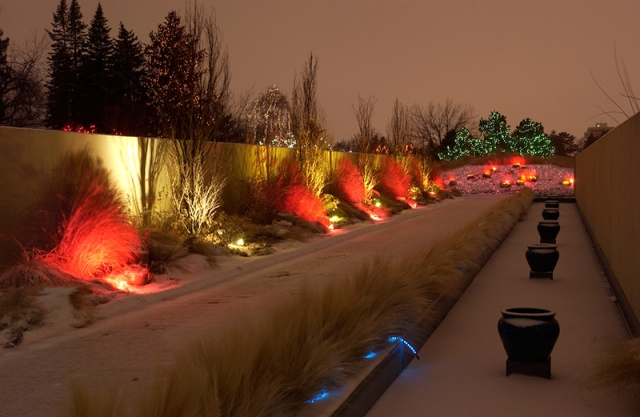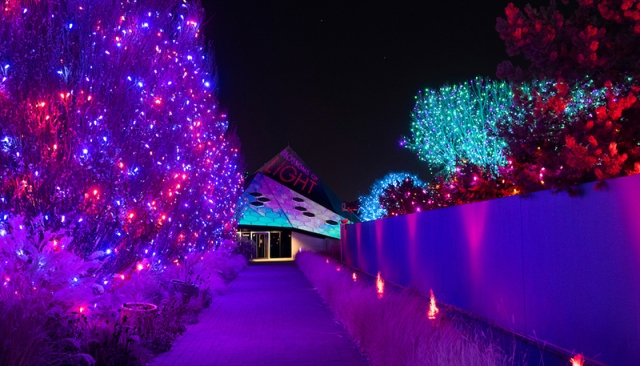 Romantic Gardens, 2002 and 2020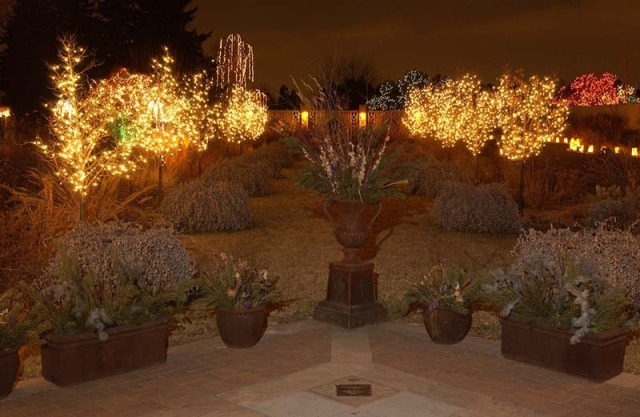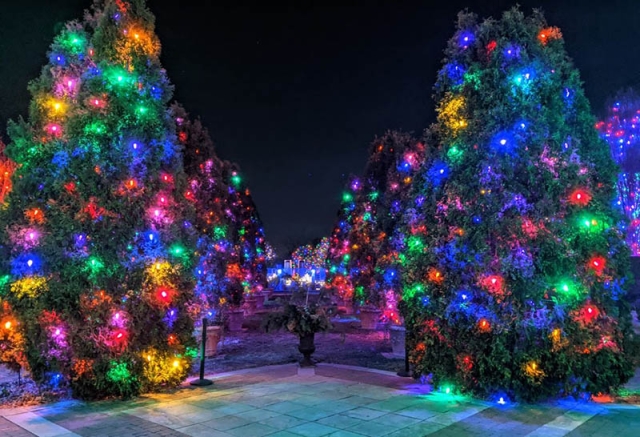 Cottonwood Border, 2006 and 2021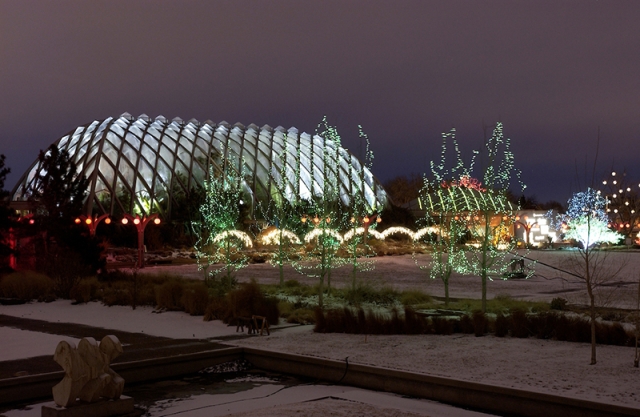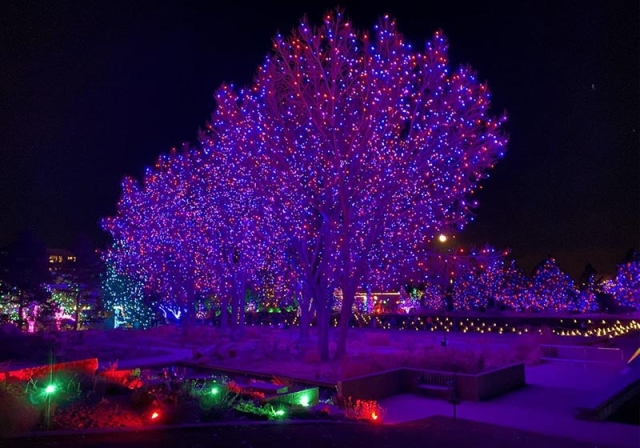 Gates Montane, 2016 and 2021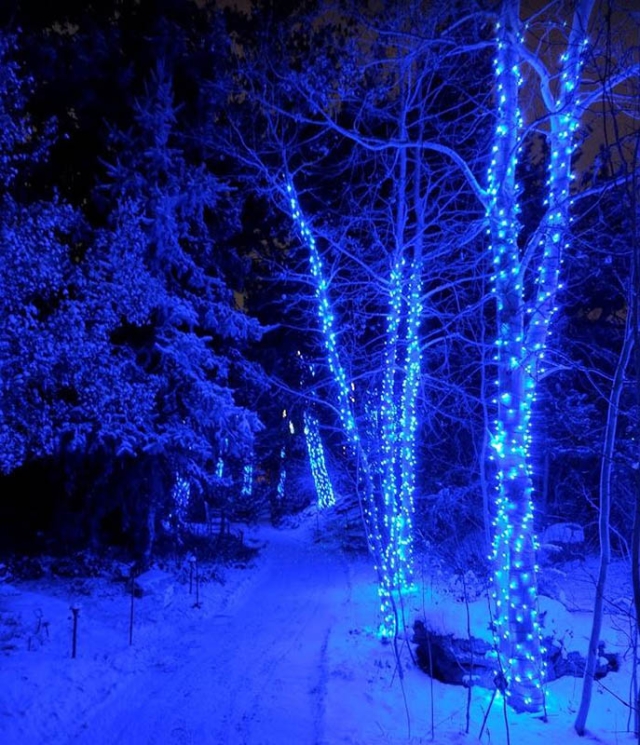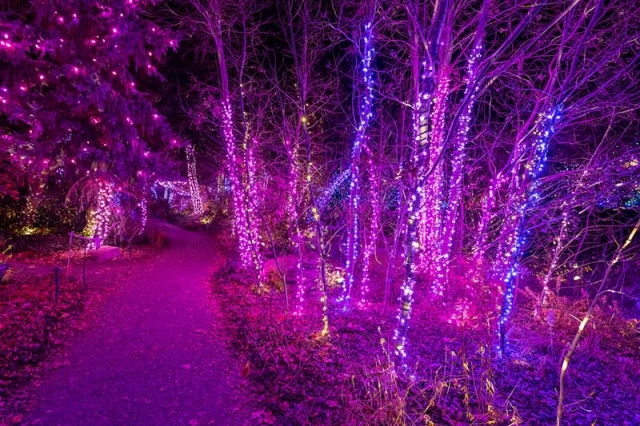 Welcome Sign, 2007 and 2020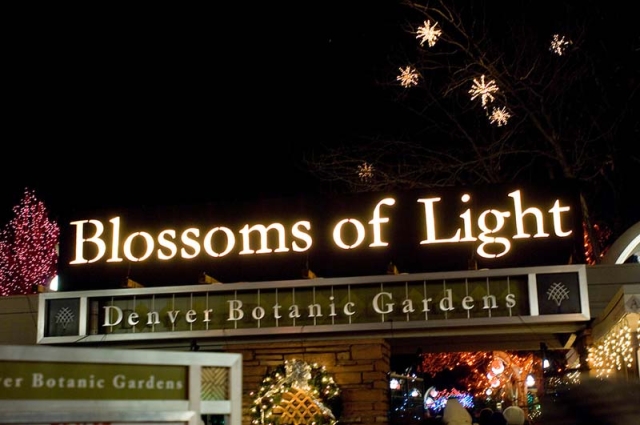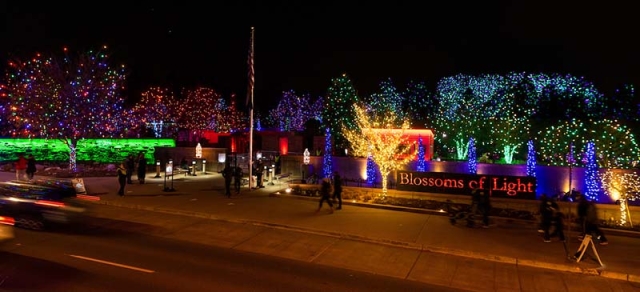 Blossoms of Light runs nightly through January 8, 2022 (closed November 25 and December 25) and is expected to sell out. Get your tickets early; advance purchase is required. Masks are required indoors for all visitors ages 3 and older.