Agriculture Supporting Community
March 17, 2023
Josie Hart
, Associate Director of Farm Programs
One of my favorite aspects of the work I do with the Community Supported Agriculture (CSA) program is developing new, lasting partnerships that deepen Denver Botanic Gardens' impact and help feed our city. While most of the produce we grow at Chatfield Farms goes to our amazing CSA community, we also grow thousands of pounds of produce every season that are donated to several community partnerships. 
This year, we are working on two new partnerships that have me buzzing! We Don't Waste is a longstanding Denver nonprofit that saves food from landfills and redistributes it to communities in need of food access. We Don't Waste does not simply think about food access, but they also are concerned with waste and our planet's health as it's impacted by food waste. 
"Since 2009, we have prevented the release of 83,433,902 lbs. of CO2e (carbon dioxide equivalent) – saving the emissions created by driving a car over 93 million miles".   - We Don't Waste
Recently, We Don't Waste opened several mobile markets throughout Denver where shoppers can come and select their own fresh produce and other healthy staples like meat and dairy – all at no cost. The CSA program at Chatfield Farms will grow fresh produce, herbs and even flowers for these mobile markets this season.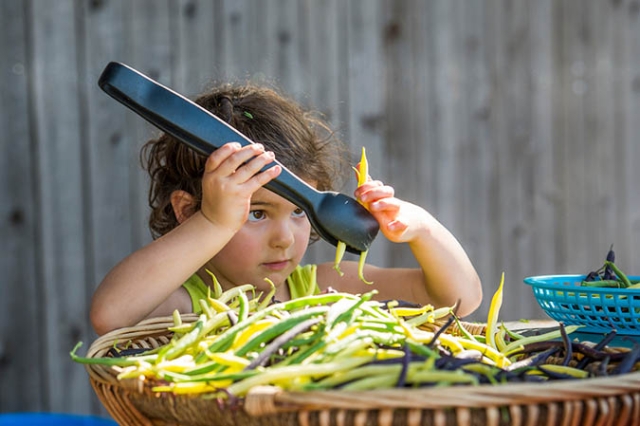 CSA distribution.
The other new partnership, which we have just begun cultivating, is an Indigenous educational nonprofit called Spirit of the Sun. Our partnership is still forming, but we are excited to plug in to their community food program by growing fresh produce for their elders and Indigenous/tribal families that need fresh items delivered to their homes. Our vision is to collaborate with Spirit of the Sun in several ways: to have meaningful conversations about Indigenous foodways and farming, to link the past to the future of farming at Chatfield Farms and to connect to native elders through nourishment that we provide.
Our hope is that we not only grow food for others but that we regenerate the earth by reducing food waste and landfills; support regenerative, native farming that the Spirit of the Sun practices; and hopefully regenerate ourselves a little by forming collective bonds that create beneficial change.