2021 Science: Year in Review
May 5, 2022
Research & Conservation
Even though our team continued to navigate a "post-pandemic" world in 2021, we were excited to tackle new and ongoing projects as well as launch in-person outreach programing. Our Science: Year in Review highlights our botanical adventures, expanded projects, our graduate training program, our pilot intern program, rare collections and ways we connected people with plants. 
In 2021, our new spaces within the Freyer – Newman Center allowed us to host eight high school interns over the summer. Our experts introduced them to scientific careers, specimen collecting & processing and DNA extraction as part of our commitment to training and diversifying the next generation of scientists. We welcomed back many of our volunteers and connected with the public, students and scientists through herbarium tours, all while implementing museum best practices through refined protocols and existing workflows.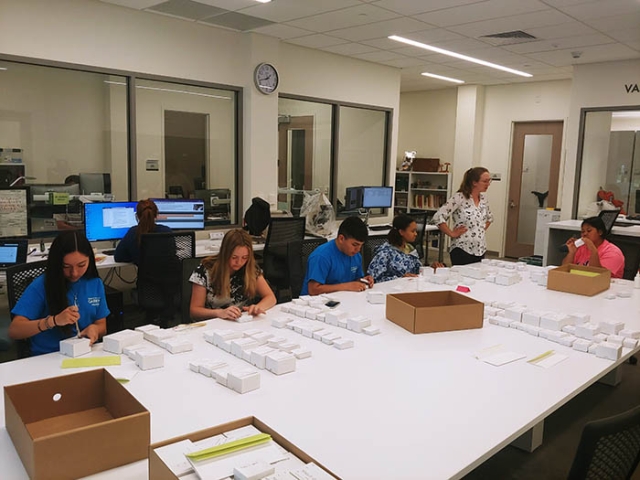 Collections Assistant Margo Yousse with high school interns. 
In addition to the opportunities our new spaces brought us, our Denver Ecoflora Project enhanced our outreach to the metro community. The goals and vision established in 2020 were put into action in 2021 when we connected with community groups like My Outdoor Colorado, Outdoor Afro and Urban Trekkers and held more than 20 environmental outreach education events.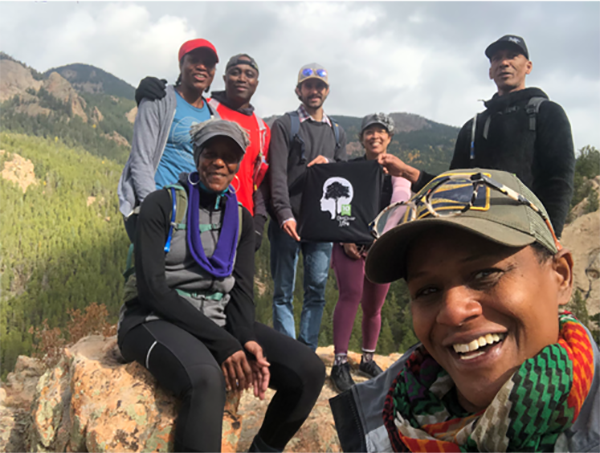 Ecoflora Outreach Coordinator Anthony Meluso on a hike with Outdoor Afro.
Thanks to our dedicated staff, graduate students, volunteers and interns, our department made progress on more than 10 projects. From partnering with Denver Mountain Parks to inventorying the plants of Axton Mountain Ranch and collecting more than 100 specimens from the Comanche National Grassland, our team demonstrated immense grit while collecting and analyzing data, publishing papers and continuing our meaningful work. While we continue to expand our impact and understanding of regional biodiversity through outreach and on-going projects, you can read our 2021 Science: Year in Review and learn more about research, conservation and our efforts to connect people with plants.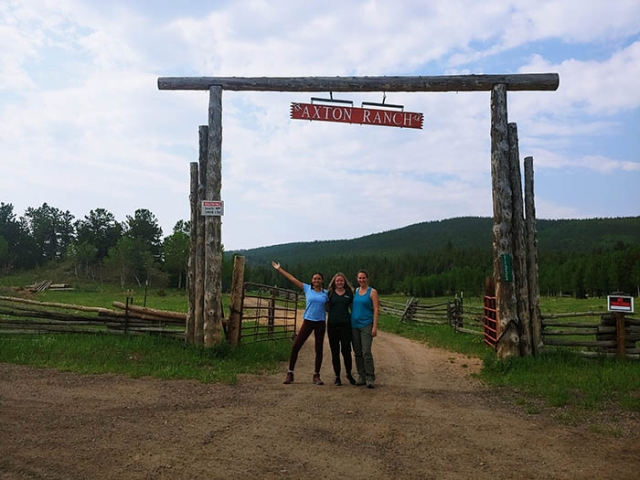 Ph.D. student Audrey Spencer at Axton Mountain Ranch with interns.
This article was contributed by Research Coordinator Karen Rojas Meza.