Celebrate the gardening season at Spring Plant Sale! The annual plant extravaganza returns with all your usual favorites, as well as several new offerings and plant categories.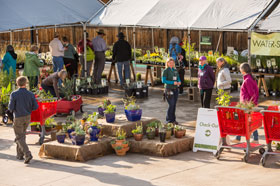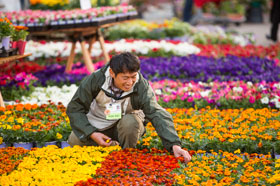 The Gardens' renowned horticulturists will be available to answer questions about the best plants for your own garden.
Shoppers are encouraged to bring their own wagons, carts, wheelbarrows, or even recycled boxes.
Here are some frequently asked questions.
Plant Sale Preview Party
In addition to shopping early for the best selection of plants for your garden, Preview Party guests will enjoy a fabulous array of appetizers, wine and beer.
Thursday, May 8
Time: 4-8 p.m.
Preregistration is required. Admission is $45 per person.
Spring Plant Sale
Friday & Saturday, May 9 & 10
Time: 8 a.m. - 5 p.m.
Admission: Free entry to the Plant Sale on Friday & Saturday
Email us at specialevents@botanicgardens.org with questions about the Plant Sale.