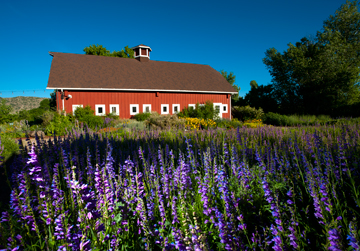 Denver Botanic Gardens Chatfield Farms is a working farm located along the banks of Deer Creek in southern Jefferson County. Bring your binoculars and wander the many trails. The area is known for exceptional bird watching.
A small name change to Denver Botanic Gardens Chatfield Farms (formerly Denver Botanic Gardens at Chatfield) reflects the very big role of the "farm" in everything that happens at our Chatfield location: from events like harvest-themed Pumpkin Festival and Corn Maze and the distinctly rural Trail of Lights to a growing commitment to food access through the Gardens' Urban Food Initiatives.
Facilities at Chatfield Farms include the Earl J. Sinnamon Visitor Center, the historical Hildebrand Ranch, a restored 1918 dairy barn and silo, the 1874 Deer Creek Schoolhouse, 2.5 miles of nature trails, the Deer Creek Discovery children's play area and numerous wildflower gardens.
The Community Supporting Agriculture program (CSA) grows about five acres of vegetables available to subscribers.
The Chatfield Veteran Reintegration Program helps veterans attain sustainable farming skills and translate military experience into a civilian career through volunteer work at our Community Supporting Agriculture (CSA) program.
Facility rentals are available for weddings, meetings and events. Seasonally, the site hosts outdoor concerts, Corn Maze, Pumpkin Festival and Trail of Lights.
Butterflies at Chatfield: Enjoy a seasonal butterfly experience that will educate and entertain all ages. Butterflies at Chatfield features a butterfly house that showcases native Colorado butterfly and plant species. Butterflies at Chatfield is closed for the season.
Janice Ford Memorial Dye Garden: The Dye Garden features 15 varieties of dye plants used to color fabrics. The Natural Dye Study Group of the Rocky Mountain Weavers Guild approached the Gardens to establish this unique garden. They collect and prepare plants for use in dyeing.
Free days for Colorado residents are held throughout the year at both Denver Botanic Gardens and Denver Botanic Gardens at Chatfield thanks to funding from the Scientific & Cultural Facilities District (SCFD).
No pets allowed at Chatfield Farms at any time. Service dogs/animals are permitted.
WE ARE AN AFFILIATE OF THE LADY BIRD JOHNSON WILDFLOWER CENTER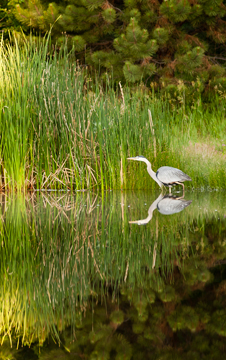 HOURS
9 a.m. to 5 p.m. daily 
Closed: Thanksgiving Day; the day after Thanksgiving (open for Trail of Lights); Christmas Day (open for Trail of Lights) and New Year's Day (open for Trail of Lights)
LOCATION
8500 West Deer Creek Canyon Road
Littleton, CO 80128
Map and directions to Chatfield Farms.
Click here for a PDF map of our Chatfield gardens.
ADMISSION
Members of Denver Botanic Gardens: free
Non-members: $5 per passenger vehicle. Cash or check only.
Children under 16 must be accompanied by an adult. No pets please.
ACCESSIBILITY
Portions of the nature trails are wheelchair accessible.
CONTACT US
8500 West Deer Creek Canyon Road
Littleton, CO 80128
General Information
720-865-4336
Office Manager
720-865-4338
Fax
720-865-4341