In 2014, Chatfield Farms teamed up with Veterans to Farmers to provide a dual track program to the veteran community. Veteran participants develop job skills, learn how to operate a small farm, engage with different communities, create relationships with other service members and receive financial compensation for their participation.
In support of the Gardens' institutional mission of connecting people with plants, Veterans Farm Program connects military veterans to a farming career, specifically small-scale vegetable production, in a way that engages the mind, body and soul in a holistic approach to sustainable living.
During the 21-week session participants will discuss key farming/business topics, work/train with Chatfield Farms staff and tour other local farms.
Key Farming Topics
Soil
Seeds/Plant Propagation
Irrigation
Pests and Disease
Equipment
Harvest/Post Harvest
Market Experience
Beekeeping
GMOs
Cover Crops
Composting
Canning/Preserving
Mindfulness
Agri-tourism
...and more!
Business Planning Topics (winter months only)
Mission/Vision Statement
Goal Setting
SWOT Analysis
Crop Planning
Profit/Cost Analysis
Insurance
Licensing
Recordkeeping
Marketing
Grant Writing/Funding
Agri-tourism
Public Speaking
2021 Summer Session
Email royce.hale@botanicgardens.org for info on other opportunities with the program.
Gallery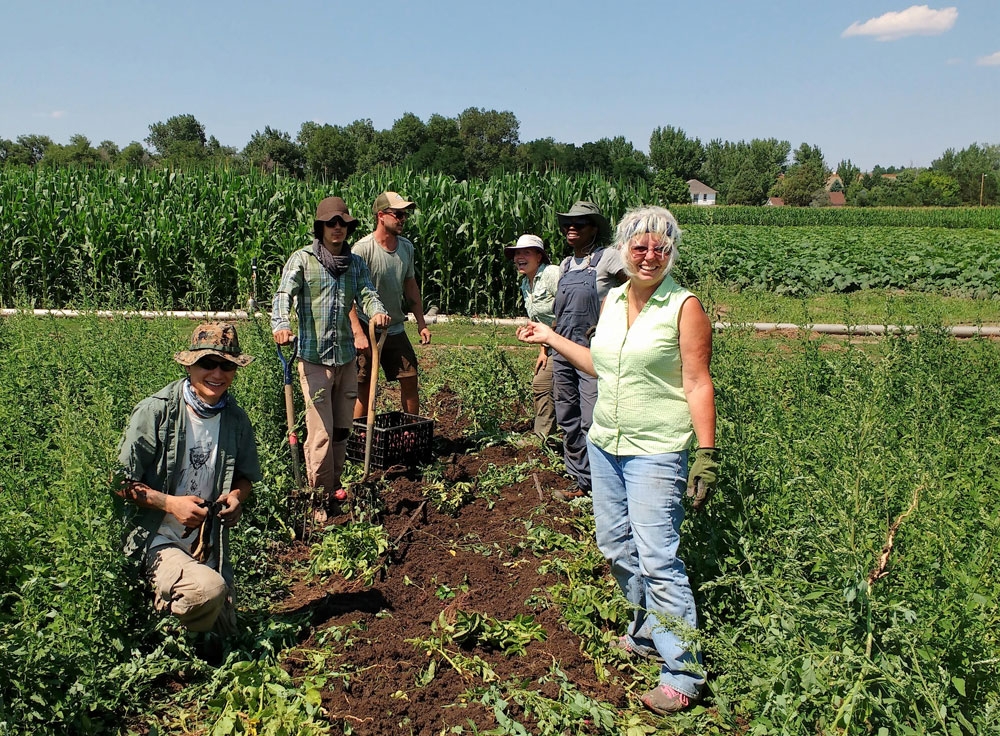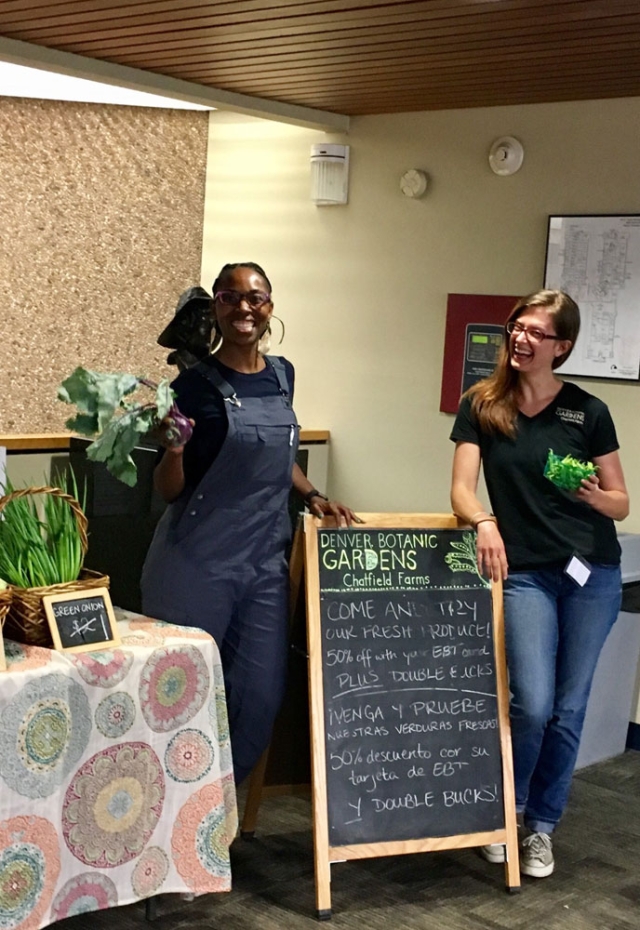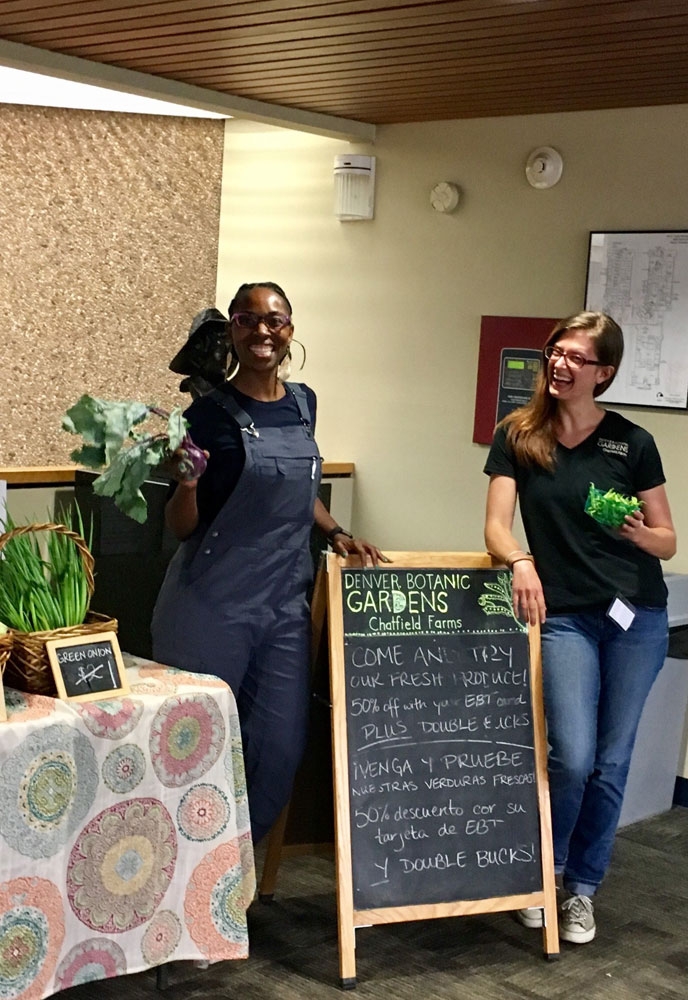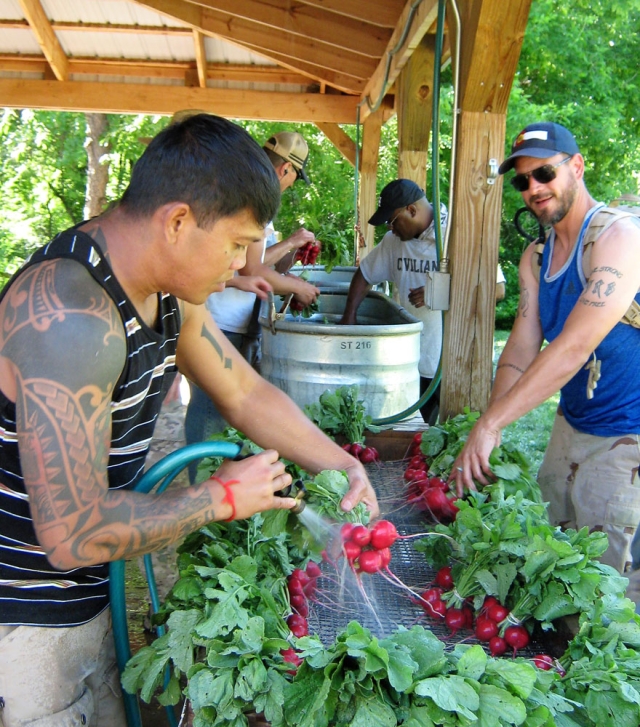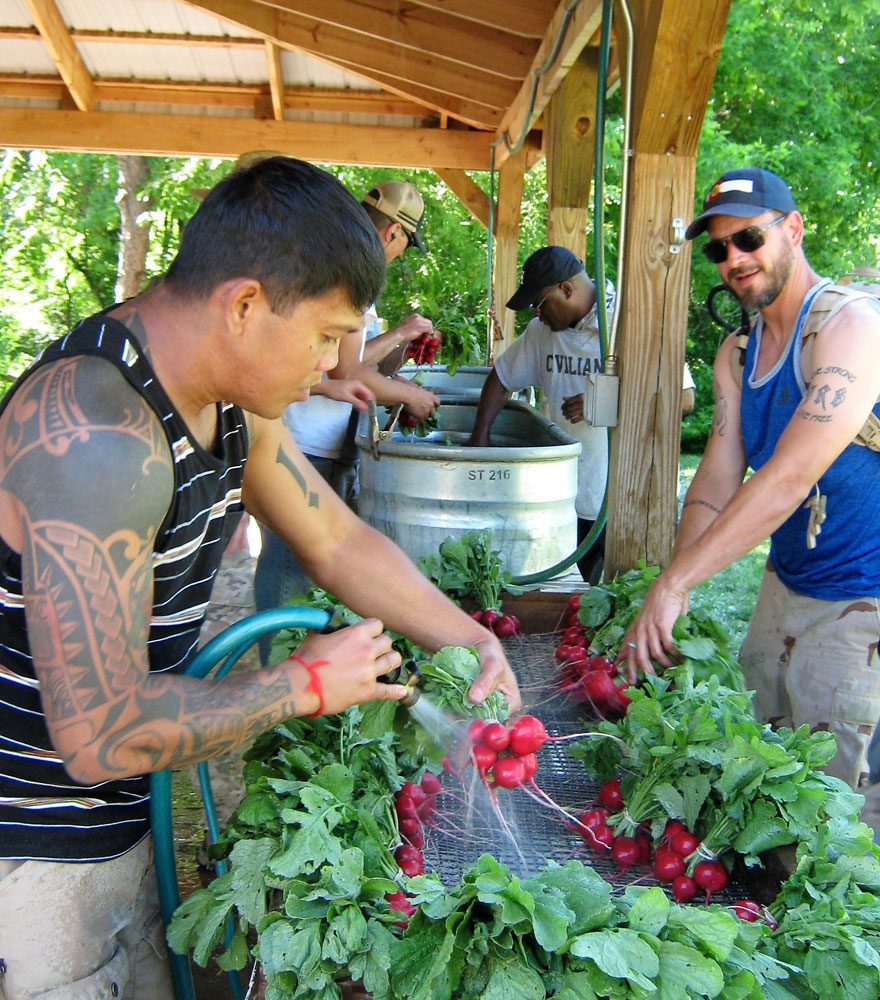 Veterans to Farmers Greenhouse Management Program

Controlled Environment Agriculture – Hydroponics
Send an email to rich@veteranstofarmers.org with any questions and to sign up.