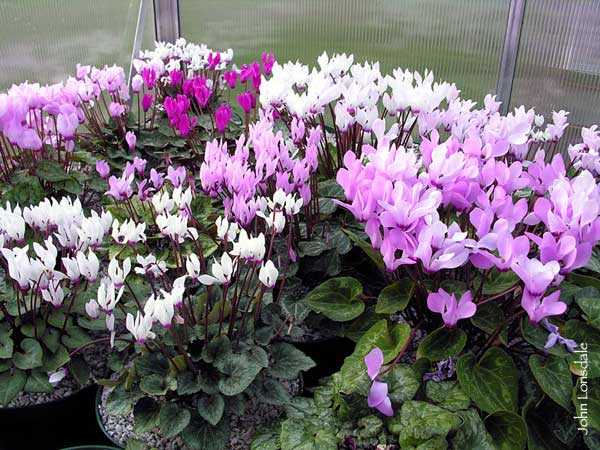 The one category of plants most underused in Colorado has to be bulbs.No plants are cheaper, provide more color, last longer, propagate faster and love our climate more than the crocuses, tulips, daffodils and hundreds of other kinds of tuberous, cormous, bulbous treasures that grace far too few gardens. Most years the first snowdrops and crocuses would be out some time in January, and I had Crocus speciosus 'Albus' with one last fresh blossom just a month ago in December.  What other category of hardy plants can you have blooming every month of the year in Colorado?
John Lonsdale was a keen alpine gardener in England who moved to Exton, Pennsylvania less than two decades ago. In the interim he has created the most stunning gardens, with thousands of spectacular bulbs which must constitute the finest bulb collection in North America, and one of the best in the world. It is beautifully displayed on John's website.
This Saturday, Jan. 22 at noon, John will be presenting a talk on "Cyclamen and other dwarf  bulbs" in Gates Hall at Denver Botanic Gardens. The talk is free and open to the public.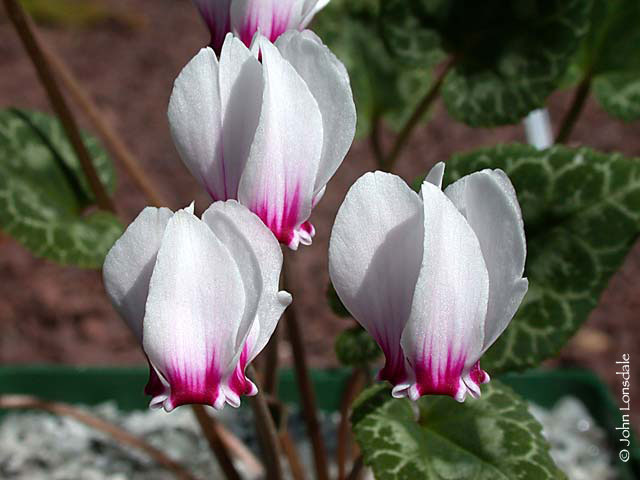 If you want to help restore the dignity of bulbs to Colorado gardens, I can think of no more effective industrial espionage than coming to this lecture. I guarantee you, John will turn you into a bulbophile, and possibly even a bulbomaniac...don't say I didn't warn you!