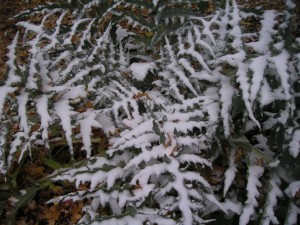 Snowy days are some of my favorite times in the Gardens. As I stroll the paths, I feel as though I am the grande dame of a grand estate, maintained meticulously and solely for my delight.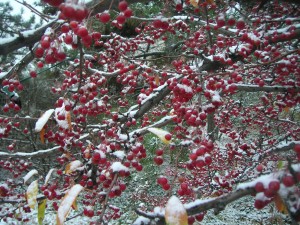 Often on my walks I see no one else, and as I pause to listen to the chittering of a squirrel or perhaps catch a glimpse of our resident fox, I reflect that in the middle of a city of more than a million people, I am virtually alone in nature—a wondrous thing!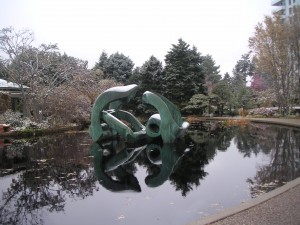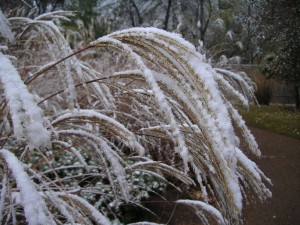 Even a light dusting of snow transforms every leaf, berry, and pod and makes a tired  garden look fresh again.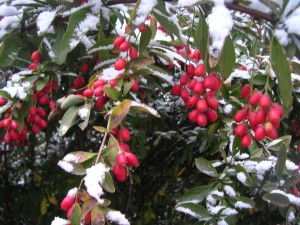 Line and form is emphasized, and every photograph can be a work of art. Take some time to enjoy the tranquility and aesthetic of winter in the Gardens.