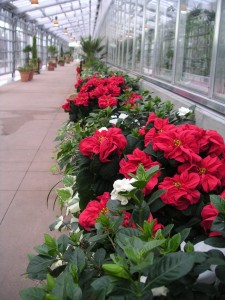 Where's the Color?
A visitor came in a few days ago lugging one of those alien-invasion tripods with a camera sitting firmly on top. "Color?" he asked. "I'm sorry?" I responded, not quite following. "Where's the color?" he repeated.
While there is plenty of harmonious natural hue outside just now (as Panayoti points out so eloquently in his recent blog), for the splashy stuff you pretty much want to come inside this time of year. Trundle your camera or your winter-starved senses to the Boettcher Memorial Tropical Conservatory, Marnie's Pavilion or the Orangery to really soak up some brights.
Two plants in the Boettcher Memorial Conservatory caught my eye this week.
Medinilla speciosa is a stunner with magenta stems and purple-black berries, set against fat green leaves. Then there is Crinum, with explosive lavender blooms surrounded by strappy leaves.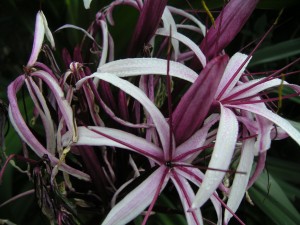 While you're in here, be sure to take in the beautiful and impressive bamboo stalks (Bambusa vulgaris). You can just about watch them grow, as each stalk tends to shoot up two, four, or even six inches every 24 hours!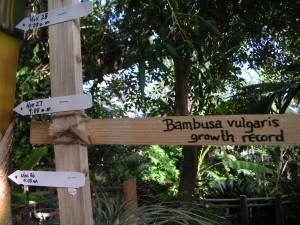 Moving into Marnie's Pavilion, you'll find color everywhere, from numerous orchids in bloom, to bromeliads and even tropical waterlilies.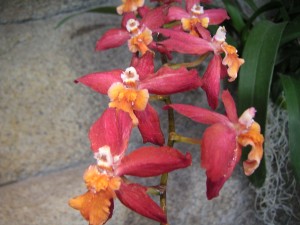 For me, this space is just the right temperature to relax and stay awhile—neither too hot nor too cold—and the sound of the waterfalls provides the perfect background for thinking or reading.
Finally, head west into the Orangery to catch sight—and scent—of the holiday display of cyclamen, gardenia, poinsettia, rosemary and various citrus trees. This space is truly a treat this time of year, so bring your camera or your book, take off your coat and enjoy!