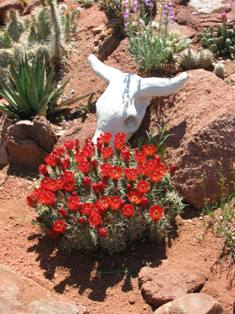 Visiting another garden is the best way to garner new ideas (copying garden motifs is called homage, it's not a bad thing!). It's also the best way to figure out what you don't like in gardens. Call it industrial espionage lite, or just plain gawking. Those of us who open up our gardens spend weeks, even months, trying to get them ready. And you can have the enormous pleasure of noticing we missed that dandelion with its screaming yellow head poking out of the otherwise impeccable border.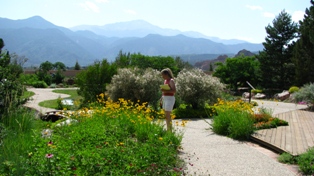 I am leading a very special overnight tour to some of the finest gardens I have ever visited: they happen to be in Pueblo and Colorado Springs. I can guarantee you that you will come back amazed at what some clever gardeners can do there with native plants, with insectivorous plants, with their imagination and some real skill. I guarantee you will have never seen gardens like these.  I visit them every year and this time I'm inviting you! If you can stand having two exquisite days of learning, soaking in gorgeous gardens toss in an elegant bed and breakfast and delicious meals . . . find much more information here, including cost.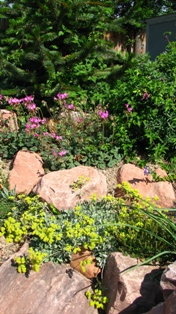 If you can't spare a whole two days, do at least attend the Garden Conservancy's wonderful Open Garden Day for the Denver area on May 22: five of the most amazing gardens you will ever visit are on this trip. How do I know? Well...one of them is mine!
Either way, do take time this spring to get out of the rat race and spend some magical hours visiting a friend's garden at least. A golden afternoon, flowers, friends: what more does one need? A glass of wine . . . and thou!