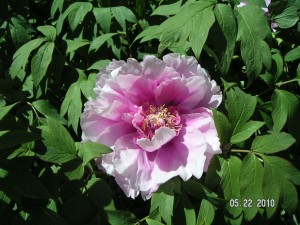 This week, it's all about peonies, iris, and poppies (oh, my!).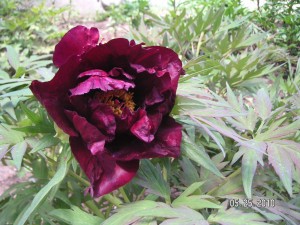 • Peonies and Tree Peonies (Paeonia): June's PlantAsia is the place to look for both types, as peonies are native to Asia. Tree peonies retain their woody growth throughout the winter. Their leaves tend to be more blue-green than herbaceous peonies, and their flowers are often larger. You'll find most of them along the secret path just beyond the ting. Herbaceous peonies die back completely over winter, and have foliage that is deeper green. While you're in PlantAsia, be sure to admire the gorgeous Japanese maple (Acer palmatum) 'Red Emperor.'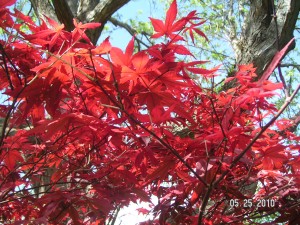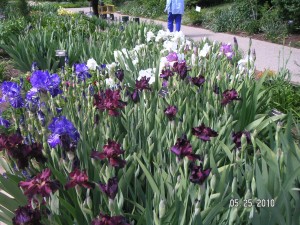 • Iris (Iris): Iris is the Greek word for rainbow. Visit the Lilac Garden, where you will find a glorious tapestry of colors and fragrances.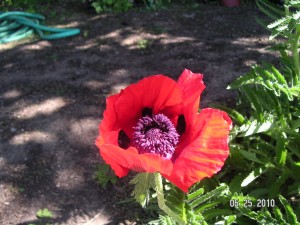 • And Poppies (Papaver and others): Poppies range from the tough and xeric horned poppy (Glaucium), to the cheery California poppy (Eschscholzia) to the vibrantly colored bread-seed poppies and gigantic orientals. These last two are just getting started in the small bed near Birds and Bees, but see plenty of Horned Poppy and California poppies in the Rock Alpine Garden and the Water Smart Garden.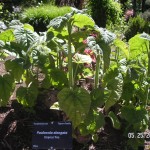 • Paulownia update: Getting bigger…
Favorite lunch spot this week: Once again, the Lilac Garden wins out—benches are right smack in the middle of iris heaven.
Gardens to spend time in: Aside from those gardens mentioned above, don't miss the Oak Grove and Woodland Mosaic, still looking so lush and fresh.