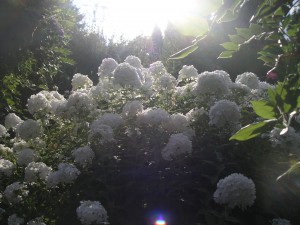 Evenings are a wonderful time to be here in the Gardens: cool, relaxing, and low key. You have about six more weeks in which to pack up your picnic and head on over, so don't miss out. You know that, come winter, you'll be longing for those endless warm evenings...
Flowers that may not stand out during the daytime really seem to pop at night when the shadows are long and dusk is falling. Come take a look at these:
• White: Traditionally, a Moon Garden is a garden all in white, that glows under the moon. We don't have a Moon Garden here per se, but we have plenty of white flowers to admire.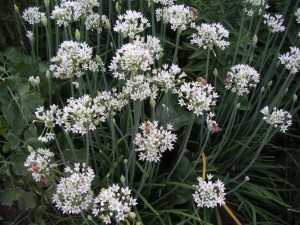 For instance, take a look at Allium sativum, a late-season Allium whose delicate white flowers grace the Perennial Walk, as well as a number of other gardens. 
• White: You can't miss the Phlox paniculata with its prolific blooms. Though it comes in all kinds of candy shades, the white is my favorite. See some really impressive ones in the Romantic Garden.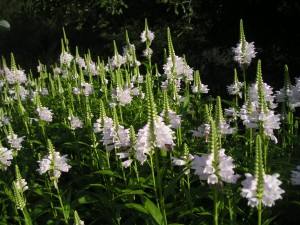 Also note the Obedient Plant (Physostegia virginiana), the stalks of which, the story goes, will bend any way a florist wants it to go, hence the name. See it in the Birds and Bees Walk.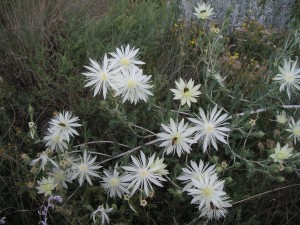 • And More White: In the Laura Smith Porter Plains Garden, catch a glimpse of the wild looking Mentzelia, which only opens in the evening.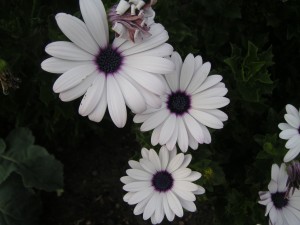 And see the eye-popping white African daisy (Osteospermum 'Asti White'), tucked into the All-America Selections Garden.
Favorite lunch dinner spot this week: Of an evening, there are so many lovely spots for a picnic, it is hard to choose! Try the hill above the Amphitheater, or a bench in the Japanese Garden; the lawn in the Romantic Garden, or anyplace you can find to spread out.
Gardens to spend time in: I must put in a plug for the brand-spanking-new Mordecai Children's Garden. This amazing place has already delighted hundreds of kids, and is a terrific place to watch kids having a good time!