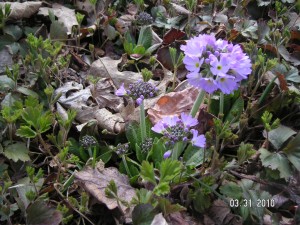 When I was a kid, one of my all-time favorite books—no surprise!—was The Secret Garden, by Frances Hodgson Burnett. I loved the idea of the hidden garden waking up in the spring, even though it had been abandoned for many years. Mary's sense of discovery and delight as she learns to see the green shoots poking out of the ground is probably familiar to all of us gardeners.
Here at Denver Botanic Gardens, we have our own Secret Garden, of sorts. It is the lovely and civilized Waring House garden, and visitors can best access it through a gate on 9th Avenue just west of York Street. This time of year is my favorite time in this garden, as thousands of flowers awaken to the Spring.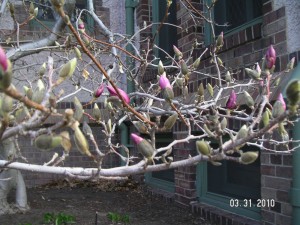 • Magnolias: In this garden you will see a couple of the Gardens' earliest blooming magnolias, just starting to open: Magnolia x soulangeana and Magnolia stellata. Come see them soon, because as soon as it freezes again—and you know it will—these blossoms will turn brown.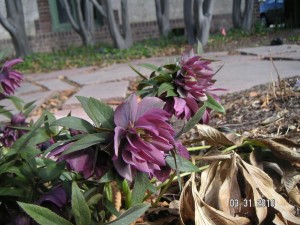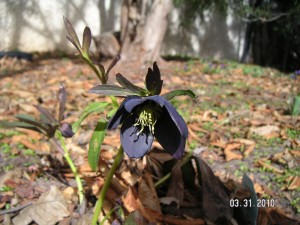 • Hellebores: The Waring Garden contains a number of beautiful hellebores, which start blooming in January but are at their peak right now. Be sure to see the varieties called Kingston Cardinal and London Fog—splendid colors and flowers!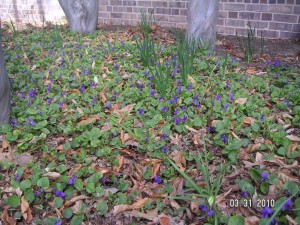 • And Everything Else: Stop by to see masses of purple violas, muscari, daffodils in various colors and sizes, primulas, heath—really everything you could want in a spring garden!
Favorite lunch spot this week: A picnic on the Waring House lawn?