Hot weather lovers—your time is now! Well, yes, you humans, but I'm actually referring to the plant life among us. Much at the Gardens is at its best when the temperatures soar.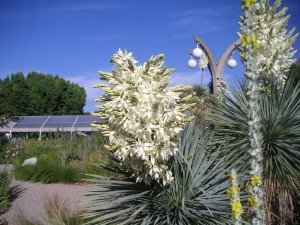 Tall and Pointy
Yuccas and agaves are in full bloom just now. Their blooms are large and showy.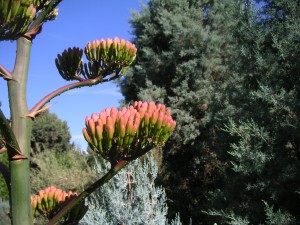 See yuccas in Yuccarama and the Watersmart Garden, and agaves in Dryland Mesa and the Rock Alpine Garden.
Wet and Colorful
The water gardens boast hundreds of water lilies in bloom, with lotus to follow soon. See them in full sun, since they close in the evening and in cloudy weather.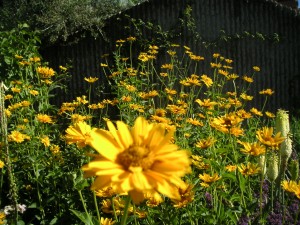 Sun Worship
Heliopsis, which literally means "appears in the sun," can be counted on for blankets of brilliant yellow flowers that continue into fall. Find these sun lovers in Sacred Earth Garden and elsewhere.
Gardens Not to Miss:
The "new" half of Shady Lane is filling in with a rainbow theme: a blue border, then a yellow border, then pink, and finally red—it looks terrific! Also make sure you see the water gardens, and stay cool in Woodland Mosiac, looking particularly lush with the recent rains.