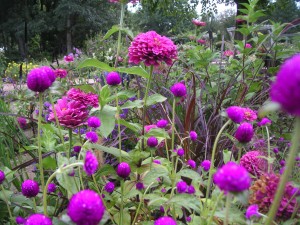 Late summer in the Gardens: color, texture, and a chill in the air. Now that it's cooler, get out and get reacquainted!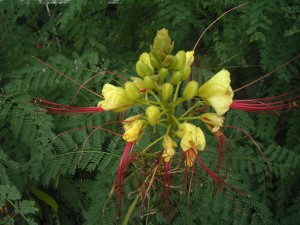 You Really Shouldn't…
…grow here, that is. Caesalpinia gilliesii (bird of paradise) and Chilopsis linearis (desert willow) are just two of numerous plants that, by most reckonings, should not be perennial in our climate, but seem to do just fine here in the right microclimate.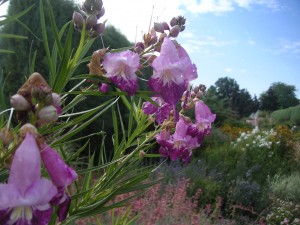 Each of these plants is listed as hardy to Zone 8—we are considered Zone 5 in Denver! This is not the first time Denver Botanic Gardens has pushed the boundaries of what is available to gardeners here, and it won't be the last. See these two plants in the Crossroads area, and Desert Willow throughout the Gardens.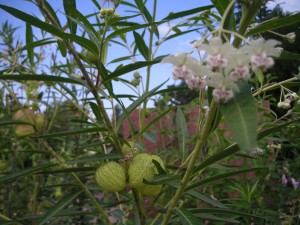 Fun with Plants
Gomphocarpus physocarpus, a member of the milkweed family, and a reseeding annual in Colorado, is earning its common name—balloon plant—in South African Plaza just now.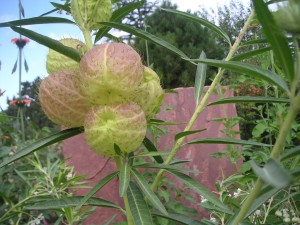 Along with delicate flowers, the plant is covered in prickly hollow seed pods up to three inches across.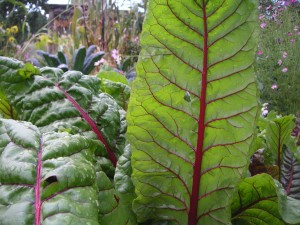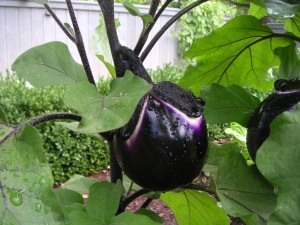 Bounty
It's harvest time in Le Potager, our beautiful kitchen garden. Admire the gorgeousness of the veggies, which we donate to local food providers.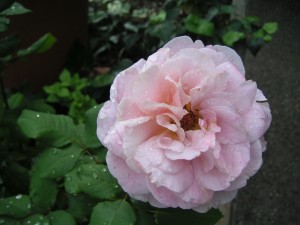 A Rose…
I couldn't resist this rose, fresh with rain. The Rose Garden is still offering blooms, as it has been all summer.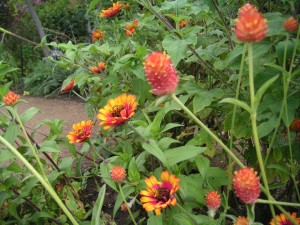 Gardens Not to Miss:
Until frost, our gorgeous annual beds—Lainie's Cutting Garden, All-America Selections Garden, and Shady Lane and the Orangery walkway—are where the color is. Also admire the veggies in Le Potager.