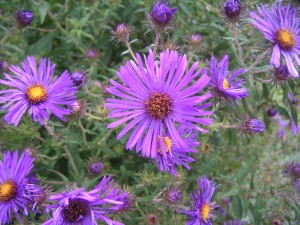 September is a terrific time to visit the Gardens: perfect weather, lots of color, and endless interesting seeds and grasses. Enjoy!
Inside and Out
September—one day 75 and sunny, the next day it's pouring. On those days, the Boettcher Memorial Conservatory is a wonderful place to wander. Check out these two beauties: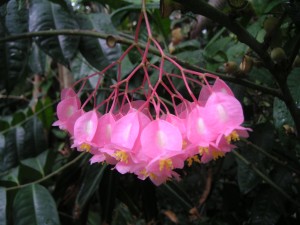 this Australian native called Eupomatia,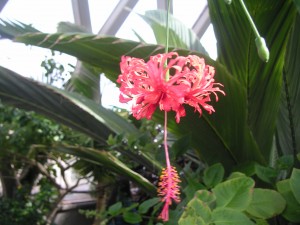 and this gorgeous hibiscus (Hibiscus schizopetalus) with its delicately etched petals.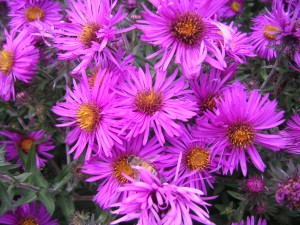 Fall Beauties
Some flowers just get going this time of year,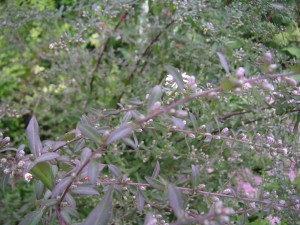 such as many members of the prolific Aster family, some of which you can see up and down the Perennial Walk,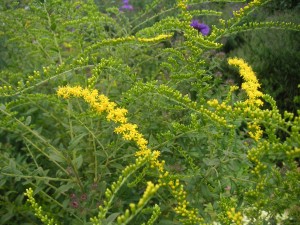 or this tiny-flowered goldenrod (Solidago 'Fireworks'), on view in the Welcome Garden, Perennial Walk, Water Garden Gazebo, and elsewhere.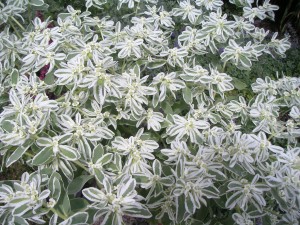 And check out this terrific Euphorbia marginata, also at the Water Garden Gazebo.
Spring Again?
The cooler, wetter fall weather often brings on a second bloom for some plants.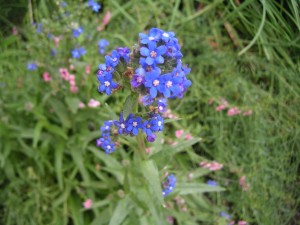 Take a look at the deep blue Anchusa in Shady Lane and elsewhere.
Though these look like spring crocus, they are actually autumn-blooming Colchicum, also popping up in Shady Lane.
Gardens Not to Miss:
Shady Lane is beautiful just now, as is Lainie's Cutting Garden and the Perennial Walk. The Mordecai Children's Garden continues to bloom impressively for a one-year-old!