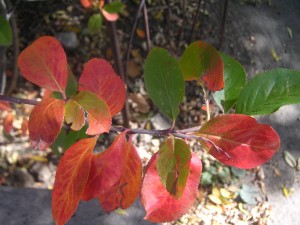 The first freeze of the season has come and gone. A few of our annuals have bitten the dust, but numerous perennials are absolutely sparkling in the crystal clear air that characterizes fall in Colorado. In addition,  our extended season has permitted some late bloomers to show off their blossoms. Everywhere you look, color and texture abound.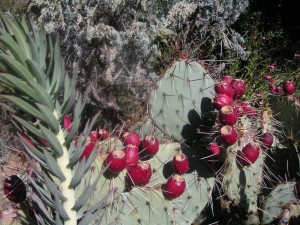 Fruit
These prickly pear fruits, or "cactus apples" as I heard a child call them, are really showy at the moment. This picture was taken in the Water-Smart Garden.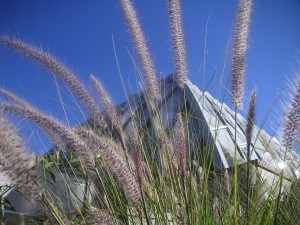 Now is also the time to see grasses in their ripest glory. And all set against the bluest skies of the year.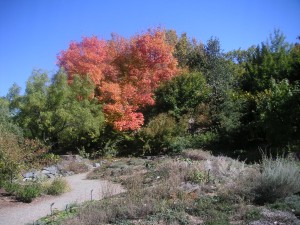 Leaves
Plenty of fall color enriches the Gardens, from glowing yellow trees to more subtle browns and fiery reds and oranges.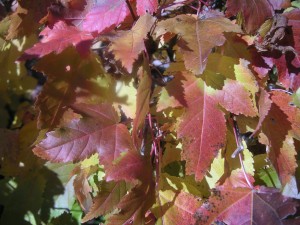 Be sure to look up, up close, and far away to catch them all.
Flowers
Our extended warm weather is giving some flowers that bloom notoriously late a chance to be seen this year; in other years, an early snow will nip them in the bud. Take a look at these gems in PlantAsia: tiny Tricyrtis (toad lily) offers its spotted flowers long after other lilies are finished.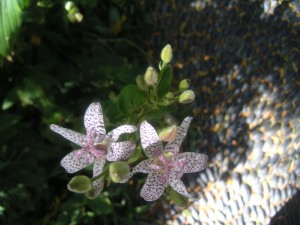 Tall spikes of blue Aconitum (Monk's Hood) wave in the breeze.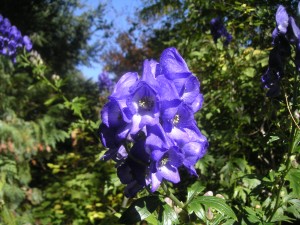 And don't miss this miniature Allium at the peak of its bloom in the steppe section of this garden.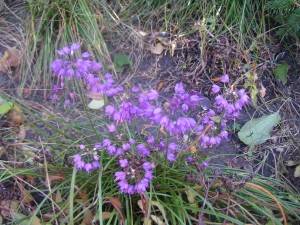 Oh, and I had to throw in a picture of these long-blooming Geranium flowers, looking their best in the shade in front of the Herb Garden.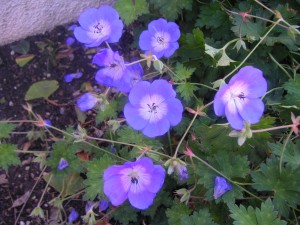 Gardens Not to Miss:
PlantAsia, for little wonders; the Japanese Garden for some lovely fall color, tall grasses, and general tranquility; and the Mordecai Children's Garden, for last romps in the warm weather. Also be sure to notice the wedge gardens alongside the parking garage, where the grasses are showing fall colors as well.