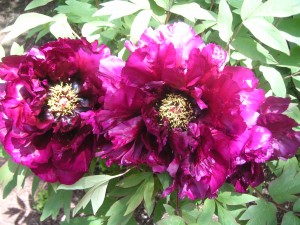 If you are starting to feel like you live in the Midwest, what with the recent endless rain and clouds, rejoice, because the Gardens is feeling that way too!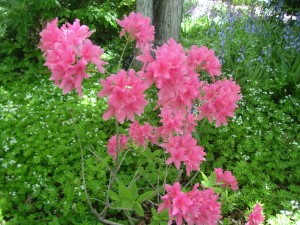 For instance, take a peek at the brilliant azalea bushes (Rhododendron 'Rosy Lights') currently loaded with blooms in the Oak Grove! Azaleas and their sisters—rhododendrons—do not do well in Colorado. They prefer an acid soil and a more predictable weather pattern. But with a certain amount of nurturing, we can occasionally get them to bloom for us.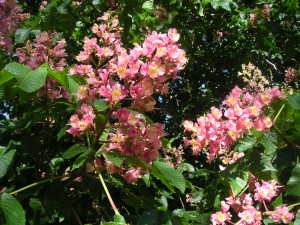 Another foreigner to Colorado, our red horse chesnut (Aesculus x carnea) is looking magnificent in the southeast corner of the Herb Garden.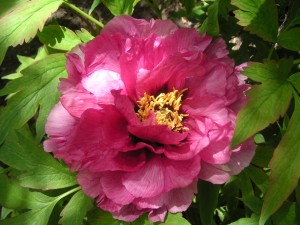 The Tree Peonies, which prefer cooler weather, are quite splendid at the moment. Find them on the secret path in PlantAsia, behind the moon gate.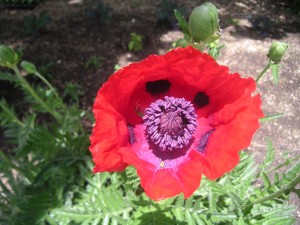 Poppy season is beginning. I couldn't resist the color of this Oriental.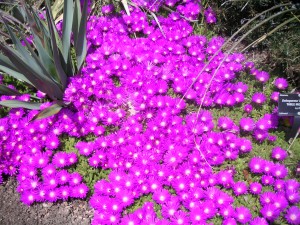 For a brilliant splash of color, Delosperma 'John Proffitt' ice plant can't be beat. Find it in South African Plaza as well as in the Water-Smart Garden.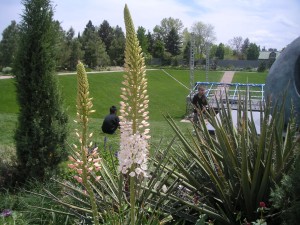 And the tall, spiky flowers? Eremurus, or foxtail lily. See them popping up all over for the next few weeks.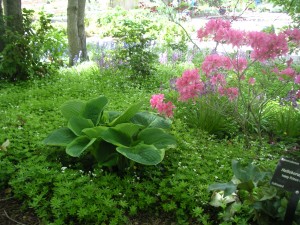 Gardens Not to Miss:
The Rock Alpine Garden should win an award this month--stunning! Absolutely don't miss the hidden Tree Peonies in PlantAsia, on the secret path behind the moon gate. Oak Grove and Woodland Mosaic are lush, green, and cool. And the Water-Smart Garden is really showing off its color.