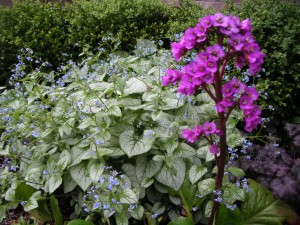 The rain this week was quite a gift to gardens and gardeners—the first significant rainfall since last June! Now that the sun is back, come see what the May showers brought!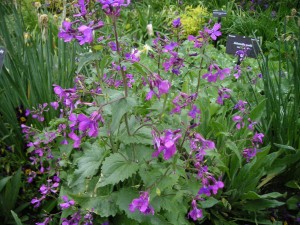 Lunaria annua is a pretty little reseeding annual, also known as money plant, for its coin-shaped seed pods. Find its magenta flowers sprinkled throughout the Perennial Walk.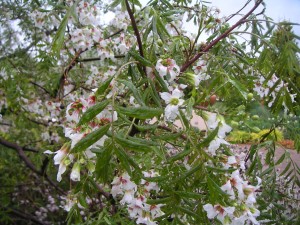 The golden horn tree (Xanthoceras sorbifolia) is an under-utilized tree in these parts. It is currently absolutely covered with blossoms; see it in the Romantic Garden, right near the Waring Gate.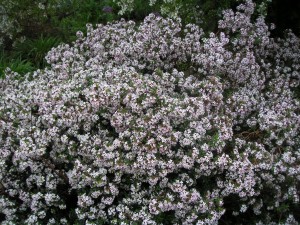 Right next to this tree, you can see and smell a marvelous daphne (Daphne x burkwoodii 'Carol Mackie'. This Plant Select offering is spectacular for several weeks this time of year.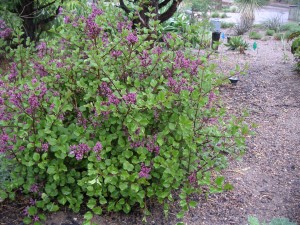 Is it a dwarf Korean lilac, or just a young lilac? The jury is out. Judge for yourself in the Welcome Garden just north of the video screen. (Dwarf lilacs can be found in the Japanese Garden.)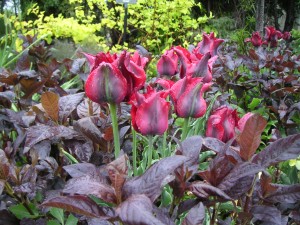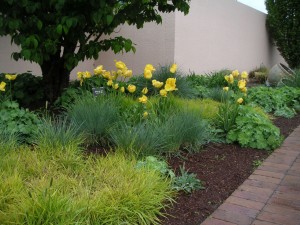 As you stroll the Gardens, take note of the striking color combinations devised for your enjoyment by our horticultural staff.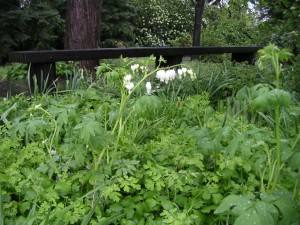 Gardens Not to Miss:
Perennial Walk just gets better and better; the Rock Alpine Garden is beautiful, and don't miss the Lilac Garden, for a feast of lilacs and daffodils. PlantAsia is a peaceful refuge, and Woodland Mosaic is green green green!