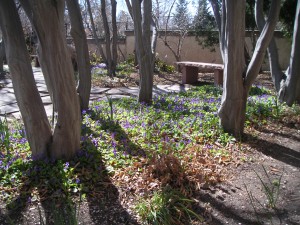 Spring is the season to make a point of visiting our Waring House Garden, a little-known but publicly accessible gem. The Waring House, on the corner of 9th and York, houses our administrative offices, and was donated to the Gardens in 1959.
The garden here is entered by wrought iron gates on 9th Avenue or on York, rather than through the main Garden entrance.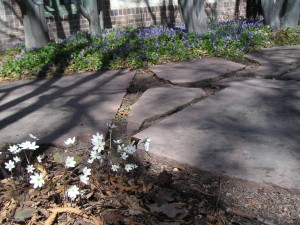 Planted with species more often seen in gardens in the Eastern US and Europe, this garden will make you nostalgic for places you may have left behind. A huge oak adds shade and character, while spring bulbs always seem to bloom here first.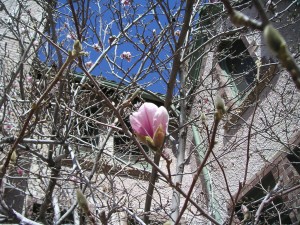 Among the glories of the Waring Garden are several magnolia trees. In Colorado, magnolias can be hit and miss, as they tend to bloom early but can't tolerate a hard freeze.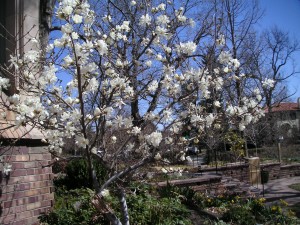 So far, this year has been perfect, and our star magnolia is covered in white, while the saucer magnolia's pink blossoms are opening rapidly. Catch them fast, before the weather changes!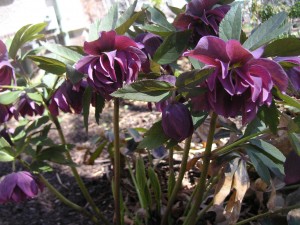 A number of unusual hellebores are in full bloom now, and a blanket of fragrant violets carpets the ground. If this garden doesn't invite you to slow down and enjoy the spring breeze, nothing else is going to.
Gardens Not to Miss: Spring bulbs are everywhere, particularly in the Perennial Walkway, Rock Alpine Garden, and Mordecai Children's Garden.