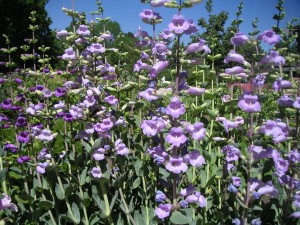 Summer has arrived at the Gardens! Blooms, bees, and butterflies are everywhere you turn.
A Dracunculus by Any Other Name…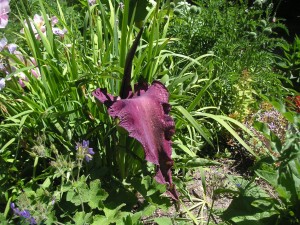 …smells stinky! They are designed to smell and look like rotting meat, to attract their pollinators, which are flies. I think they are beautiful! See ours on the southeast end of the Perennial Walk, as well as in the Rock Alpine Garden.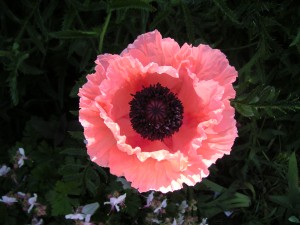 Poppy-palooza
The Orientals are still waving their impressive blooms in the Perennial Walk, Birds and Bees Garden, and elsewhere around the grounds. You'll also see breadseed poppies, horned poppies, California poppies…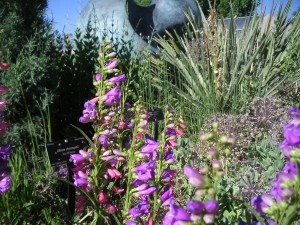 Penstemon-a-thon
There are seemingly endless varieties of Penstemon, and most of them love our climate. You can see them all over the Gardens this week.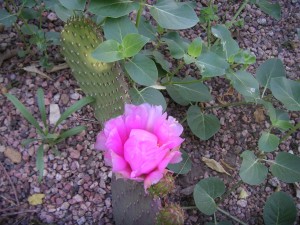 What do Cactus and Roses Have in Common?
Well, yes, they can both be prickly, but just now they are outdoing each other in vibrant blooms.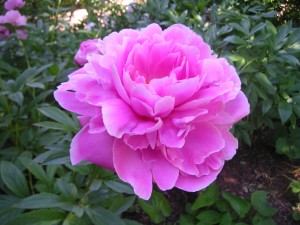 And the peonies are still at it, too.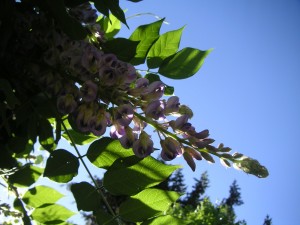 Wisteria Hysteria
Run to the Romantic Garden to catch the flowering of this beauty that is always iffy in Colorado.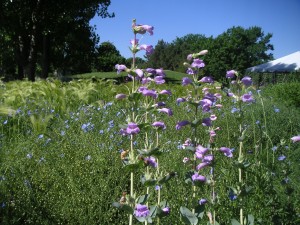 Gardens Not to Miss:
One of my favorite June gardens is the Cottonwood Border, with waving foxtail barley and pastel Penstemon grandiflorus. The Perennial Walk is magnificent; Dryland Mesa features brilliant cactus flowers; and the Rose Garden is really revving up—the scent is marvelous!