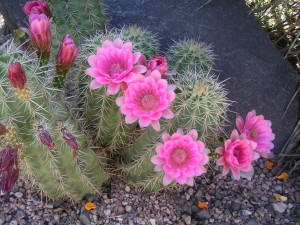 Bright colors are everywhere in the Gardens this week! Bring cameras or paints to capture the season, or simply stroll and enjoy.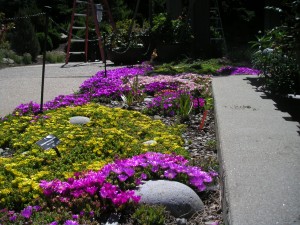 Stretches of brilliant iceplant (Delosperma) are impossible to miss. Find them in the Water-Smart Garden and the Welcome Garden, and in their own special bed in South African Plaza.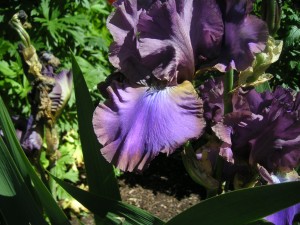 Iris and Peonies are in full bloom in the Lilac Garden as well as generally around the grounds. They got a late start this year due to our cool May, but they are making up for lost time now.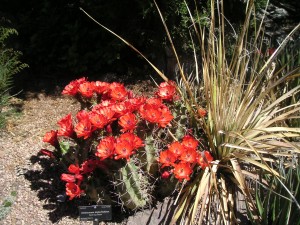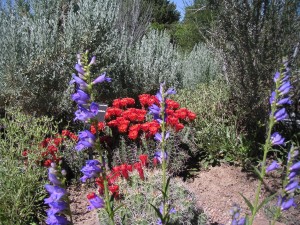 June is the month for cactus flowers. You can see plenty in Dryland Mesa, along with other plants that need no supplemental water.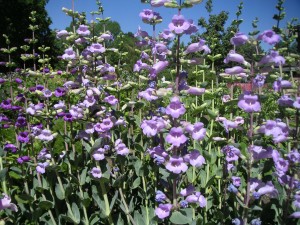 One of my favorite flowers is Plant Select's Penstemon grandiflora, which shows off in pastels in the Cottonwood Border, Plant Select Garden, and throughout the grounds.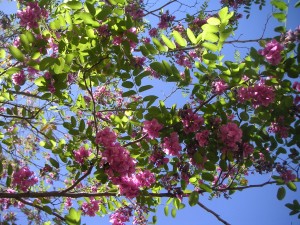 The Robinia, or purple-robed locust, in the Victoria Secret Garden is on its last legs due to an insect infestation, but it is putting on one final beautiful show so be sure to take a look.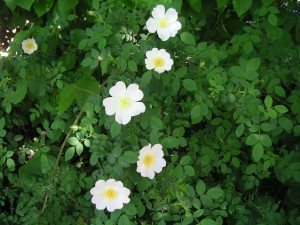 Roses are just getting started, however you can see lovely ones here and there, such as this shady beauty.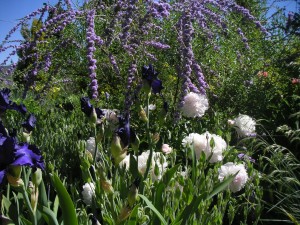 Gardens Not to Miss:
Every garden is overflowing with color just now. Highlights are the Water-Smart Garden; Rock Alpine Garden; peonies in PlantAsia, the Rose Garden, and the Lilac Garden; iris in the Lilac Garden; Dryland Mesa for cactus flowers, and, of course, the Perennial Walk.