Do you have the feeling winter is lasting FOREVER this year? Me too.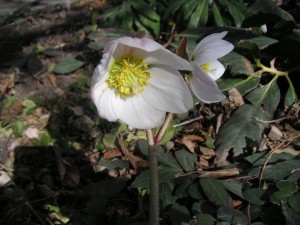 But take heart: these pictures were taken the day before the Big Snow. As it continues to melt, this is what awaits us! Come out and find your own signs of spring.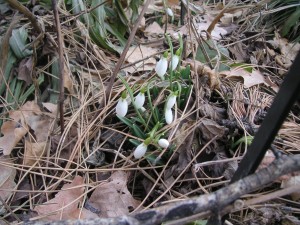 Snowdrops (Galanthus) pushing up through the leaves can be seen at the very west end of the Rock Alpine Garden and also up and down Shady Lane.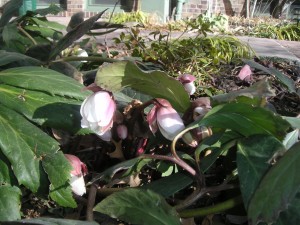 Hellebores (Helleborus) in white, pink, and even deep red and black are some of winter's best compensation! Find them in the Waring Garden, the Rock Alpine Garden, along Shady Lane, and elsewhere.
Also in the always precocious Waring Garden you can spot blooming Erica (heath)
and of course the shredded-wheat yellow flowers of the Witch Hazel (Hamamelis),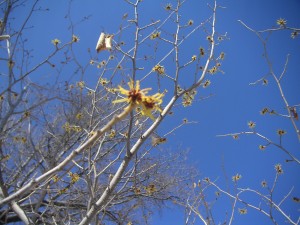 which can appear as early as January.
Don't miss the tiny green leaves of crocus, planted all over the Gardens. Once the snow is gone, the crocus flowers will soon open! And I even caught some peony shoots (Paeonia) checking out the scene on a sheltered bank of the stream in PlantAsia.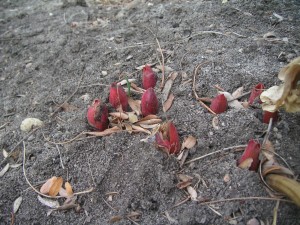 Though they won't be in bloom till April or May, just seeing their vibrant red stems makes me feel as though Spring is in sight!