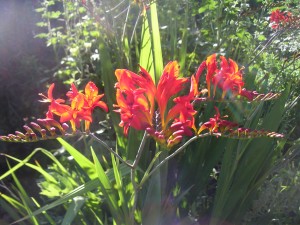 This week, it's all about Red. Now, I love the dusky maroons and pale roses found around the Gardens, particularly in leaves and grasses, but this week, we are talking Fire Engine, Stop Sign, catch-my-attention Red. Take a look:Crocosmia is a bulb that is often not hardy here, but it grows successfully for us in the Perennial Walk. The variety above is called 'Lucifer.'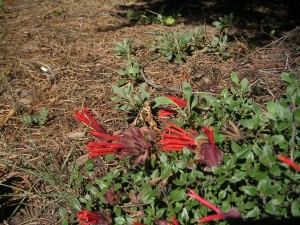 Another red that is borderline hardy here, but worth the effort, is Monardella macrantha. This little firecracker has been blooming since early summer in Yuccarama as well as the Rock Alpine Garden.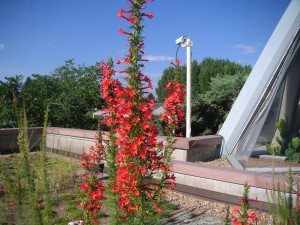 And venture up to the Green Roof to see examples of Ipomopsis (red gilia) waving in the breeze.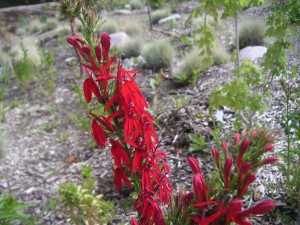 This Cardinal Flower (Lobelia cardinalis) is growing in the Mordecai Children's Garden and on the Birds and Bees Walk.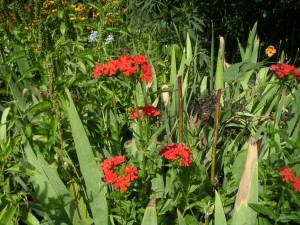 And you'll spot the Maltese Cross (Lychnis chalcedonia) in a number of places including Perennial Walk and the Rock Alpine Garden.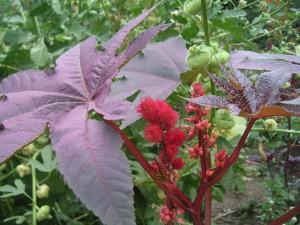 Directly north of the Monet Pond, you'll find the crazy-looking giant Castor Bean Plant (Ricinus communis) with its deep red leaves and fuzzy seed pods. A reseeding annual here, it always impresses.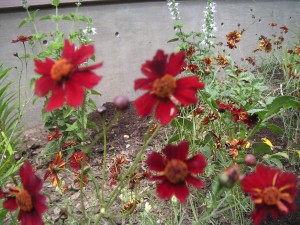 On your way to this plant, stop to see the small and adorable Zinnia 'Red Spider', growing on the north side of Shady Lane.
Gardens Not to Miss:
For color: All-America Selections Garden, Lainie's Cutting Garden, Shady Lane, waterlilies. For shade: Woodland Mosaic, Oak Grove, Gates Montane, PlantAsia. For dragonflies: Gates Pond and the Japanese Garden Pond!