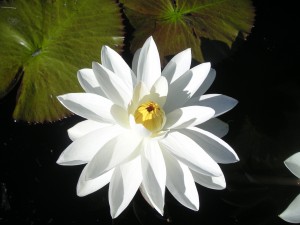 This week, I got up close and personal with our waterlilies and lotus. Short of donning your own set of hip waders, allow these photos to give you a closer look at the gems in our water gardens.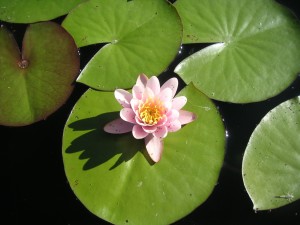 A quick, (almost) foolproof guide to water blooms: if the leaves lie flat on the water and the flowers also rest on the water, you are looking at a hardy waterlily. These plants can survive a cold winter under the ice.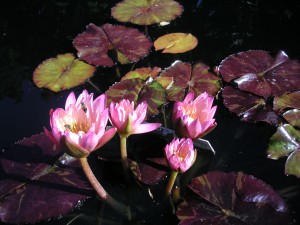 If the leaves lie flat on the water, but the bloom rises into the air on a delicate stem, this is most likely a tropical waterlily. They must be taken inside over winter, as they can't withstand freezing temperatures. Tropical waterlilies also tend to have leaves with blotches and swirls of color.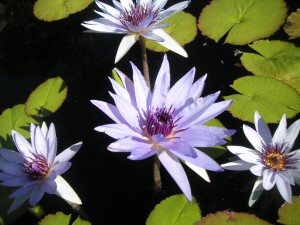 And while you will find numerous blue tropicals, hardy waterlilies don't produce a blue flower.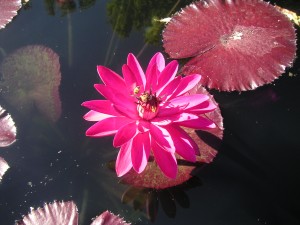 Most of our waterlilies bloom in the daytime, once the sun is bright and hot, and close over night. However, we also have waterlilies that are night-blooming, such as this glorious magenta version, or the gigantic Victorias.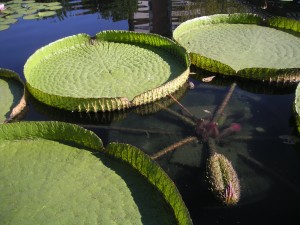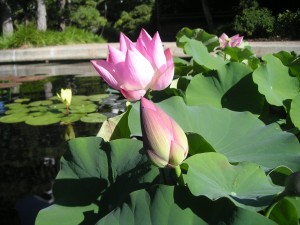 Finally, lotus can be recognized by leaves and flowers that rise up out of the water, in addition to their tell-tale shower-head-shaped seed pod.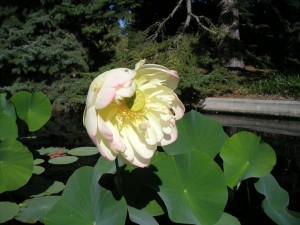 Gardens Not to Miss:
Visit the Plains Garden in the morning or evening to see the wildflowers at their best. Woodland Mosaic and Gates Montane Garden are delightfully cool in the heat. And the Water-Smart Garden is the place to check out plants that look good when it's cookin' out!